Spotlight on Education
https://urban-works.com/wp-content/uploads/2021/05/May-Blog-Post_Banner-scaled.jpg
2560
1377
UrbanWorks Architecture
UrbanWorks Architecture
https://urban-works.com/wp-content/uploads/2021/05/May-Blog-Post_Banner-scaled.jpg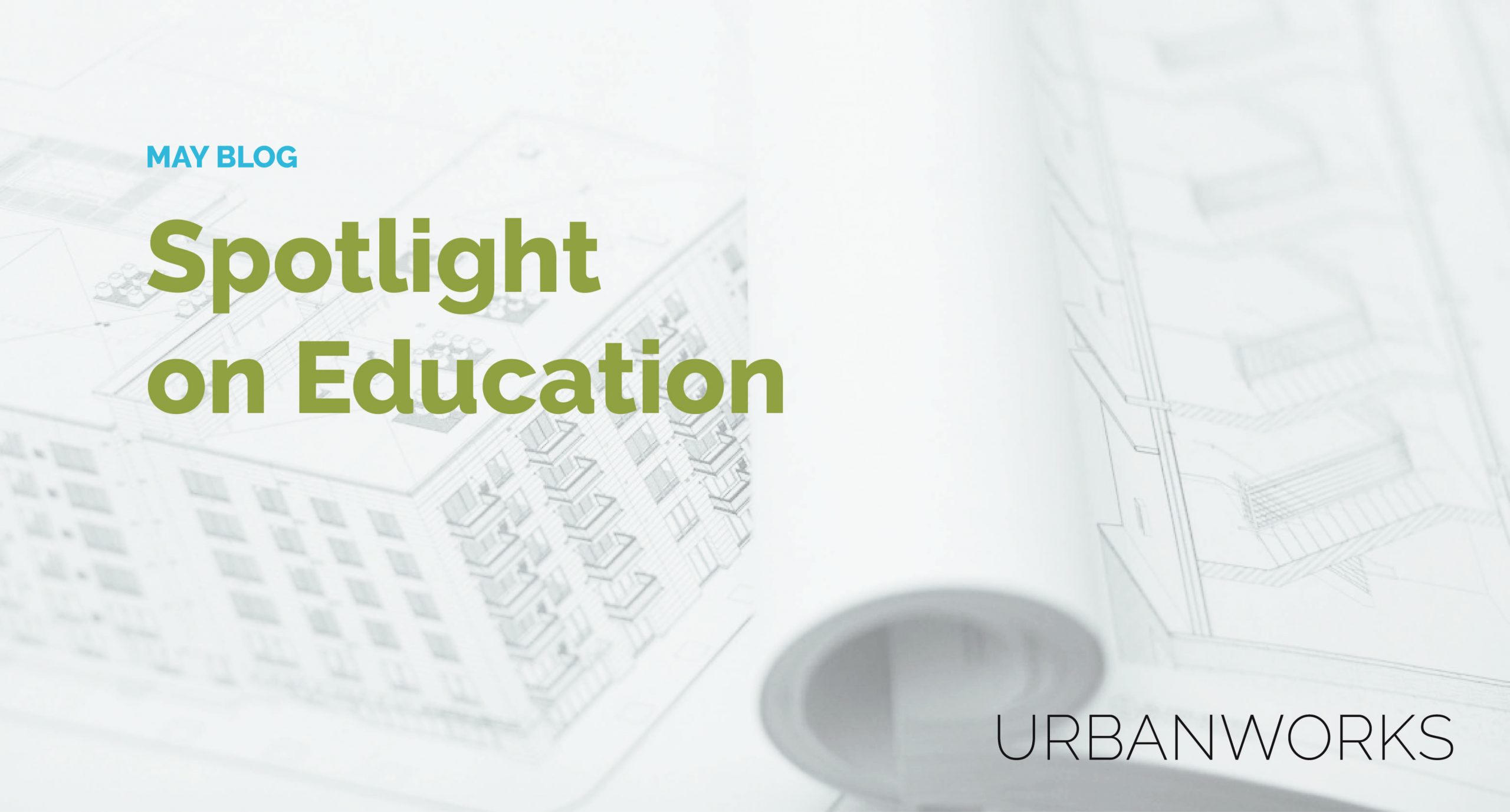 Spotlight on Education
UrbanWorks has a strong history of designing innovative education facilities in collaboration with our educational partners. Whether new buildings for students, administrative offices for staff, or additions to existing facilities, our designs include smart technology, inclusive designs, and features that meet the needs of current and future educational journeys.
Center for Adult Learning ; Minneapolis Public Schools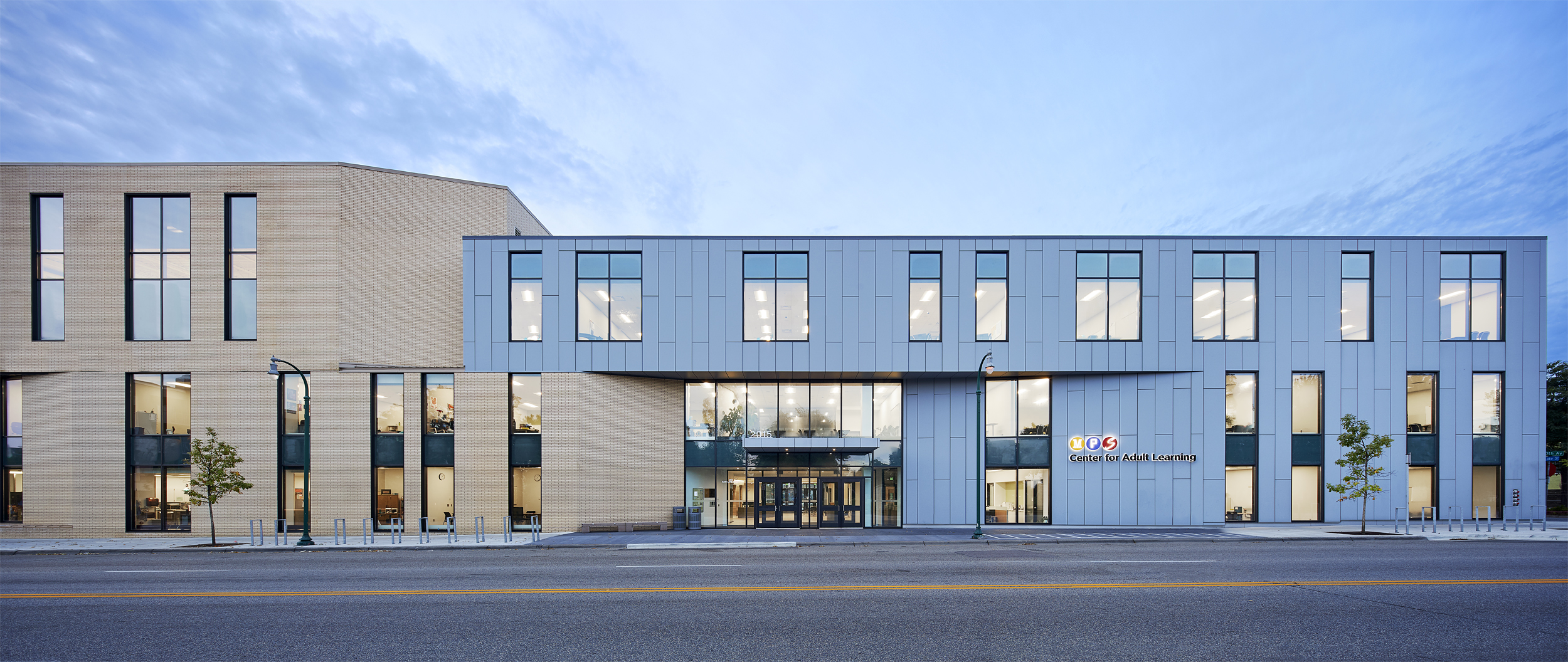 In coordination with Minneapolis Public Schools (MPS), UrbanWorks Architecture developed a new Center for Adult Learning located in Minneapolis, Minnesota. It is specifically geared for two of its programs- Adult Education and Transition Plus.
By combining Adult Education and Transition Plus into a single facility, classrooms and specialty spaces could be tailored to the programs' unique needs while also allowing them to share functions that overlapped: communal zones, meeting rooms, staff areas, and teacher collaboration. The design results in a project that is a welcoming learning environment for adults, has flexible space for specialized needs, and is a place that fosters an inclusive sense of community.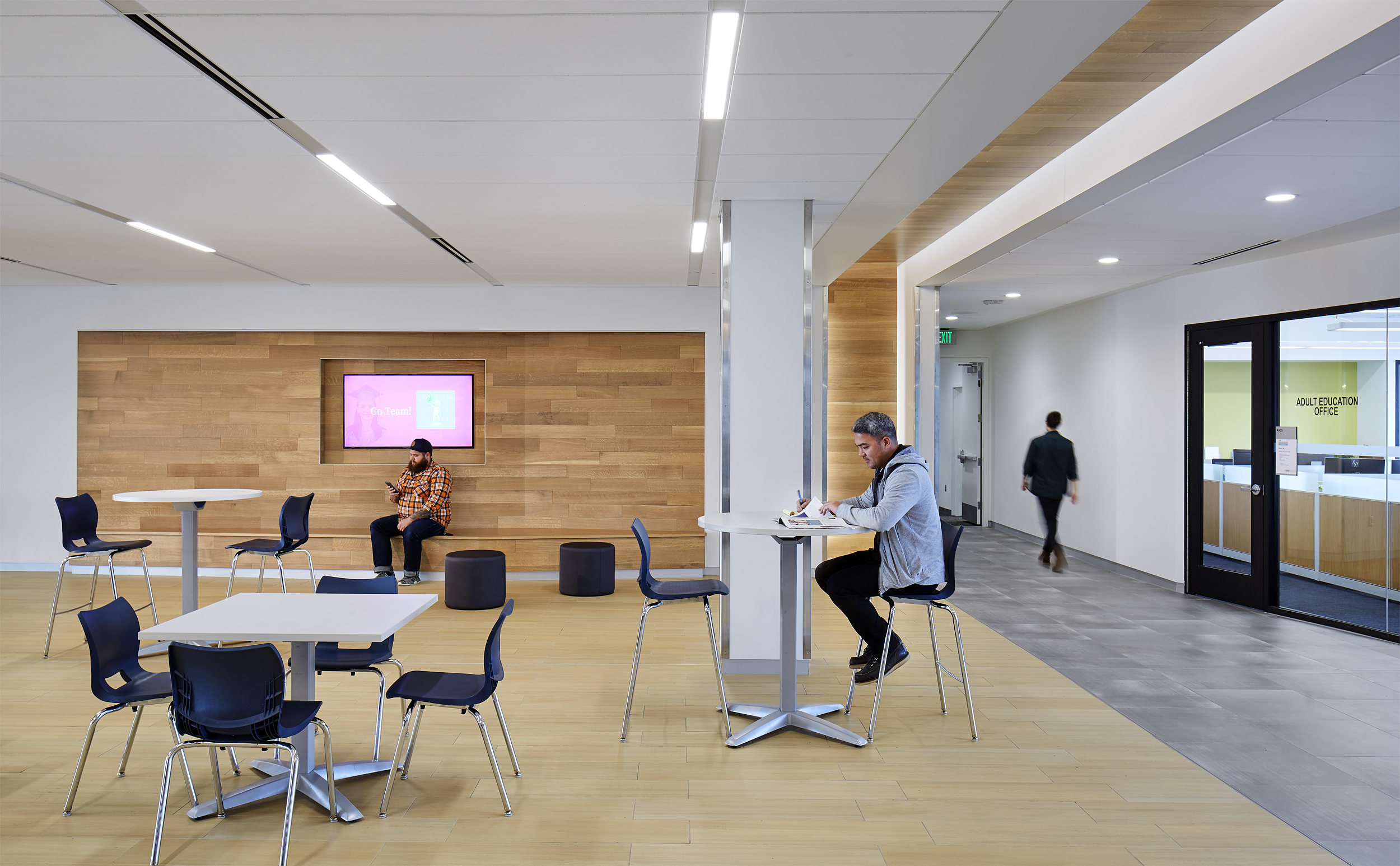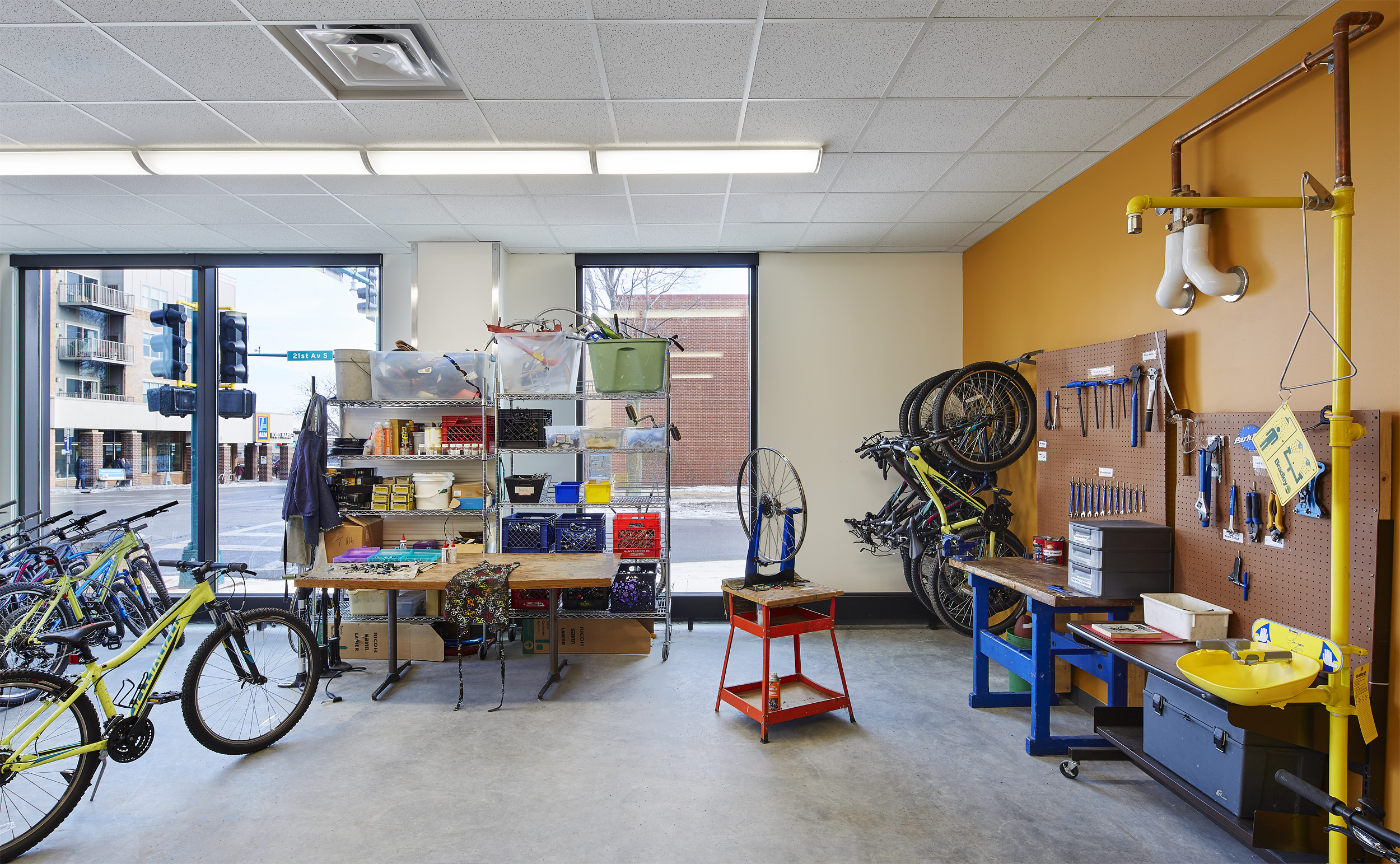 John B. Davis Education and Service Center ; Minneapolis Public Schools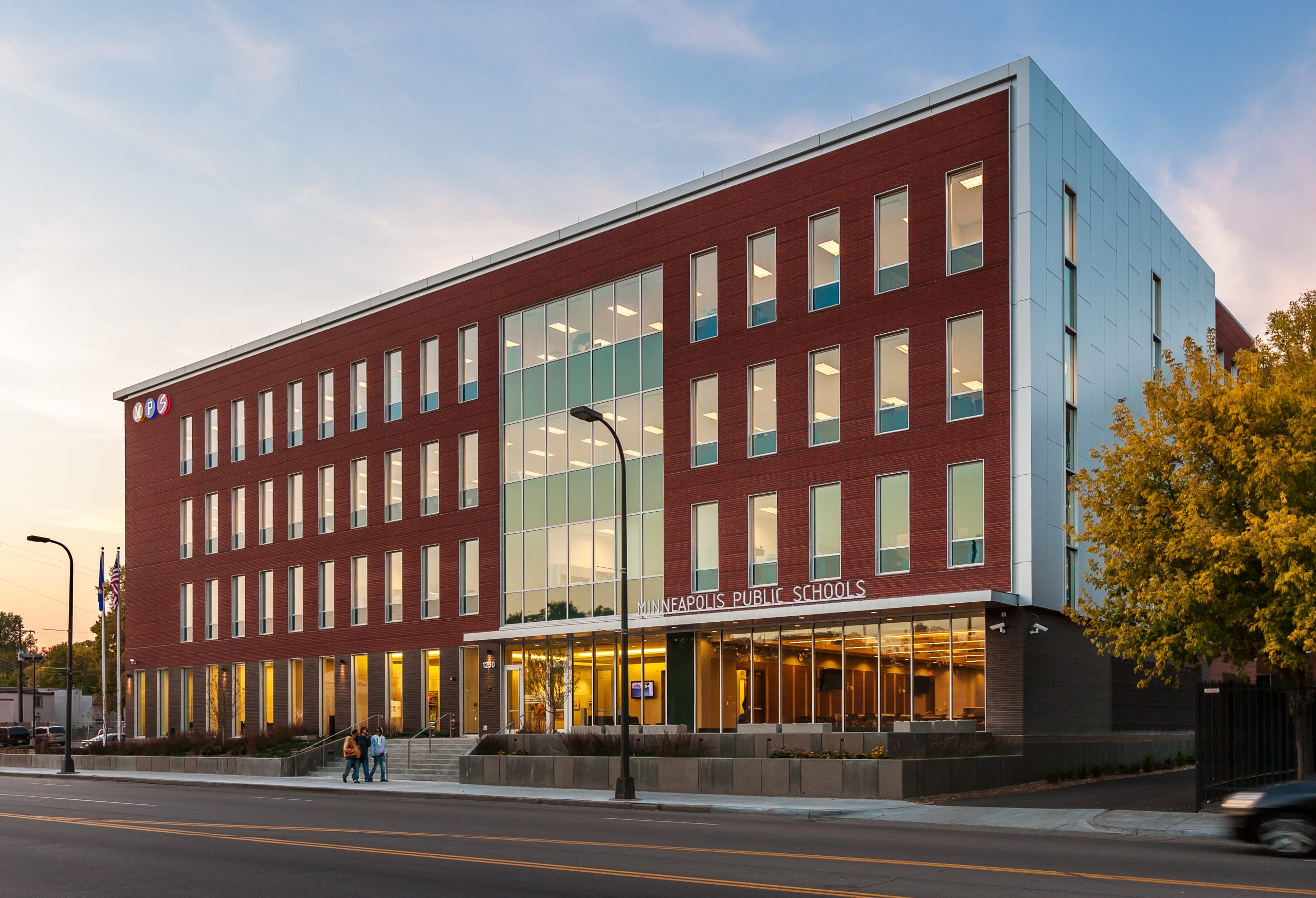 The new district administration headquarters provides a flexible work environment for over 530 employees of the Minneapolis Public School District, and includes space for the Northside Welcome Center and the Adult Basic Education program.
UrbanWorks' design uses the topography of the site to create a stepped plaza along Broadway with space for bikes, seating, and public art. The floor plate of the building allowed for a centralized, semi-public courtyard. Inside, a central corridor or "Main Street" provides a continuous, transparent link between the North and South entrances. All community-oriented spaces (conference rooms, the board room, service center, and welcome center) are located off this street, and line the transparent perimeter to maximize activity adjacent to the public realm. The project is LEED-NC Silver certified by the United States Green Building Council.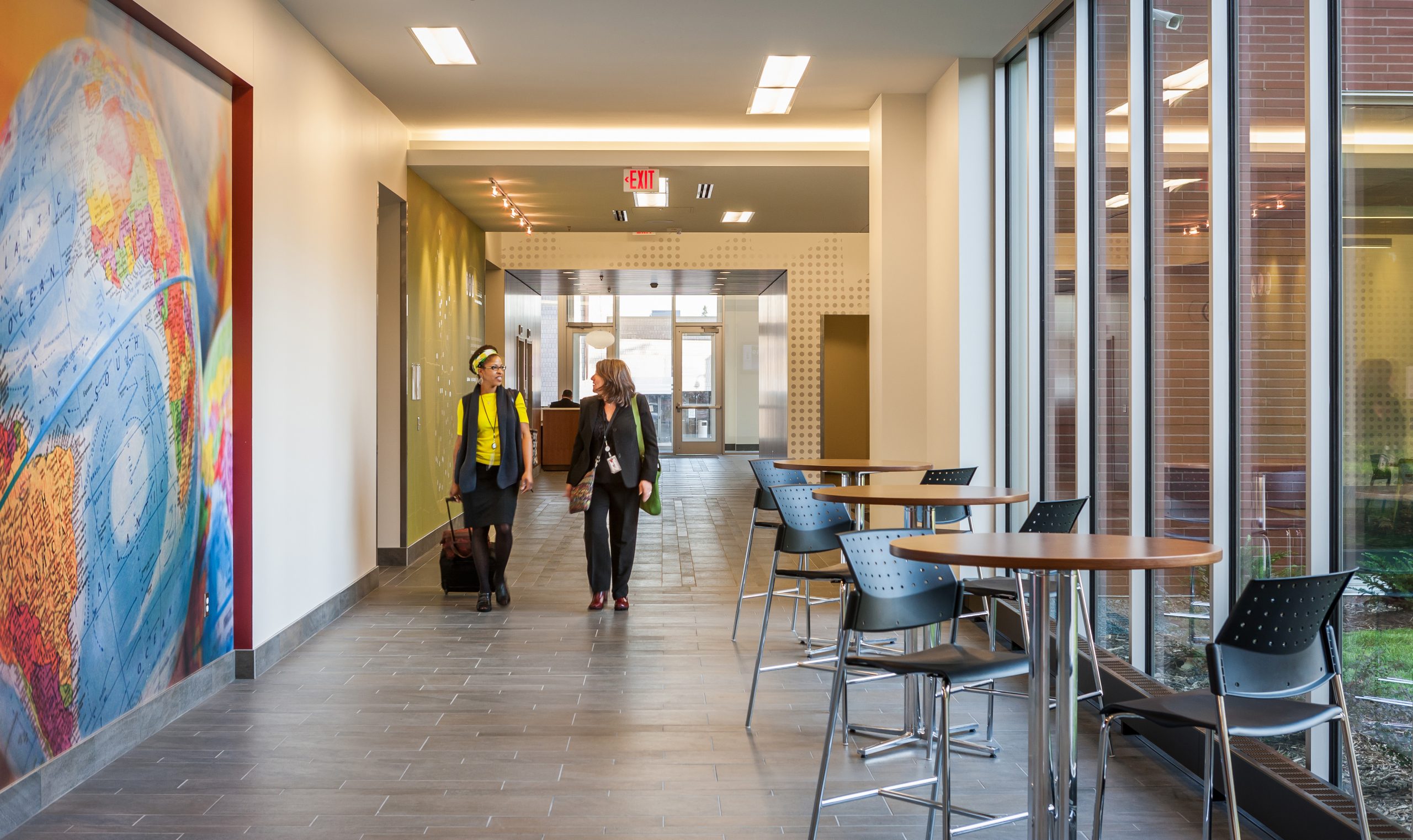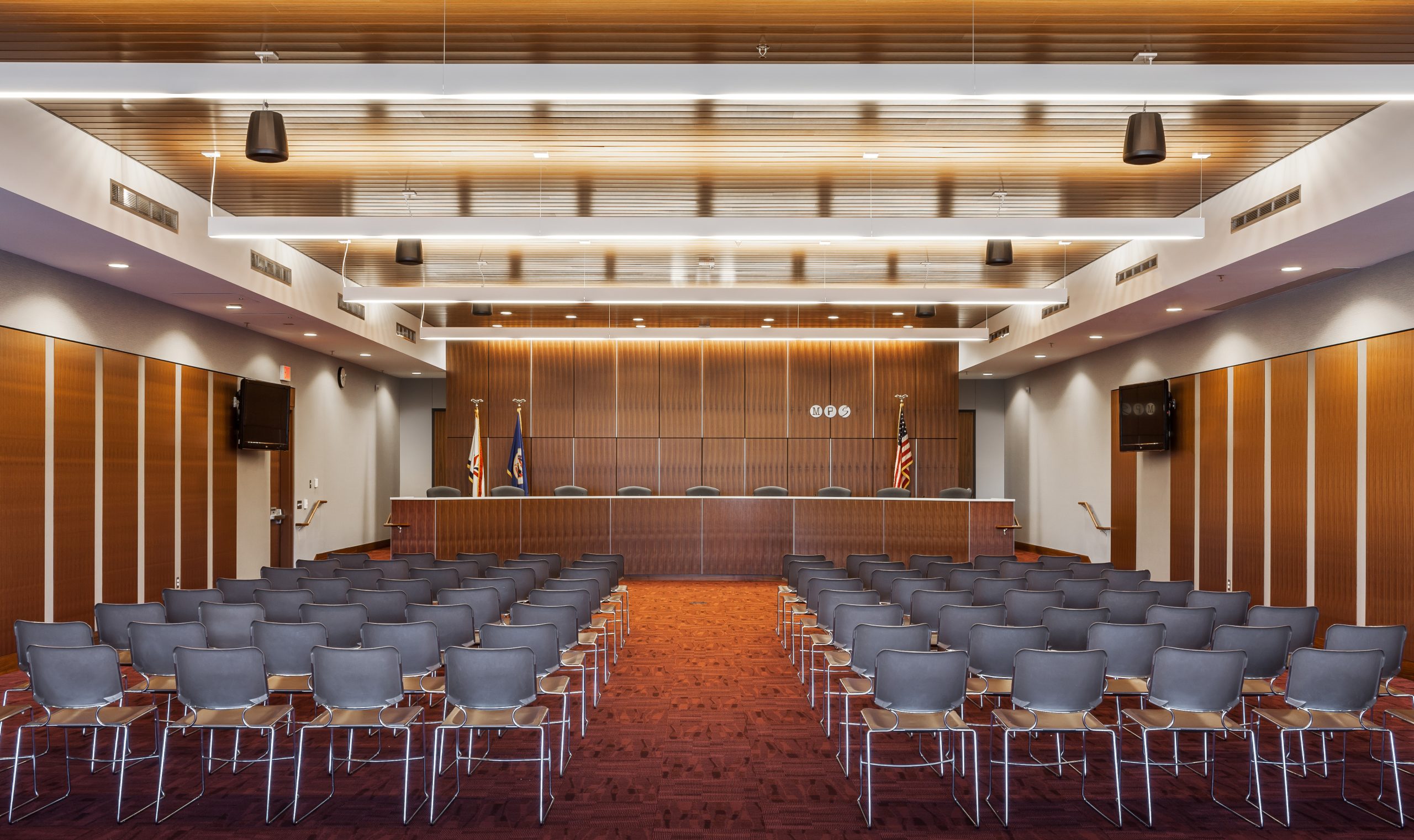 Renovations and Updates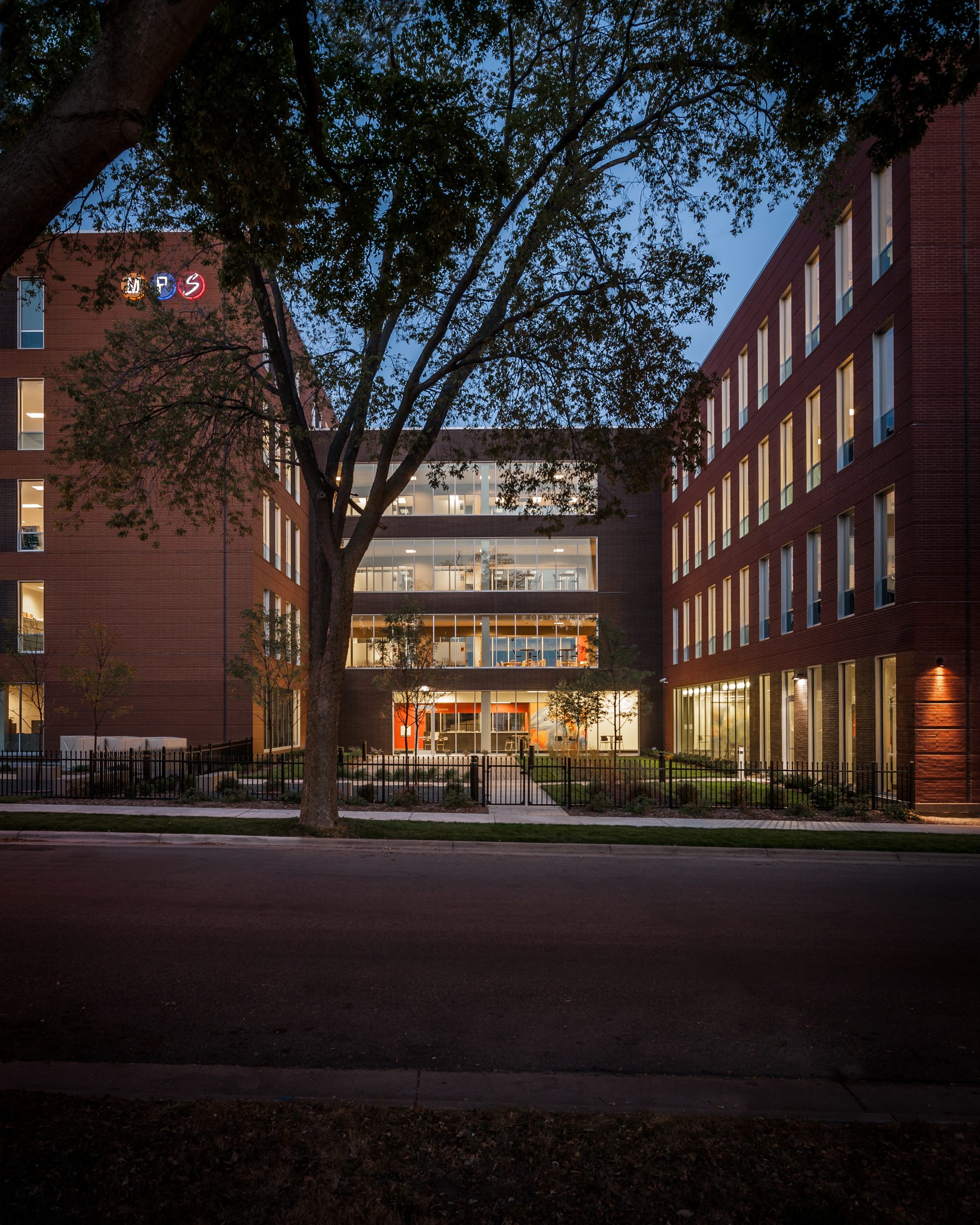 We are proud to support local school districts with ongoing upgrades and updates to existing buildings. These renovations allow the building to continue serving the students and staff in ways that meet their needs safely. Such renovations include the addition of exterior trash enclosures, kitchen updates, and entryway renovations.
You might also like
Spotlight on Interior Design in Affordable Housing

https://urban-works.com/wp-content/uploads/2022/03/Interior-Design-Affordable-Housing-Banner.png

6226

3350

UrbanWorks Architecture

UrbanWorks Architecture

https://urban-works.com/wp-content/uploads/2022/03/Interior-Design-Affordable-Housing-Banner.png