Construction Work Begins on Peregrine Housing in Minnesota, USA
https://urban-works.com/wp-content/uploads/2021/12/Peregrine-002-768x432-1.jpg
768
432
UrbanWorks Architecture
UrbanWorks Architecture
https://urban-works.com/wp-content/uploads/2021/12/Peregrine-002-768x432-1.jpg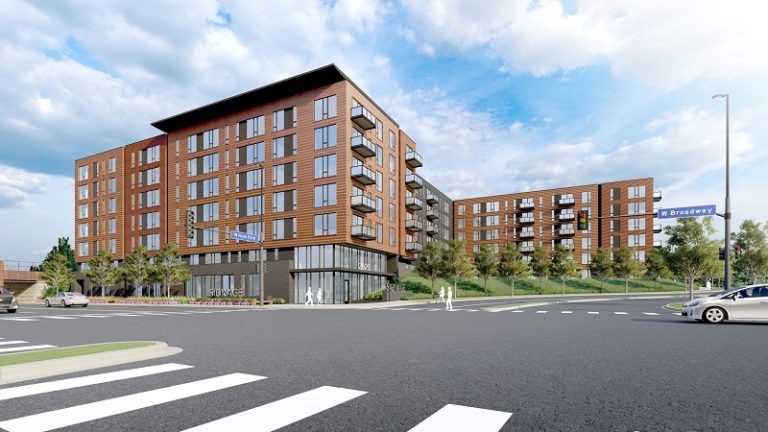 Construction Work Begins on Peregrine Housing in Minnesota, USA
via Construction Review Online
Schafer Richardson, a Minnesota-based real estate business, has begun work on the Peregrine housing project, which will bring 163 units of affordable housing to Minneapolis' Hawthorne neighbourhood.
The project site, which was formerly occupied by a single-story commercial structure and a surface parking lot, is located on the Mississippi River at the intersection of West Broadway Avenue and West River Road North.
Peregrine will be a new-construction seven-story multifamily apartment structure with covered parking, residential amenities and on-site administration. It will offer one-, two-, three-, and four-bedroom apartment units, attracting both individuals and families, with income restrictions ranging from 30% to 80% of the Area Median Income.
You might also like
New George Floyd Square, Trellis plans to convert church into affordable housing

https://urban-works.com/wp-content/uploads/2022/07/churchconversion_660xx1325-745-0-14.jpg

660

371

UrbanWorks Architecture

UrbanWorks Architecture

https://urban-works.com/wp-content/uploads/2022/07/churchconversion_660xx1325-745-0-14.jpg

Spotlight on Interior Design in Affordable Housing

https://urban-works.com/wp-content/uploads/2022/03/Interior-Design-Affordable-Housing-Banner.png

6226

3350

UrbanWorks Architecture

UrbanWorks Architecture

https://urban-works.com/wp-content/uploads/2022/03/Interior-Design-Affordable-Housing-Banner.png