New Life for Plymouth Mall Site
https://urban-works.com/wp-content/uploads/2022/04/FourSeasonsMall.jpg
620
330
UrbanWorks Architecture
UrbanWorks Architecture
https://urban-works.com/wp-content/uploads/2022/04/FourSeasonsMall.jpg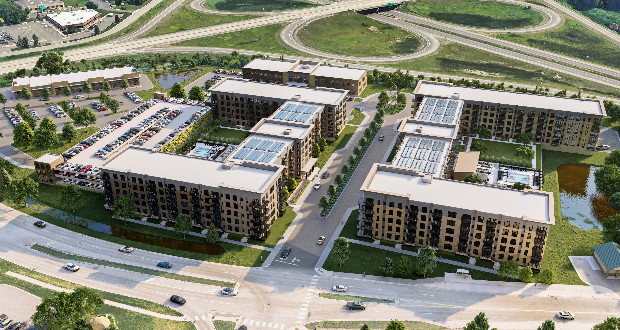 New Life for Plymouth Mall Site
via Finance and Commerce
At the southwest corner of Highway 169 and Rockford Road in Plymouth, an empty mall sits atop more than a decade of scrapped plans.
Plymouth's Four Seasons Mall has a long history of proposals that led to dead ends, but Wellington Management Inc.'s most recent sketch is gaining steam. The city bought the land last June and put out a request for proposals for redevelopment, selecting the St. Paul-based developer in January.
The proposal includes two five-story, mixed-income apartment buildings with about 411 units with an underground garage, a 300-stall public park-and-ride ramp, a 15,000-20,000 square foot retail building and a two-story, 32,000-square-foot office building.
You might also like
New George Floyd Square, Trellis plans to convert church into affordable housing

https://urban-works.com/wp-content/uploads/2022/07/churchconversion_660xx1325-745-0-14.jpg

660

371

UrbanWorks Architecture

UrbanWorks Architecture

https://urban-works.com/wp-content/uploads/2022/07/churchconversion_660xx1325-745-0-14.jpg

Spotlight on Interior Design in Affordable Housing

https://urban-works.com/wp-content/uploads/2022/03/Interior-Design-Affordable-Housing-Banner.png

6226

3350

UrbanWorks Architecture

UrbanWorks Architecture

https://urban-works.com/wp-content/uploads/2022/03/Interior-Design-Affordable-Housing-Banner.png