Spotlight on Interior Design in Affordable Housing
https://urban-works.com/wp-content/uploads/2022/03/Interior-Design-Affordable-Housing-Banner.png
6226
3350
UrbanWorks Architecture
UrbanWorks Architecture
https://urban-works.com/wp-content/uploads/2022/03/Interior-Design-Affordable-Housing-Banner.png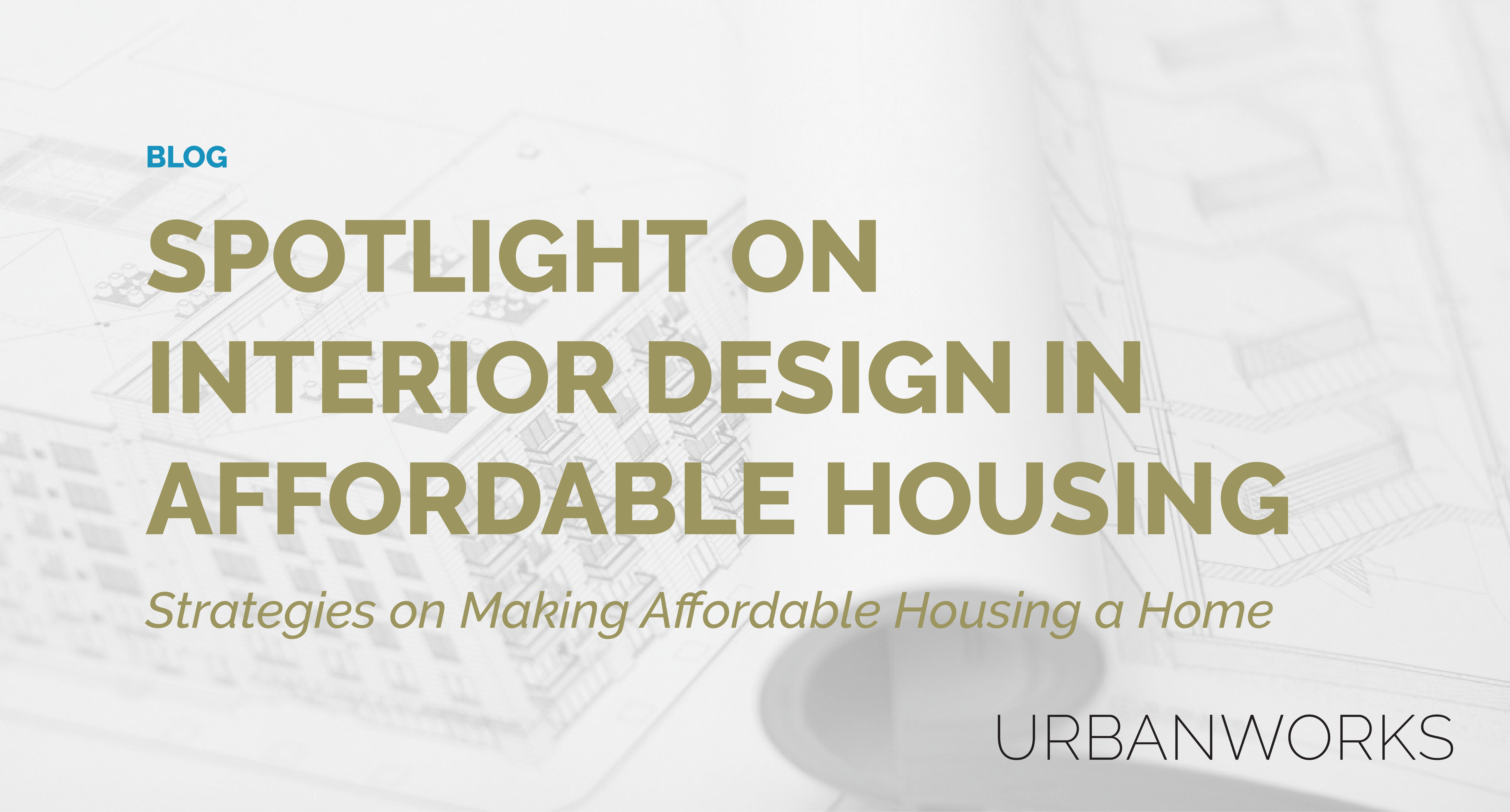 Spotlight on Interior Design in Affordable Housing
Strategies on Making Affordable Housing a Home
We are proud to work with clients that create affordable homes for members of our community. Our interior design team works closely with the developers, architects, contractors, management teams, and end-users to deliver a beautiful, cohesive design for each building. Regardless of the project type, any challenges presented through interior design can also be opportunities. We believe it is important to give affordable housing just as much attention to design detail, quality, and function as any other project. Through our experience, we have discovered innovative ways for both cost-effectiveness and aesthetics to work together without sacrificing quality — providing residents a place they are proud to live, regardless of income.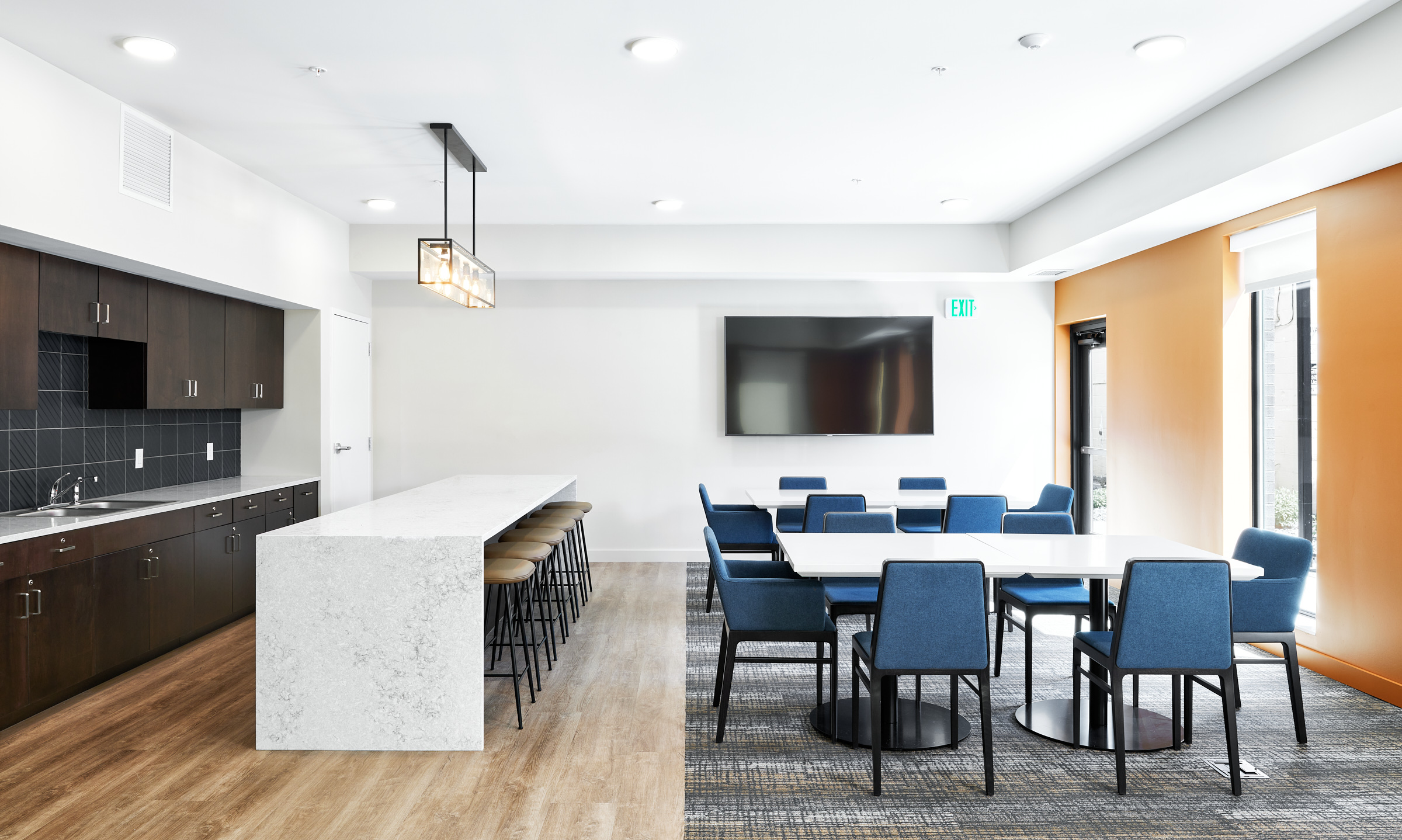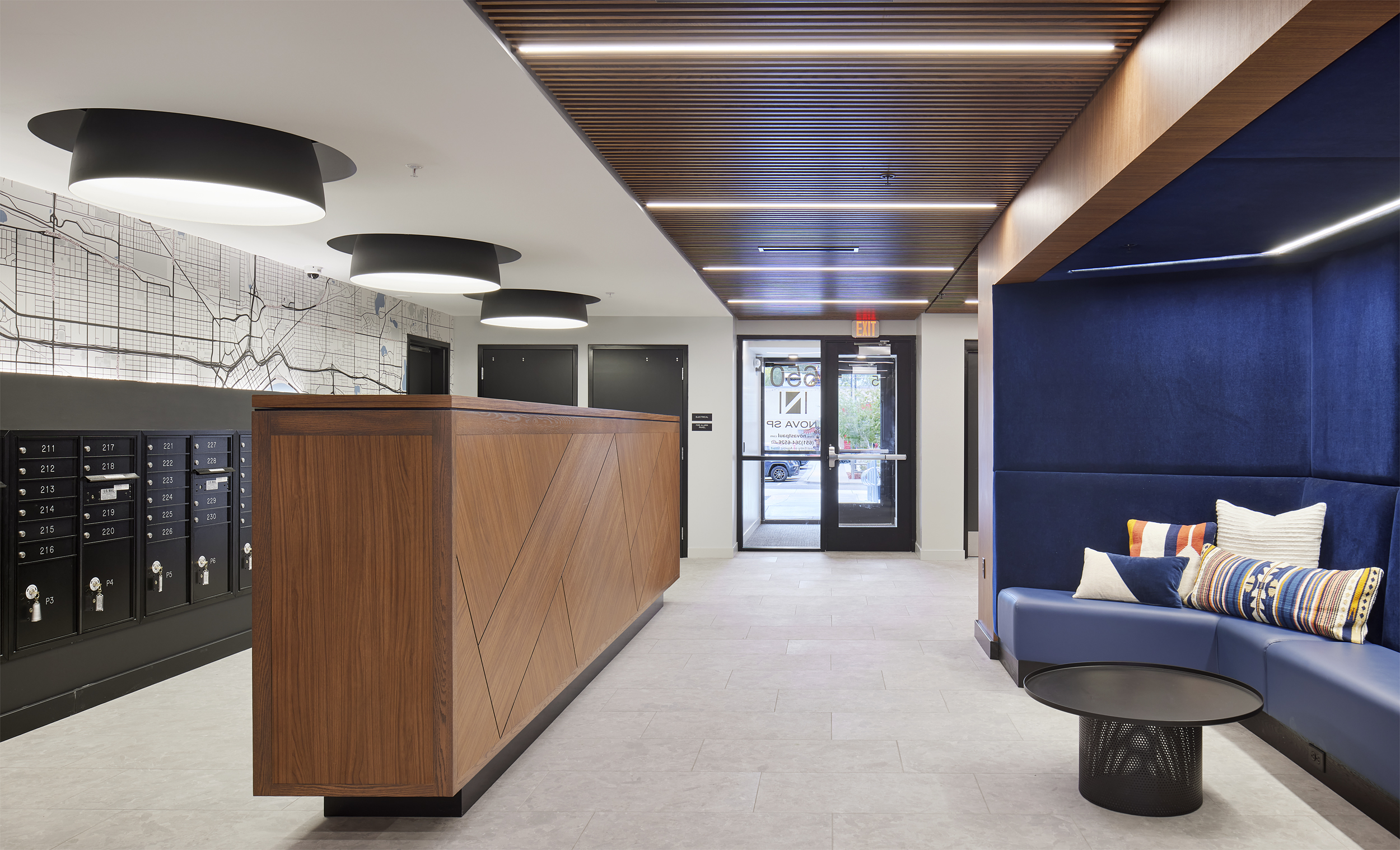 An important design goal is to remove the stereotype of what affordable housing looks like, making it indistinguishable from market-rate apartments.  It can be modern, clean, sleek, and bright – or colorful, textured, and varied. Each building and client are different, with a design that responds to its unique physical, environmental, and social context. It is important early in the process to speak at length with project partners and potential residents to understand both what they might want in their building, but also to dream beyond that. The interior design can be energizing for residents, and make them feel welcome, secure, and comfortable. Our designers have recognized that composed simplicity — natural light, open space, and clean lines — can evoke as many feelings as vibrant color or unique materials. We have also learned that design attributes important to us may not be as significant to the residents, or vice versa.
A major difference between market-rate projects and affordable housing is the selection of the materials. Because these buildings do not typically have the budget to refresh as often, we must consider design components that are not only beautiful but extremely durable – providing longevity in both style and function.   Because of this, affordable housing projects are often more expensive to build than conventional market rate projects. Before interiors are even considered, much of the budget has been devoted to environmental cleanup, advanced foundation systems, or other aspects that are never seen by the eye. Therefore, we work with clients to focus on specific design elements that will help make the project appealing. While sometimes initial costs may seem like an obstacle, we use this challenge to research and discover new or innovative alternatives, often through exploring options during the value engineering process (VE). By focusing on the key design concepts, we can eliminate items that don't really make a difference or will not be noticeable to the resident. Our interior design team is integrated with the architecture team at an early stage of the process, engaging with consultants and subcontractors to create a successful result. 
One example is a project called Emerson Housing in North Minneapolis, currently in pre-design.  Our interior designers have been a key part of early engagement meetings with potential residents and the community, learning about their expectations and helping define a vision for this future residence. From these brainstorming sessions, the team has learned that residents want spaces to be clean, secure, comfortable, bright, and supportive. Key words like this helps drive the future design, and it is key to understand as early as possible. The project will also incorporate principles of Trauma Informed Design (Learn more about Trauma Informed Design here). Some residents will be recommended by CPS — Child Protective Agency — and design elements that avoid emotional triggers is crucial to success. The team is excited develop this project further as we continue to work hand in hand with the community.
The Redwell Apartments in Minneapolis is an example of a completed mixed-use affordable housing project. Since its opening, we have received comments from residents not realizing the complex was affordable housing, assuming it was market rate. In this unique design, the amenity spaces drew from the demographic of young adults and artistic energy of the North Loop neighborhood. In addition, the branding inspired many elements, including various red materials and abstract apple motifs (the Redwell's namesake). The client embraced our whimsical ideas, leading to simple but cost-effective designs. A canted blue wall in the lobby contrasts with the red accent walls and ceiling, incorporating an applied trim to create a simple but bold dimensioned pattern. Corridors use pops of color on an edge trim at each entry, with an unexpected bold color on the ceiling. These creative ideas were further supported by the contractor, resources already on site to save costs. Additionally, we were mindful of spaces where there would be a direct focus to a few high-end features, using less expensive pieces to supplement and enhance it. In the end, the project became a 2020 Finance and Commerce Top Project and leased up quickly providing high end housing for those who need it in a booming area.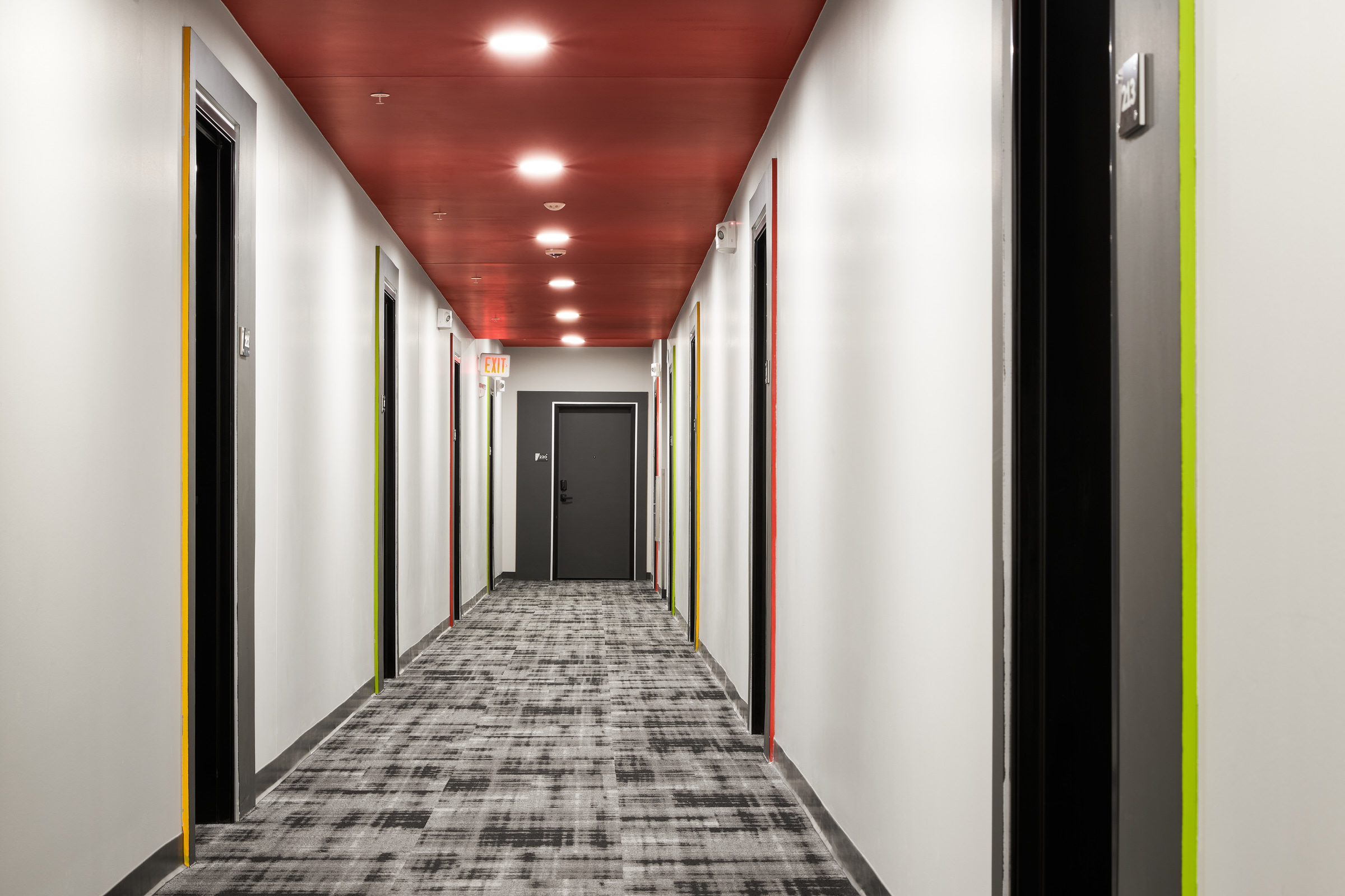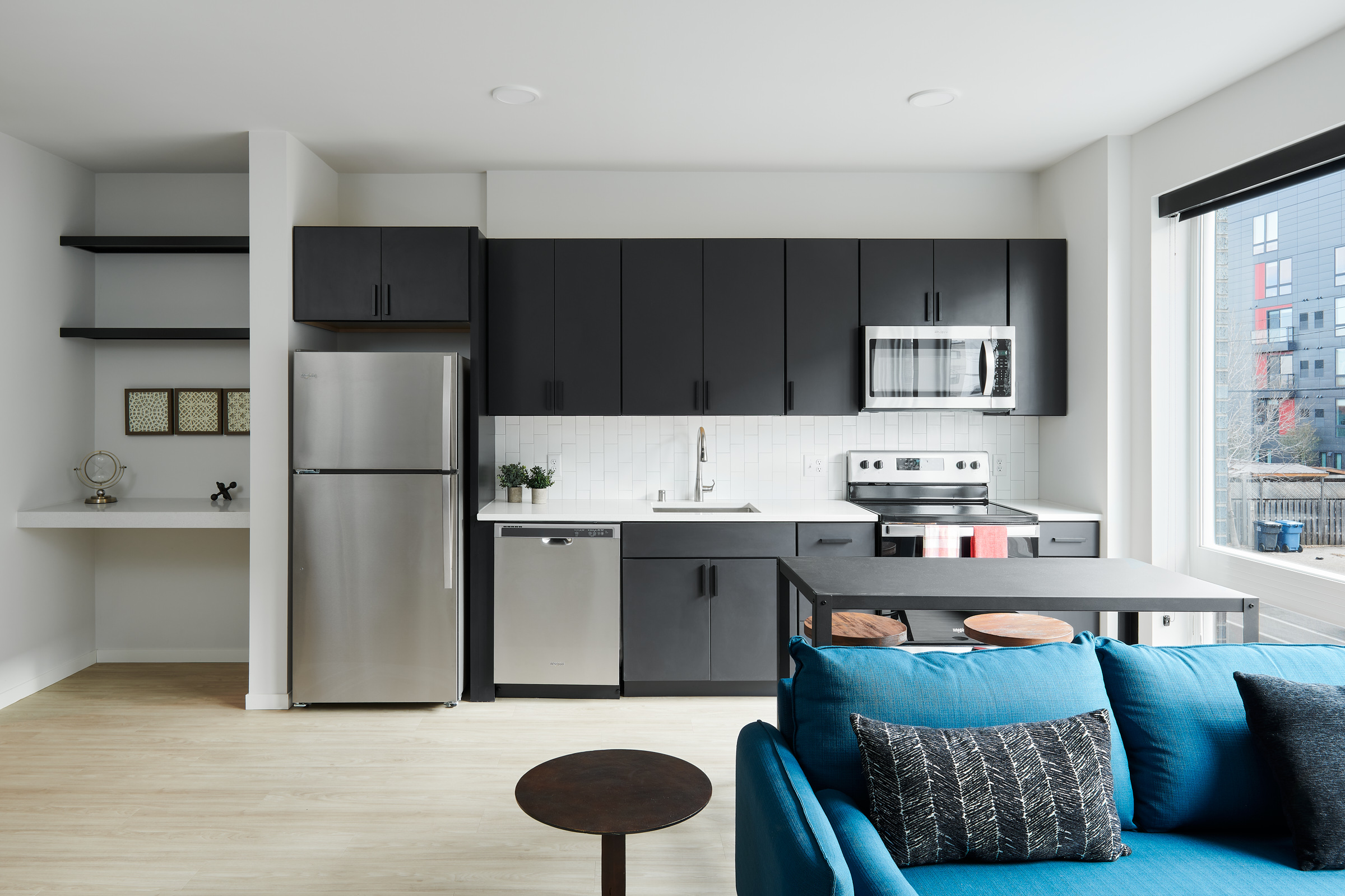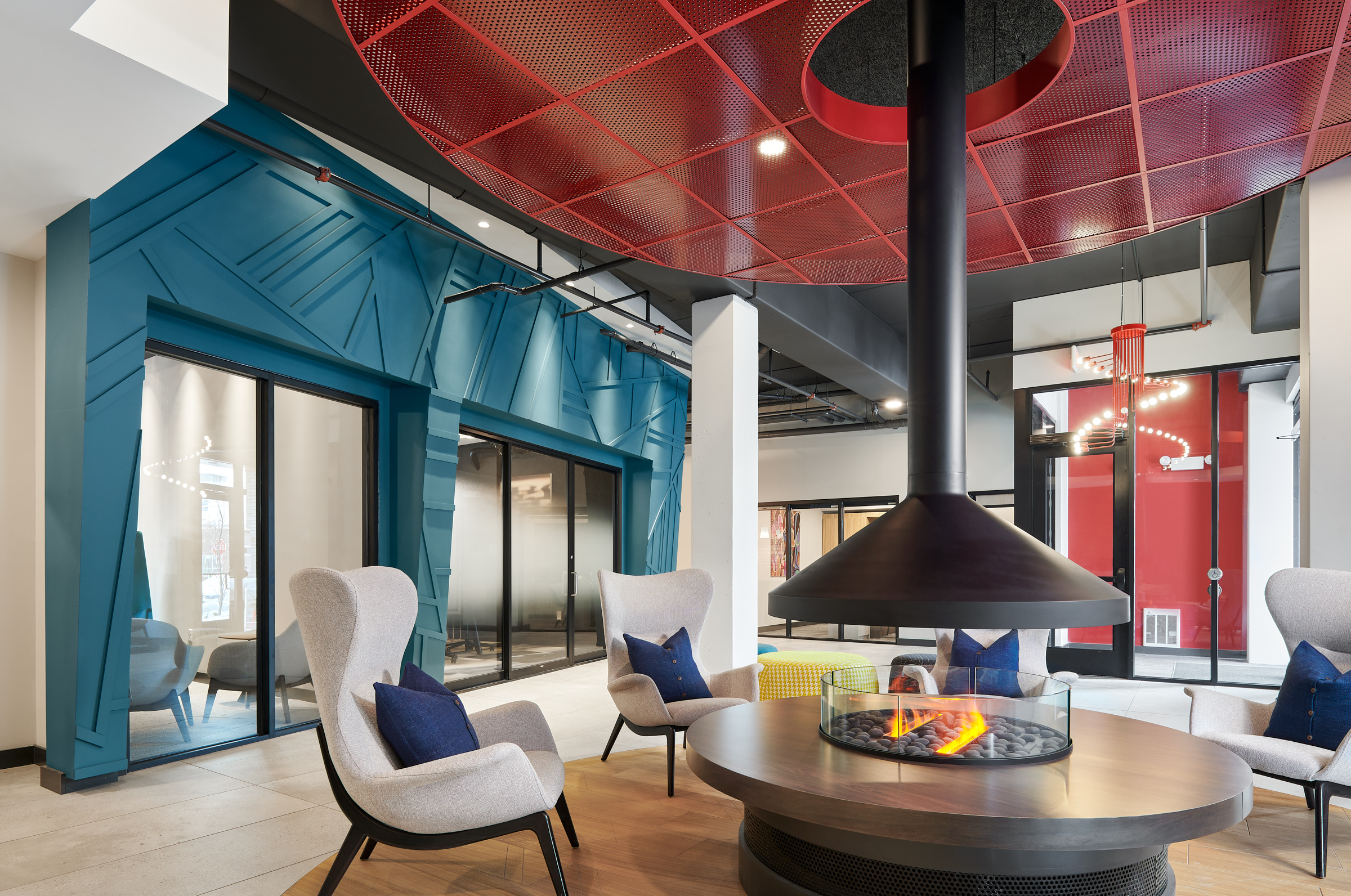 You might also like
New George Floyd Square, Trellis plans to convert church into affordable housing

https://urban-works.com/wp-content/uploads/2022/07/churchconversion_660xx1325-745-0-14.jpg

660

371

UrbanWorks Architecture

UrbanWorks Architecture

https://urban-works.com/wp-content/uploads/2022/07/churchconversion_660xx1325-745-0-14.jpg