Schafer Richardson to build seven-story multifamily housing property in Minneapolis
https://urban-works.com/wp-content/uploads/2021/12/Peregrine-002-768x432-1.jpg
768
432
UrbanWorks Architecture
UrbanWorks Architecture
https://urban-works.com/wp-content/uploads/2021/12/Peregrine-002-768x432-1.jpg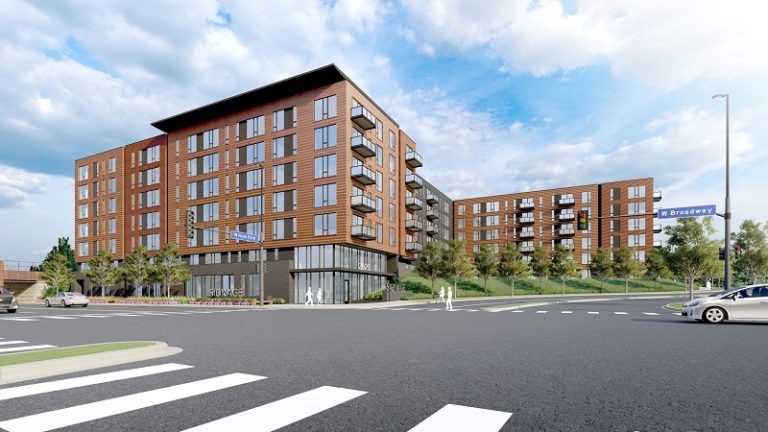 Schafer Richardson to build seven-story multifamily housing property in Minneapolis
via RE Journals
Minneapolis-based real estate company Schafer Richardson has acquired 2025 West River Road N in Minneapolis, a site that was previously home to a single-story commercial building and a surface parking lot.
Located along the Mississippi River in the Hawthorne neighborhood of Minneapolis, the new development, named Peregrine, will consist of a new-construction seven-story multifamily housing building with enclosed parking, residential amenities, on-site management and about 2,000-square feet of community-facing space along West Broadway Avenue.
Peregrine was designed by UrbanWorks Architecture, will be built by Greiner Construction, and will be managed by Steven Scott Management. Financing for the project was provided by Colliers International, Hennepin County, the City of Minneapolis, Metropolitan Council, Bridgewater Bank, AFL-CIO, and Huntington Bank.
You might also like
New George Floyd Square, Trellis plans to convert church into affordable housing

https://urban-works.com/wp-content/uploads/2022/07/churchconversion_660xx1325-745-0-14.jpg

660

371

UrbanWorks Architecture

UrbanWorks Architecture

https://urban-works.com/wp-content/uploads/2022/07/churchconversion_660xx1325-745-0-14.jpg