Spotlight on Affordable Housing
https://urban-works.com/wp-content/uploads/2021/09/September-Blog-Post_Banner-scaled.jpg
2560
1377
UrbanWorks Architecture
UrbanWorks Architecture
https://urban-works.com/wp-content/uploads/2021/09/September-Blog-Post_Banner-scaled.jpg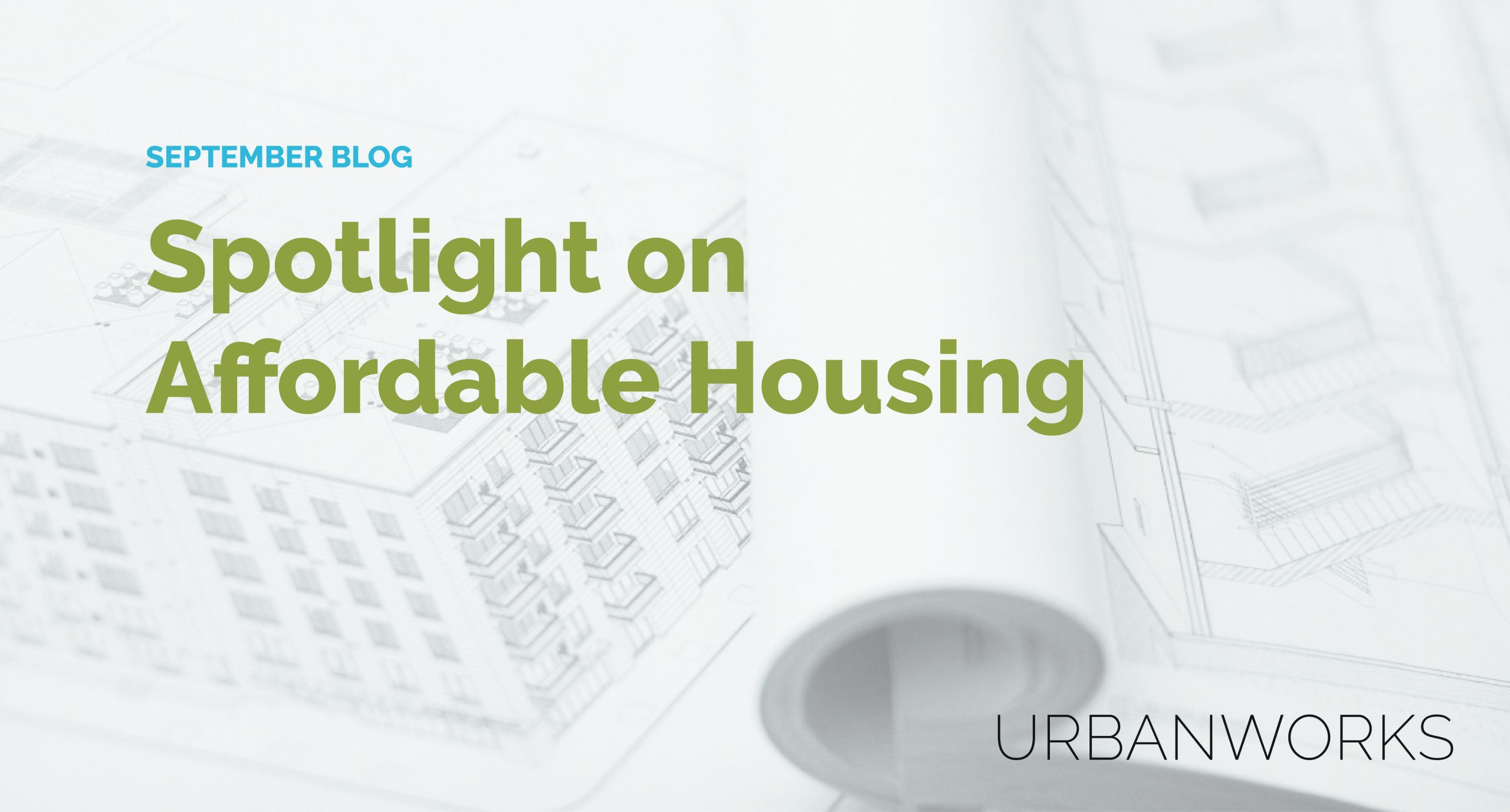 Spotlight on Affordable Housing
Designing for Impact
In the cities where we work, we help drive growth, foster positive change, and build community. And, for the people who use our buildings, we create beautiful, satisfying environments for living, working, and growing. As a part of this commitment, we are dedicated to working with nonprofit organizations and multifamily housing developers that want to build new, affordable housing units.
Successful supportive and affordable housing projects require a balance of budget concerns with construction reality while providing the highest quality design possible. From our experience designing for specific populations, we have developed a thorough understanding of both the present and future needs of the residents who live there, as well as the specific construction requirements that make such buildings economically feasible. Regardless of if a project is affordable, market rate, or supportive housing, we are dedicated to making the designs practical, in budget, and beautiful.
Project Highlights
The Redwell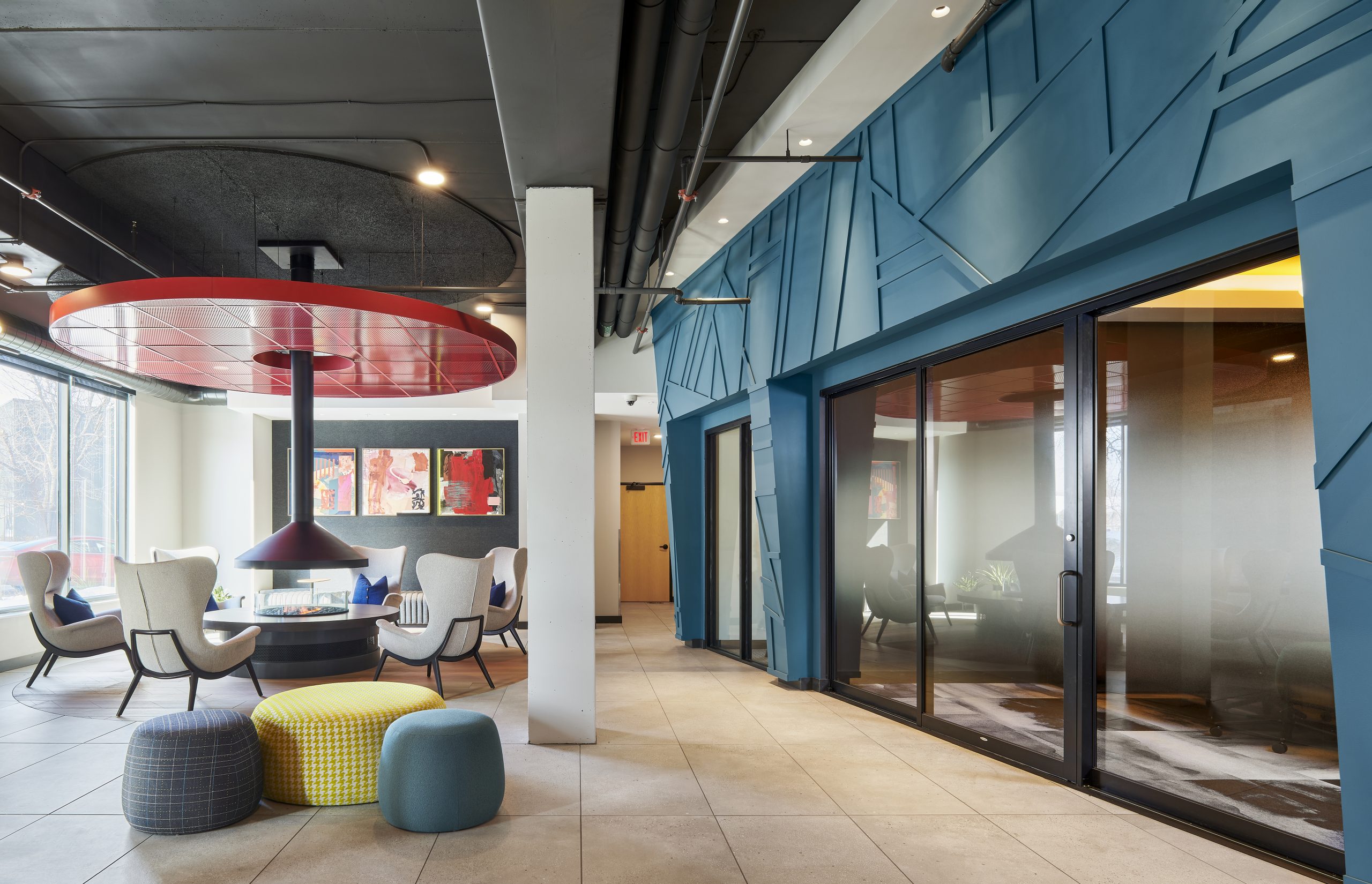 Located in the North Loop Neighborhood of Minneapolis, The Redwell offers 109 studio, one, and two-bedroom apartments. Rental eligibility for this affordable housing project is restricted at 60% AMI, with select units designated for Project Based Housing Vouchers.
Park 7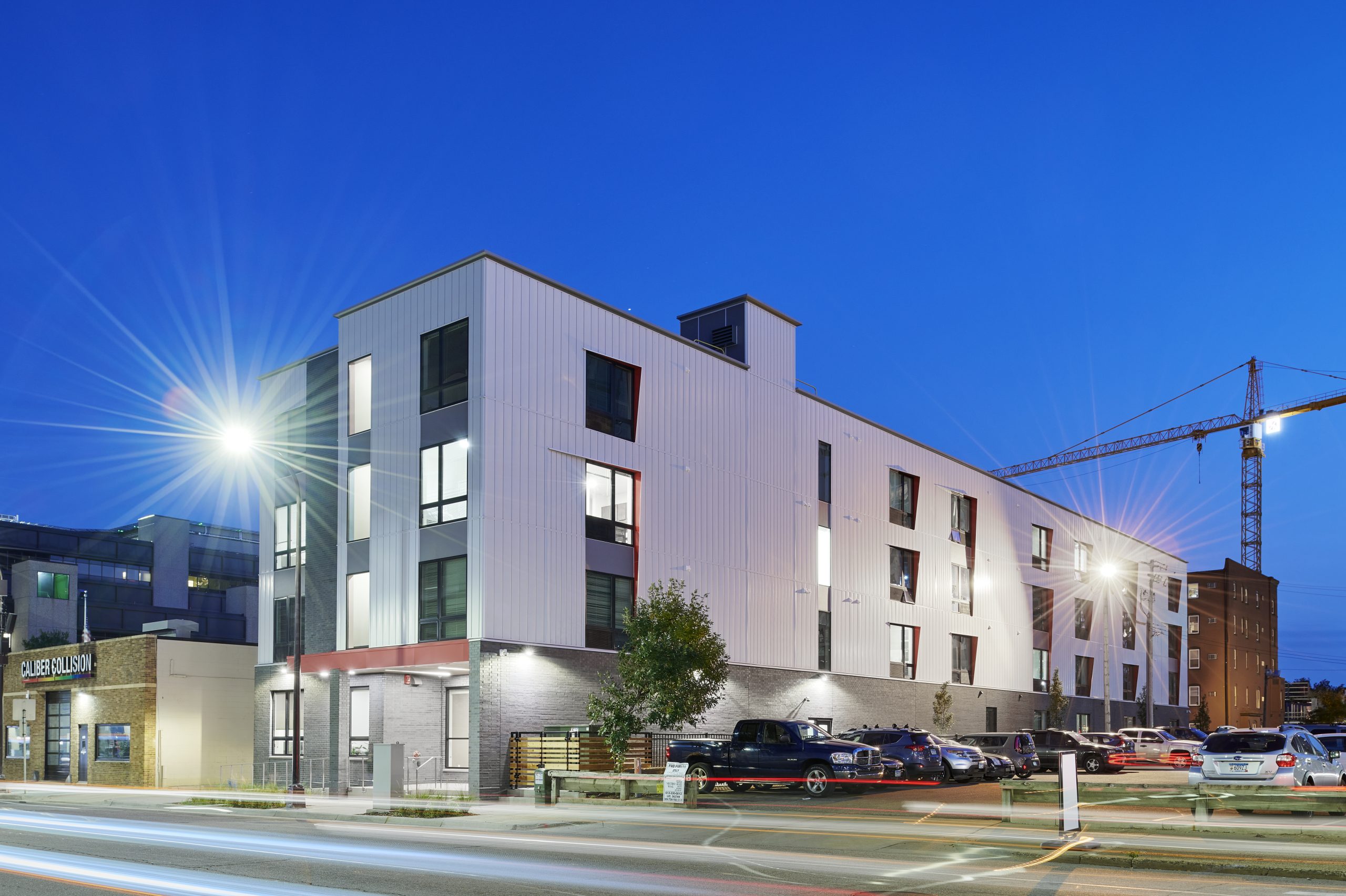 Located in Minneapolis, Park7 is a four-story supportive housing building with 61 high efficiency units, each with their own bathroom and kitchen. Amenity features include bike storage, community spaces, a dog run, and nonprofit service programming spaces. The building houses residents experiencing homelessness and chronic illness or disabilities. The entire space focuses on meeting the physical and emotional needs of residents, including a sense of connectedness, ownership, and safety. Park7 brings dignified, supportive housing to the downtown landscape.
2700 University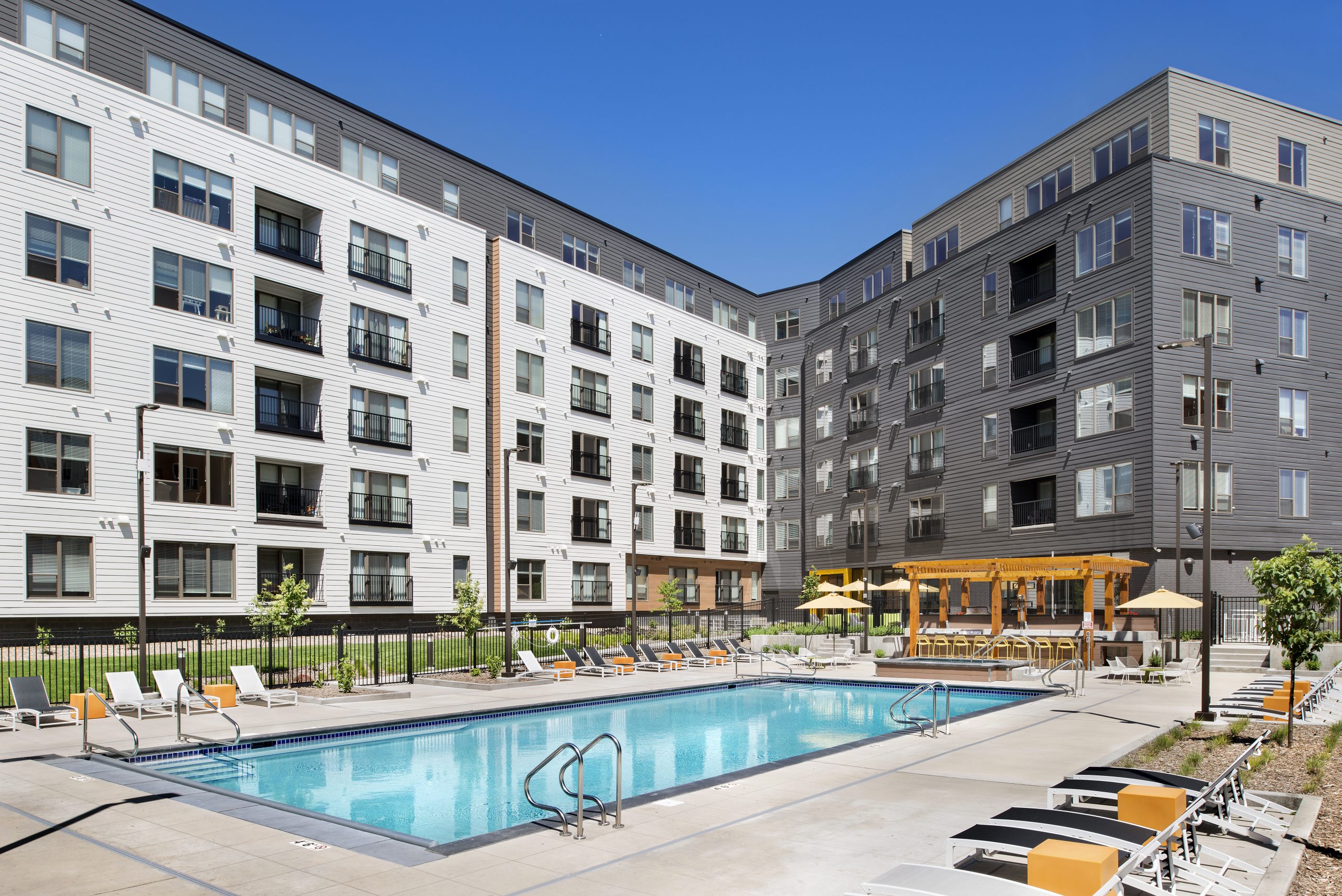 More than 100 years ago, the four-story Cameron Transfer and Storage Building was designed bLocated at the border of Saint Paul and Minneapolis, directly across from the Green Line Westgate LRT station, this mixed-use development combines market rate housing, affordable apartments, and townhomes with convenient access to jobs, services, and the many amenities that University Avenue and Saint Paul have to offer. Residents enjoy an interior courtyard with a saltwater swimming pool, a state-of-the-art fitness room, ample bike parking, a "Bark Park" for dog play with a doggie fountain, and other amenities in this LEED® Certified Community. With its dynamic location and many amenities, 2700 University is the ultimate experience in urban living.
Artspace Hastings Lofts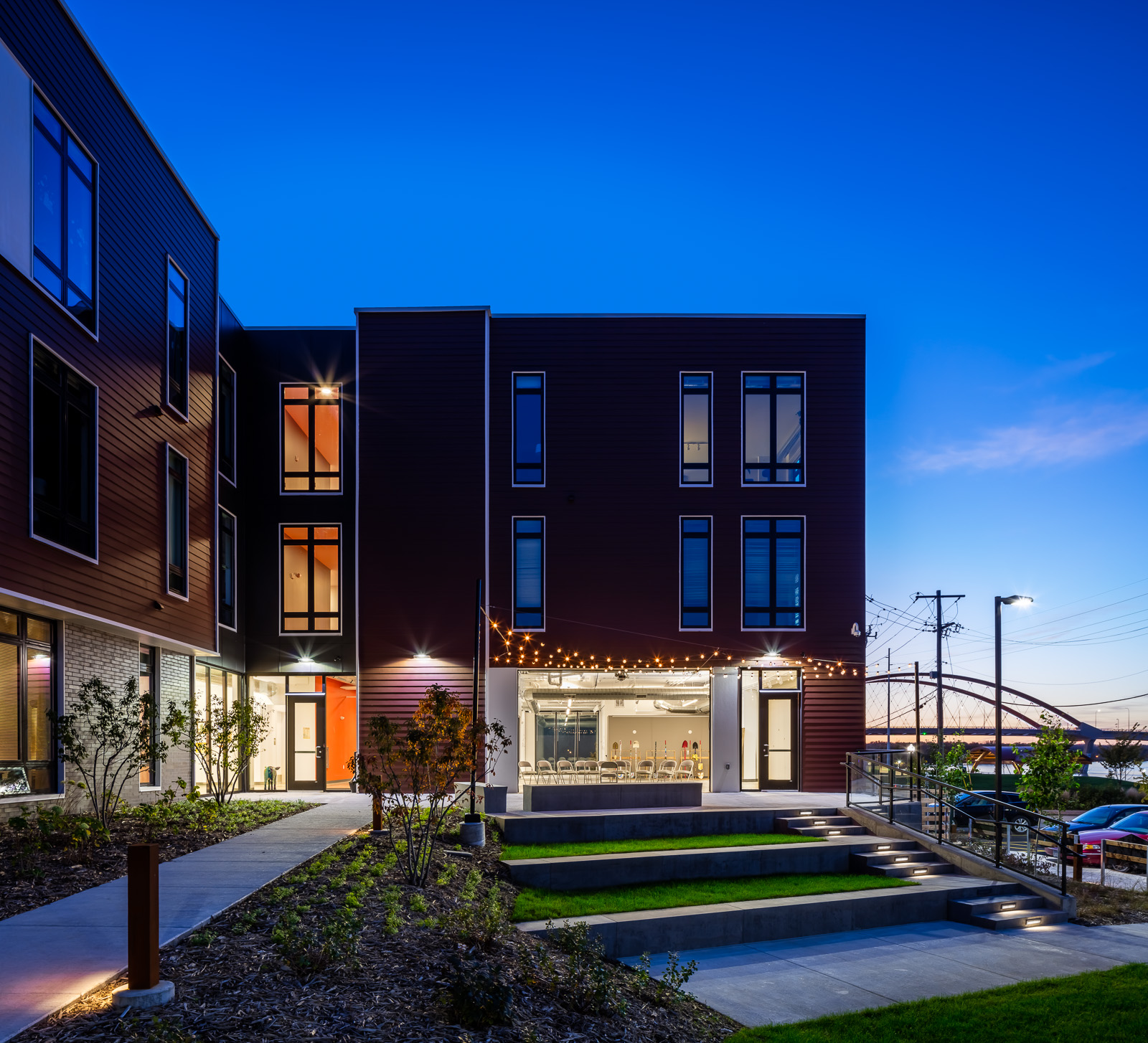 Developed on a former industrial site, Artspace Hastings River Lofts offers affordable live/work units for artists and their families, retail and community space, and an art gallery as part of the growing artists' community in Hastings. The three-story building consists of studio, one-, two- and three-bedroom units. The design draws upon cues from its historic neighbors in a contemporary way – using brick and high-quality materials, creating vertical proportions, and varying modules of height and depth. Large windows and high ceilings offer abundant light in both the units and common areas, and the courtyard provides a flexible outdoor performance space.
Hawthorne Eco Village Apartments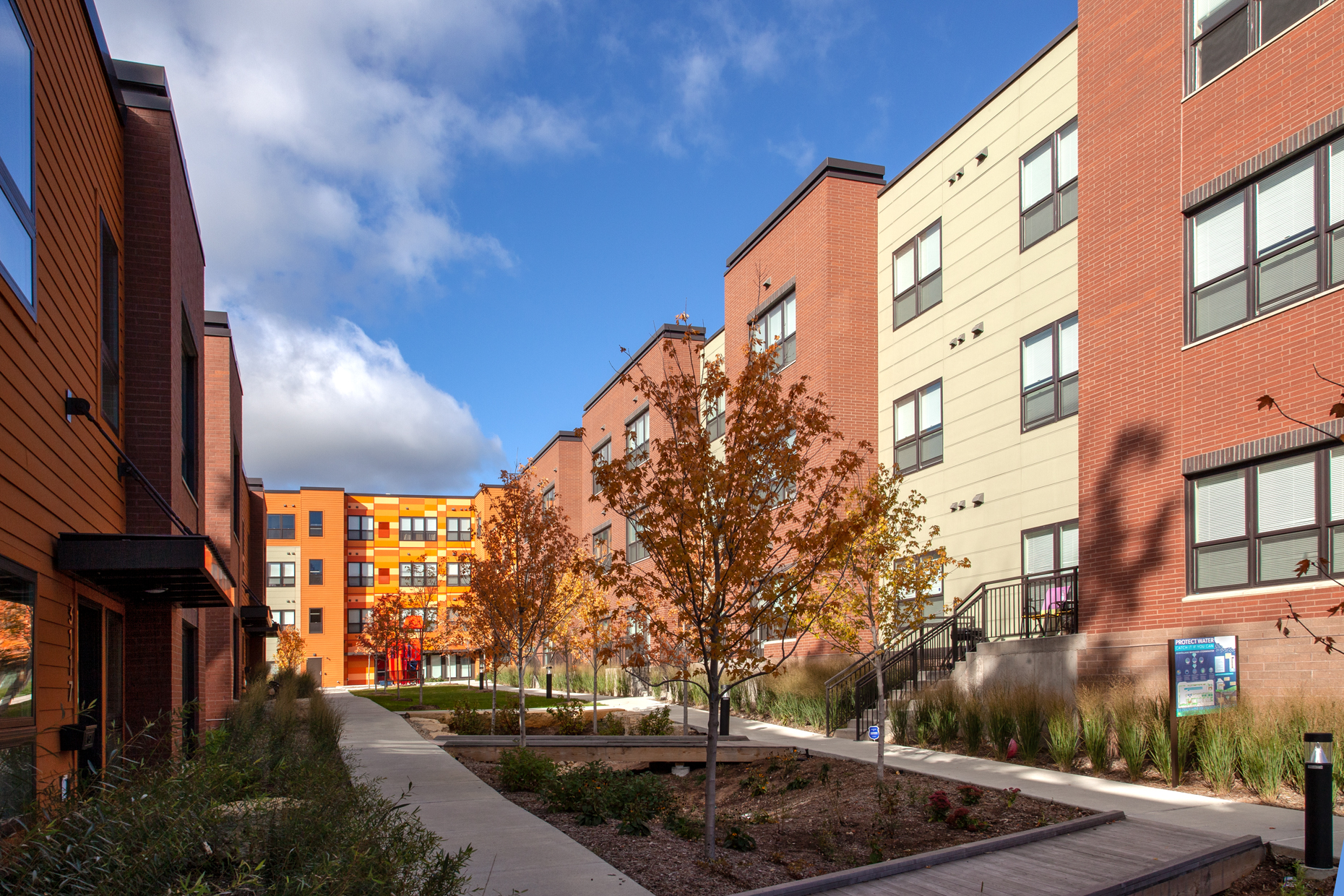 Hawthorne Eco Village is a four-block area in North Minneapolis working to create and maintain a neighborhood that is a model of sustainability. This phase of the master plan is a mixed-use building that provides 71 affordable living apartments, four townhomes, community space for both residents and youth, and a shared courtyard. To align with both the MN Green Communities checklist and the Energy Star for Homes Pilot Project requirements, the Hawthorne Eco Village Apartments uses multiple green strategies, including a green roof, innovative storm water management, a highly efficient mechanical system and building envelope, and ongoing tenant education. These elements combine to create a new landmark for the neighborhood and become a design model for future developments.
You might also like
New George Floyd Square, Trellis plans to convert church into affordable housing

https://urban-works.com/wp-content/uploads/2022/07/churchconversion_660xx1325-745-0-14.jpg

660

371

UrbanWorks Architecture

UrbanWorks Architecture

https://urban-works.com/wp-content/uploads/2022/07/churchconversion_660xx1325-745-0-14.jpg