Spotlight on Adaptive Reuse
https://urban-works.com/wp-content/uploads/2021/07/reJuly-Blog-Post_Banner-scaled.jpg
2560
1378
UrbanWorks Architecture
UrbanWorks Architecture
https://urban-works.com/wp-content/uploads/2021/07/reJuly-Blog-Post_Banner-scaled.jpg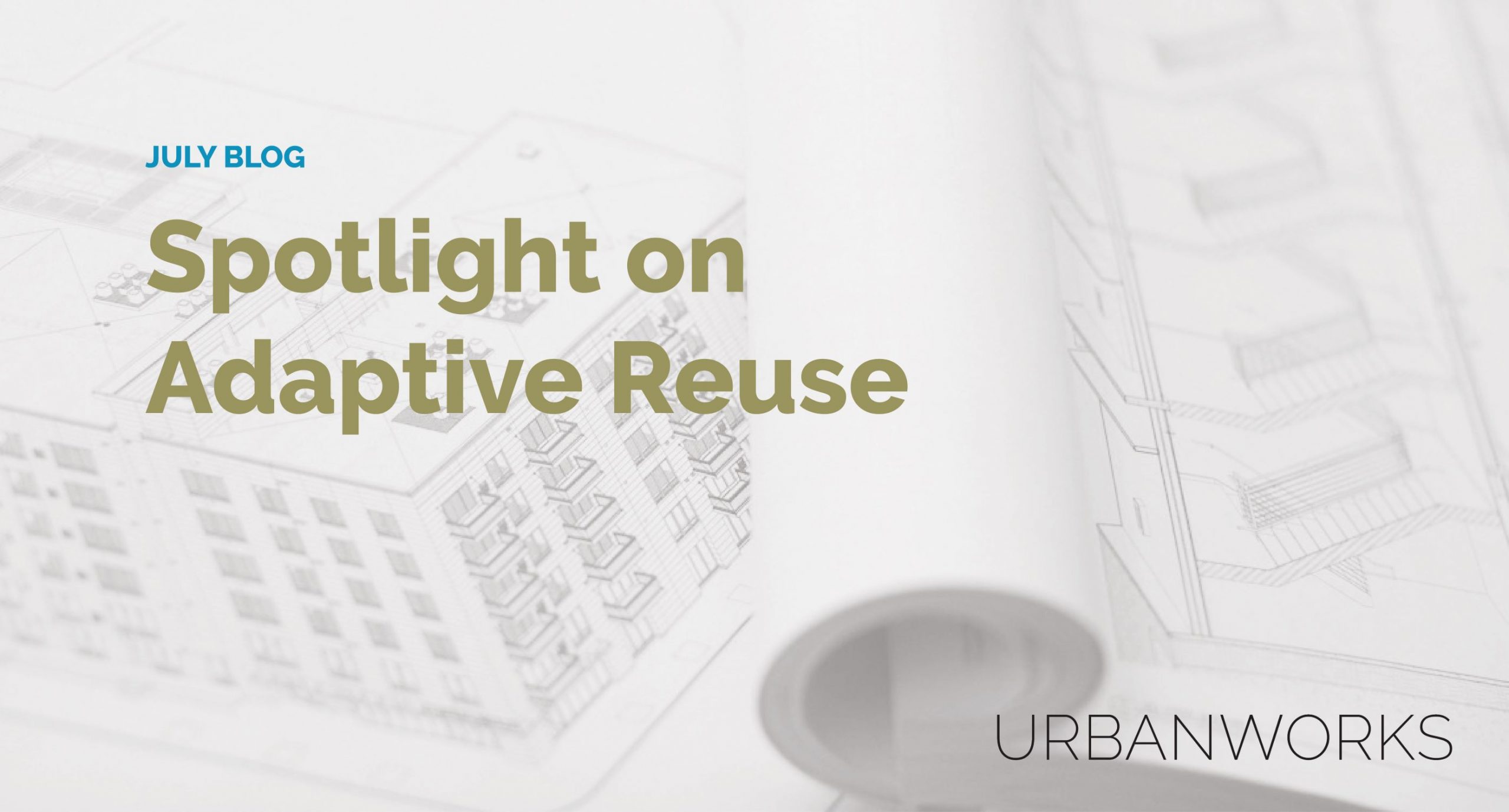 Spotlight on Adaptive Reuse
Every building has a story, and we love that our work adds new chapters. Whether it started as a candy factory, a middle school, or a grain elevator, we ensure that the next phase of a building's life offers high quality design that meets the current needs of the community it has been part of for so long.
Project Highlights
Emerson Union Historic Apartments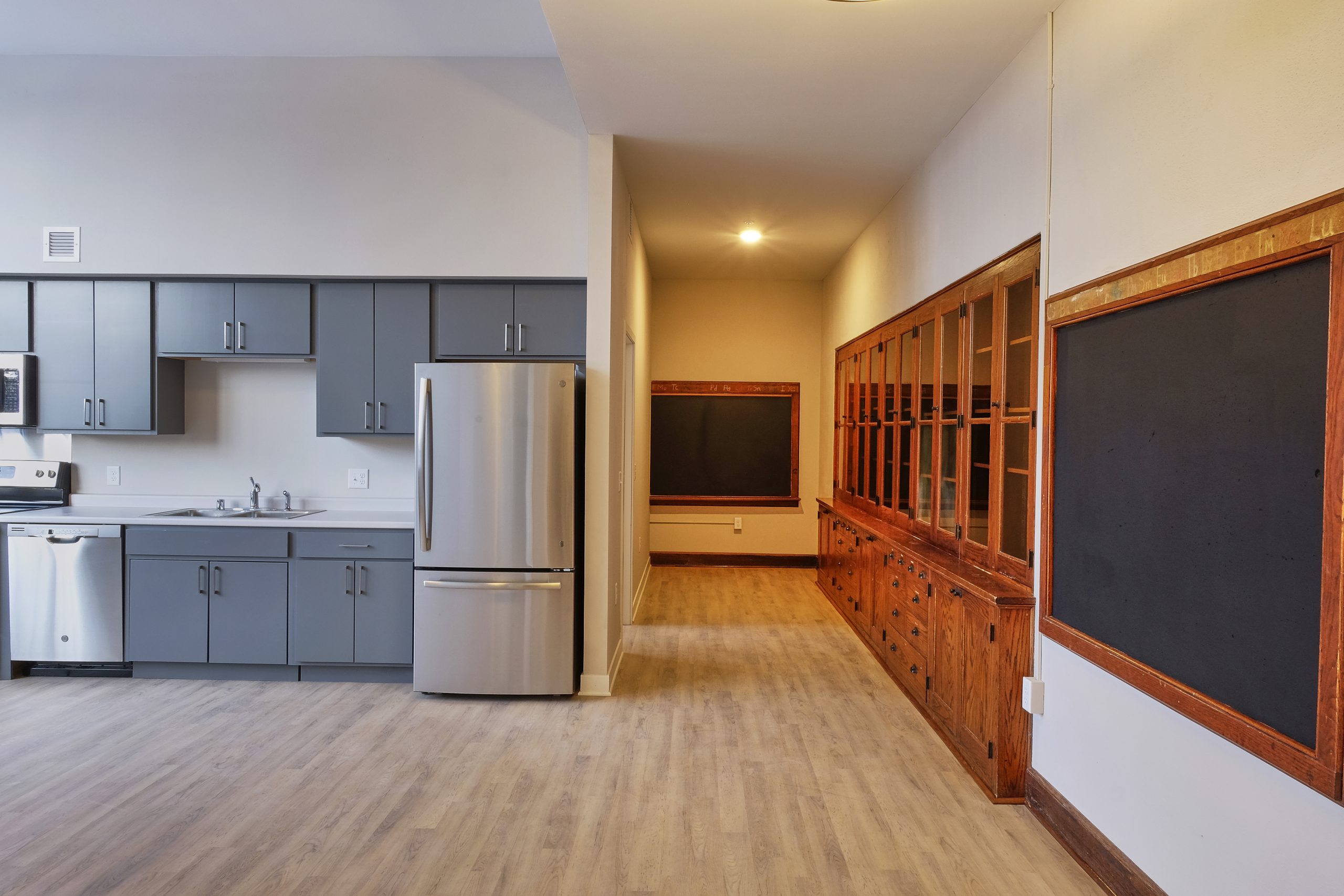 Emerson Union is a historic renovation project located in southwest Minnesota. The site, originally built in 1915, was most recently used as New Ulm High School. Emerson Union is made up of 49 affordable-housing units ranging from one-,two-, and three-bedroom units. The units reflect the historic significance of the former high school, incorporating unique features such as chalk and bulletin boards, many large windows, and some original woodwork. Amenities of the building include a library, a kids recreation room, craft room, fitness room, and a community space.
Gurley Lofts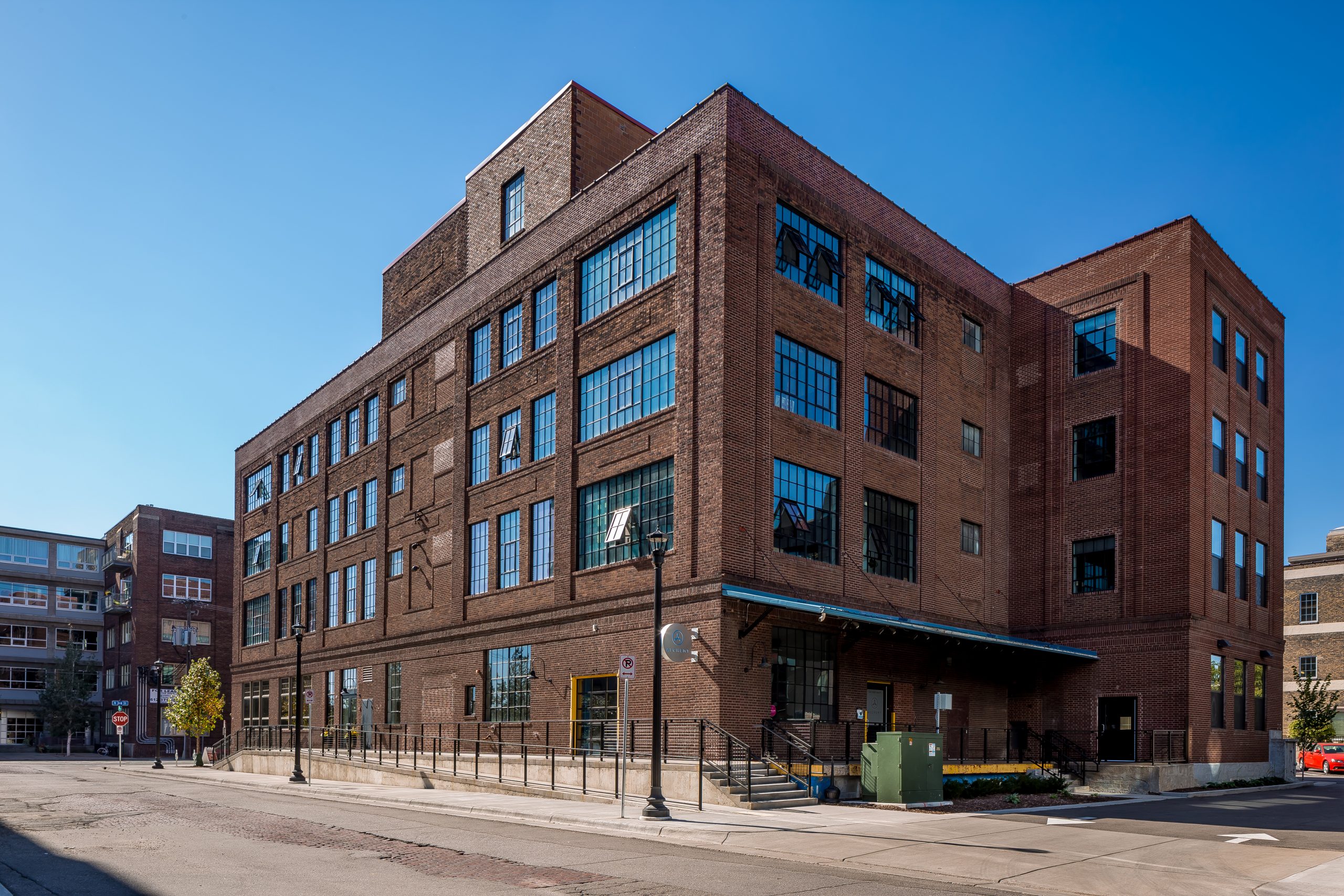 Nearly a century ago, The Gurley Candy Company, manufacturers of Hidden Treasures chocolates, Cherry Juleps, and other popular treats, built "one of the finest sunlight factories in the Twin Cities." Today, the historic warehouse has been re-envisioned and rehabilitated into 30 spacious, sunlit apartments with common resident amenities, and 10,000 SF of commercial space.
Throughout the building, windows were returned to their historic sizes and original mushroom columns were incorporated into the unique apartment layouts. New commercial and retail space on the first floor enlivens the neighborhood with day and evening activity in the neighborhood. In addition, transformed streetscape at the corner of 9th Avenue and 3rd Street North creates a safe and beautiful place for pedestrians. By improving the street experience and adding much needed urban residential units, the Gurley Lofts renovation contributes to the growth of Minneapolis.
The Cameron Historic Lofts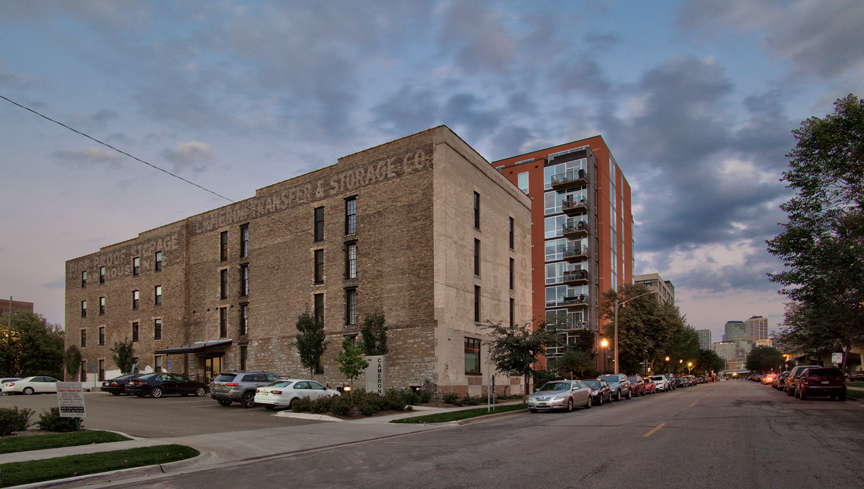 More than 100 years ago, the four-story Cameron Transfer and Storage Building was designed by C.A.P. Turner, engineer of the Aerial Lift Bridge in Duluth, the Mendota Bridge, and other innovative bridges and buildings.
The adaptive reuse of this historic warehouse included rehabilitating and renovating the space into 44 units of workforce housing – the first to be developed in the North Loop for more than a decade. Units include studio, 1-, and 2- bedroom options that embrace the unique history of the building through exposed brick and high ceilings with exposed beams. Building amenities include a community lounge, outdoor patio space, a fitness center, bicycle storage, and on-site parking.
Maya Commons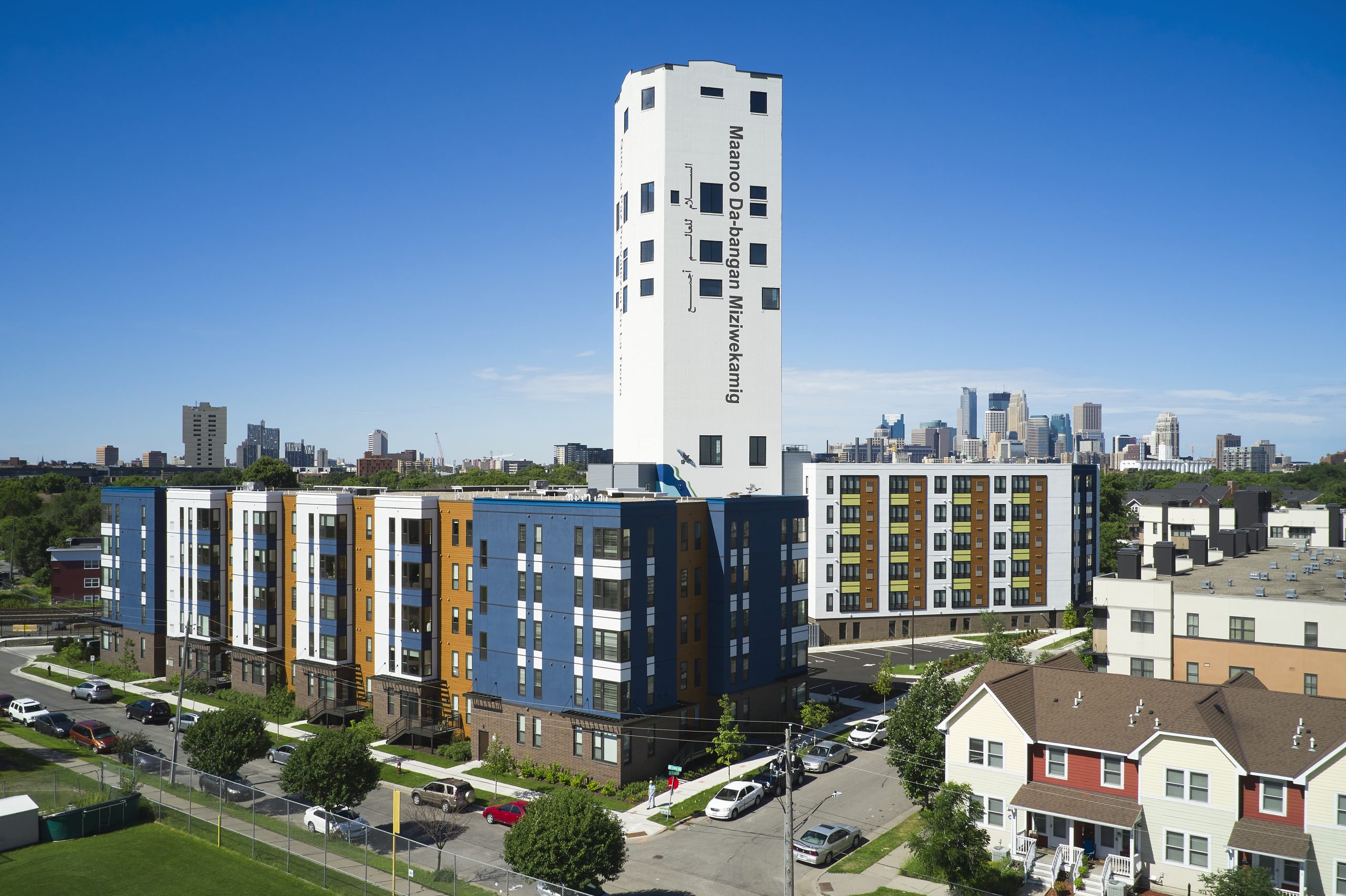 Located in Northeast Minneapolis, Maya Commons is a six-story apartment building which holds 50 units, ranging in size from studio to 2 bedrooms, and 23 enclosed parking stalls. The design incorporates the historically significant Bunge grain elevator, transforming it into the largest peace pole in North America, and giving it new life as the location of the building's amenity spaces.
Amenity features include a fitness center, bike storage, and community spaces featuring found art from the site. As mixed-income housing, affordable units are reserved for residents making between 30-50% of Area Market Median. Maya Commons brings modern, affordable living to the Northeast community.
You might also like
Spotlight on Interior Design in Affordable Housing

https://urban-works.com/wp-content/uploads/2022/03/Interior-Design-Affordable-Housing-Banner.png

6226

3350

UrbanWorks Architecture

UrbanWorks Architecture

https://urban-works.com/wp-content/uploads/2022/03/Interior-Design-Affordable-Housing-Banner.png