Kraus-Anderson breaks ground for housing project
https://urban-works.com/wp-content/uploads/2021/05/201105-2383-University-Southwest-scaled.jpg
2560
1440
UrbanWorks Architecture
UrbanWorks Architecture
https://urban-works.com/wp-content/uploads/2021/05/201105-2383-University-Southwest-scaled.jpg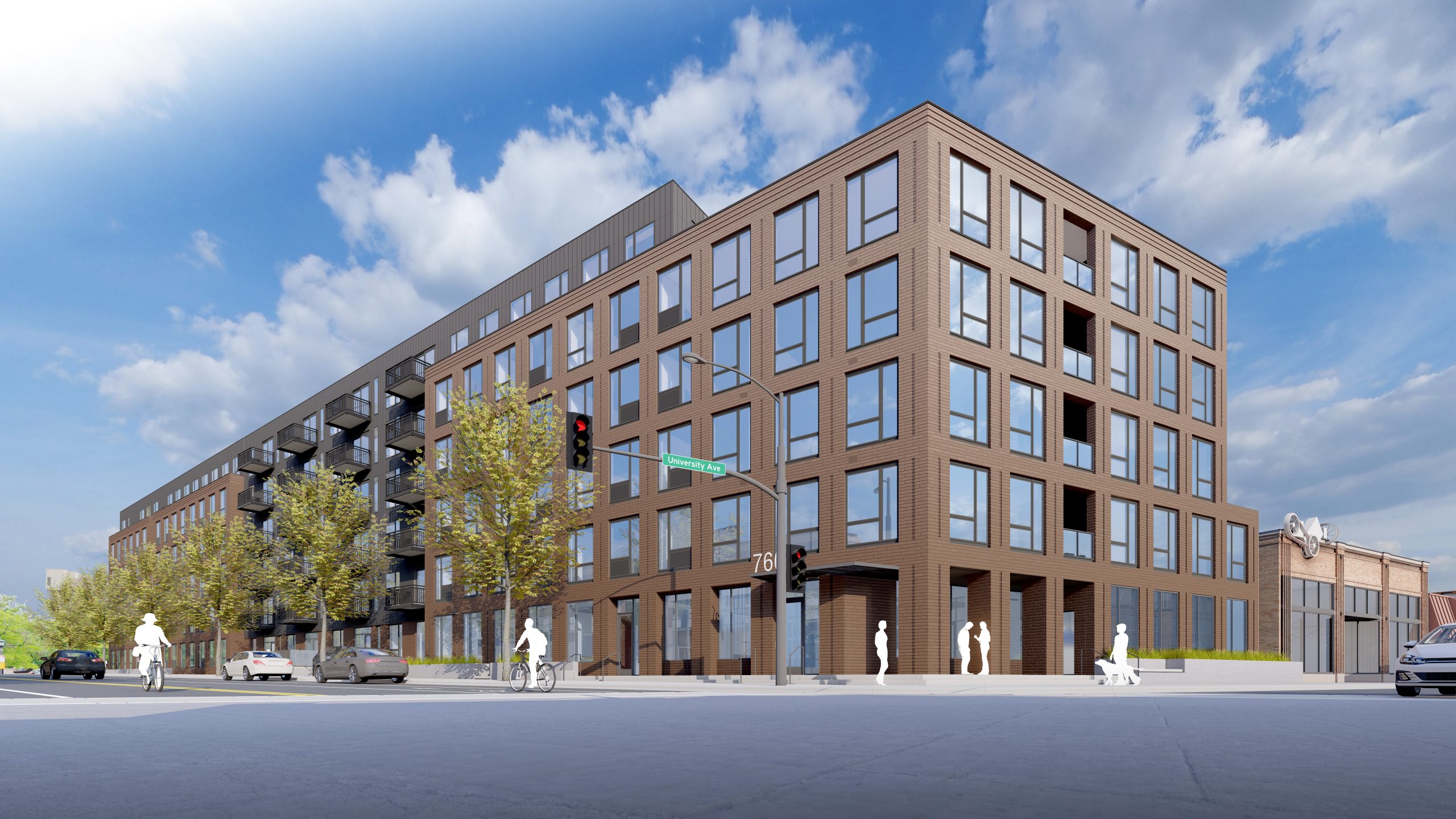 Kraus-Anderson breaks ground for housing project
via Park Bugle
Construction is underway for a 220-unit apartment complex at the northeast corner of Raymond and University avenues, making it the latest housing project in St. Paul's south St. Anthony Park area.
The developer, Minneapolis-­based Kraus-Anderson, expects to complete the $51.5 million, six-story project in June of 2022.
Kraus-Anderson said its project, designed by Urbanworks Architecture, is being designed to appeal to young professionals with transit-oriented lifestyles. Besides underground parking, the project is scheduled to include a fitness center, outdoor courtyard with pool, clubroom, fully automated building access systems and rooftop patio.