Responding to COVID-19 Through Design
https://urban-works.com/wp-content/uploads/2021/04/April-Blog-Post_Banner.png
6226
3350
UrbanWorks Architecture
UrbanWorks Architecture
https://urban-works.com/wp-content/uploads/2021/04/April-Blog-Post_Banner.png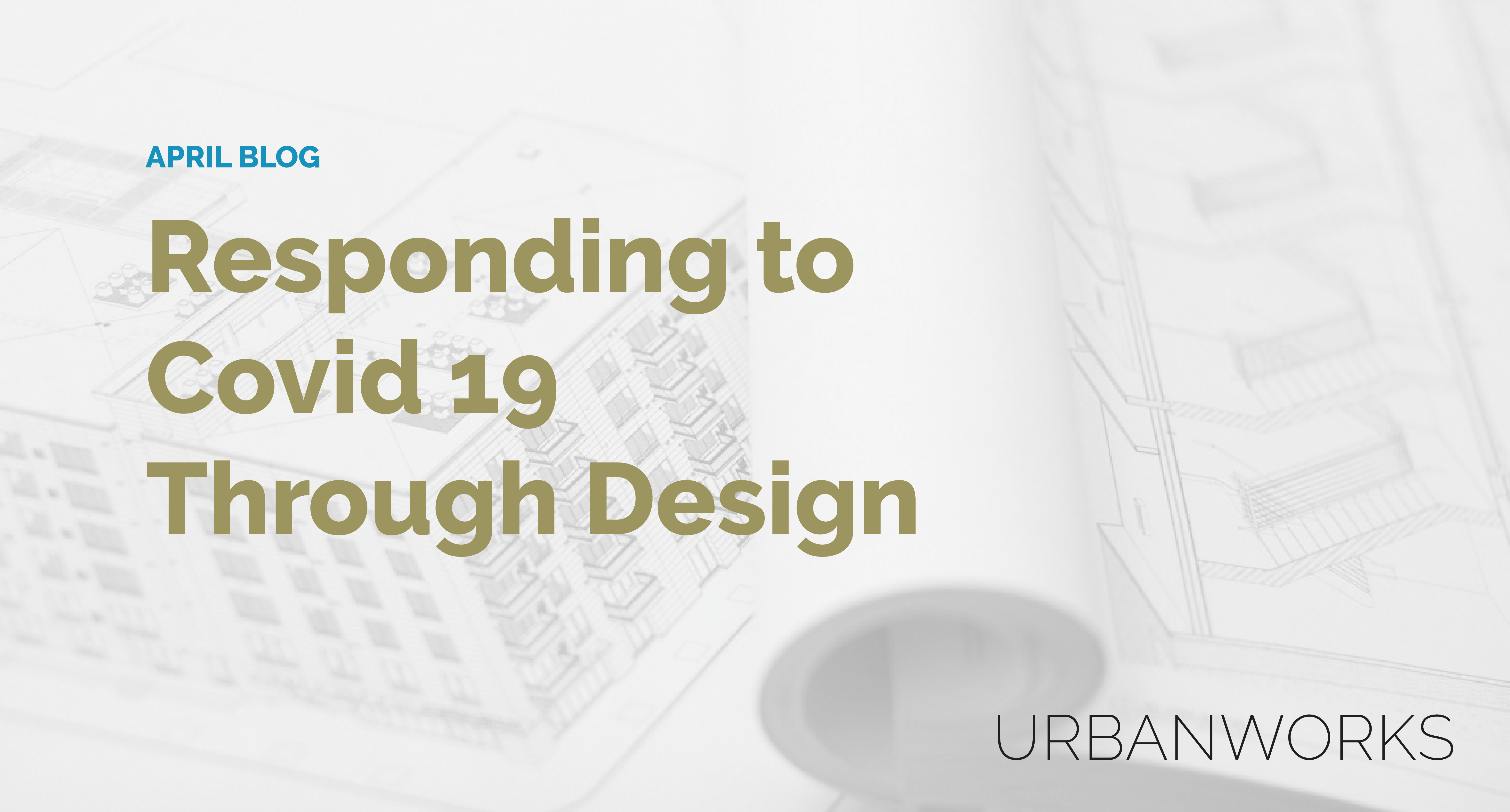 Responding to COVID-19 Through Design
For the past year, UrbanWorks has been working collaboratively with our clients to create safe, healthy spaces that acknowledge the increased health concerns of users. As new information and guidelines around the novel Coronavirus continue to emerge, we are committed to finding innovative ways to maintain safety. Three of our main goals through design are to allow for spacing, integrate air filtration strategies, and encourage clean surface usage.
Spacing
Both our interior and architectural designers are cognizant of the need for adequate spacing in our projects that allow for continued safe usage of shared spaces. When designing large, open common areas, our interior design team has integrated a variety of "nook" spaces throughout. These areas allow residents to work, socialize, or just relax outside of their private units while maintaining a safe distance from others. Our architects have also been addressing the need for appropriate spacing, specifically looking to limit bottlenecks in circulation. By designing for multiple exit and entrance points, as well as avoiding small intersections, a regular flow of traffic in common areas can be maintained.
Air Filtration
With an increased focus on the air we breathe, our team has been working with experts to improve air quality in our designs. This is achieved in two primary ways- through improved ventilation with increased fresh air changes, and through UV treatment of recirculated air. By bringing in fresh air and improving ventilation, harmful particles are filtered out and heavily diluted. This not only improves safety around airborne diseases, but also creates a healthier environment for folks with asthma or allergies. The UV treatment of recirculated air is also a strong technique to clean air particles. This has been especially effective for areas with less natural ventilation, such as basements or enclosed amenity spaces. Through precautionary efforts to maintain clean, healthy air, our team is working to ensure these designs are safe, healthy, and enjoyable places to be.
Surfaces
In order to ensure that amenity spaces and units are usable and               safe, our design teams have focused on regularly used features in both. The main areas of attention have been the bathrooms and kitchens. Both of these spaces include many touch points, and are regularly used by different people. To address this, the team has incorporated touchless fixtures in amenity and unit bathrooms and kitchens. These allow for residents to use the facilities available to them, knowing that they are clean and comfortable.
As our world continues to learn and adjust, UrbanWorks is dedicated to maintaining the health, safety, and comfort of our clients and end users.
You might also like
Spotlight on Interior Design in Affordable Housing

https://urban-works.com/wp-content/uploads/2022/03/Interior-Design-Affordable-Housing-Banner.png

6226

3350

UrbanWorks Architecture

UrbanWorks Architecture

https://urban-works.com/wp-content/uploads/2022/03/Interior-Design-Affordable-Housing-Banner.png