Spotlight on Senior Living
https://urban-works.com/wp-content/uploads/2021/03/March-Blog-Post_Banner.png
6226
3350
UrbanWorks Architecture
UrbanWorks Architecture
https://urban-works.com/wp-content/uploads/2021/03/March-Blog-Post_Banner.png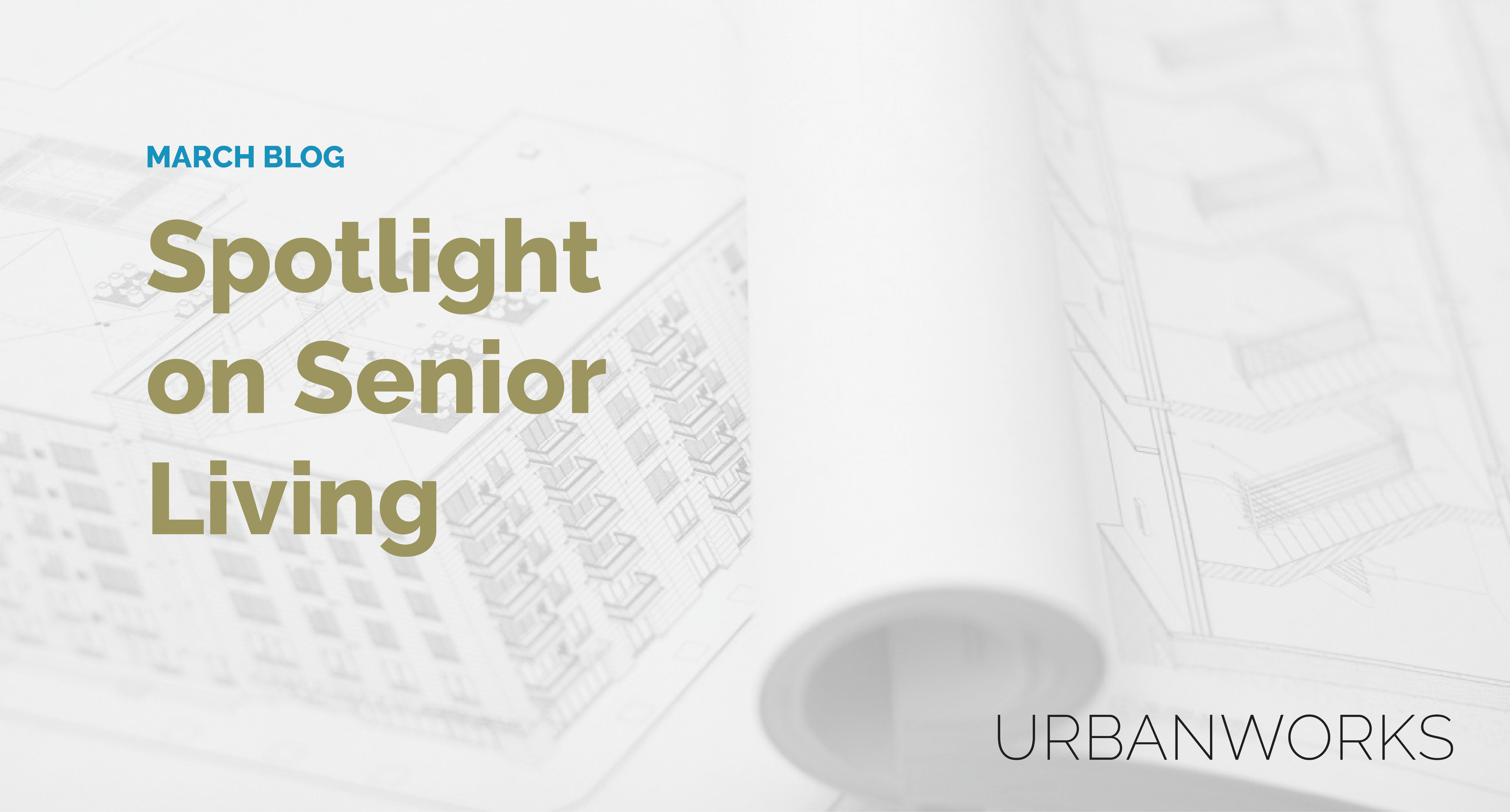 Spotlight on Senior Living
We know the world around us is changing, and so are the needs of the populations we design for. Seniors in our communities deserve high quality, well designed spaces to live, connect, and thrive. UrbanWorks strives to anticipate, listen to, and design for the wants and needs of tomorrow's residents. We work collaboratively with our clients and actively engage the community to design innovative solutions to everyday concerns.
For our senior housing designs, we seek to integrate residents into the communities they've helped build. Our innovative senior housing designs include central locations, smart designs, and amenities that meet the unique needs of a new generation of seniors.
Brentwood Court and Brentwood Terrace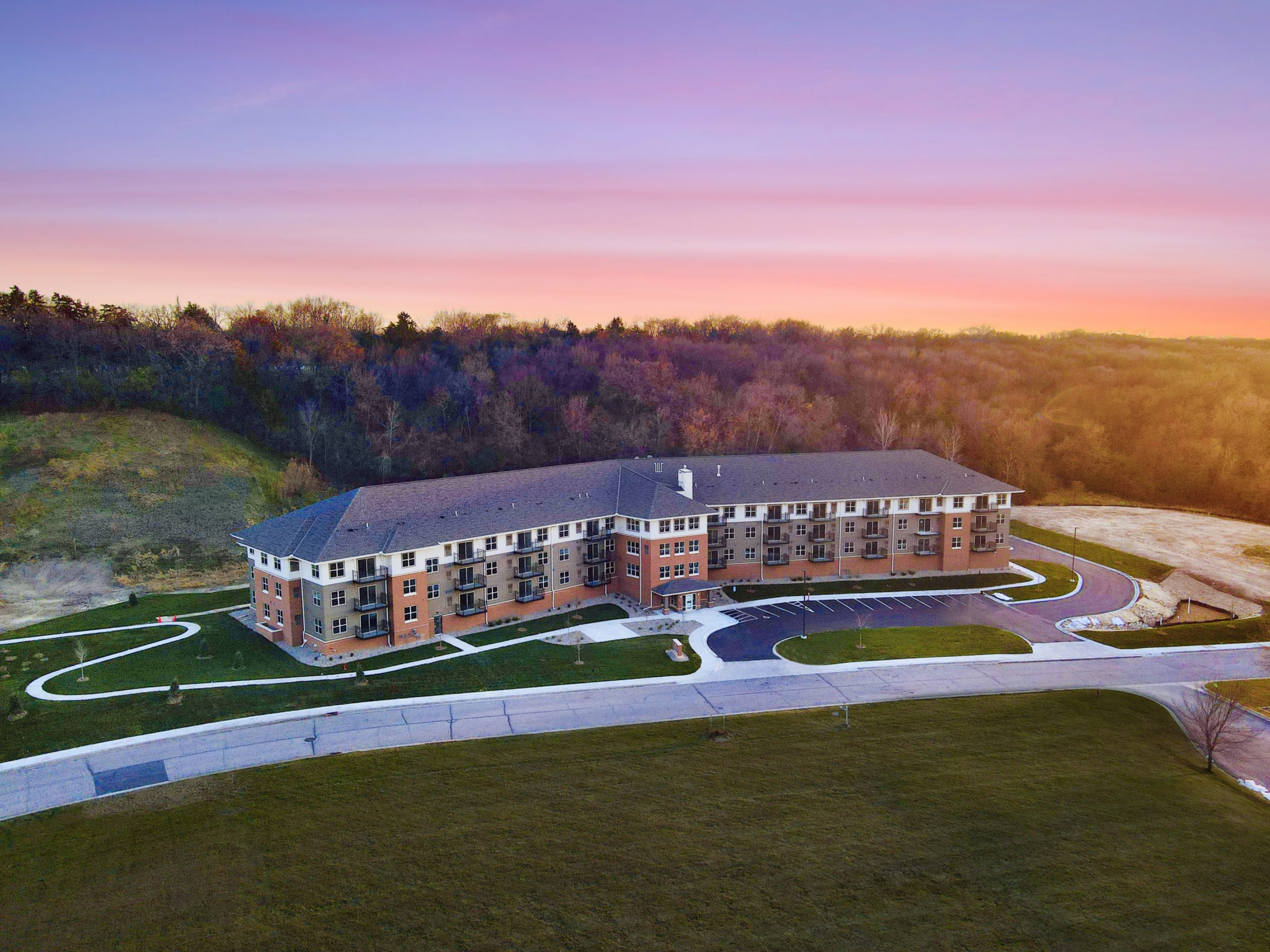 Brentwood Court is a 50 apartment mixed-use housing project in Jordan, MN for senior adults fifty five plus. This project is adjacent to Jordan's new community library as well as the newest St. Francis clinic and adjoining pharmacy, giving residents great amenities and community resources nearby. Brentwood Terrace is the second phase to the Brentwood development, both of which were developed in collaboration with Scott County CDA and Ivy Properties. Brentwood Terrace includes 59 housing units with amenities including a community room, club room with wet bar, beauty salon, and supporting offices. These properties give significant access to the outdoors and the other adjoining properties.
The Haven at Cottagewood Senior Communities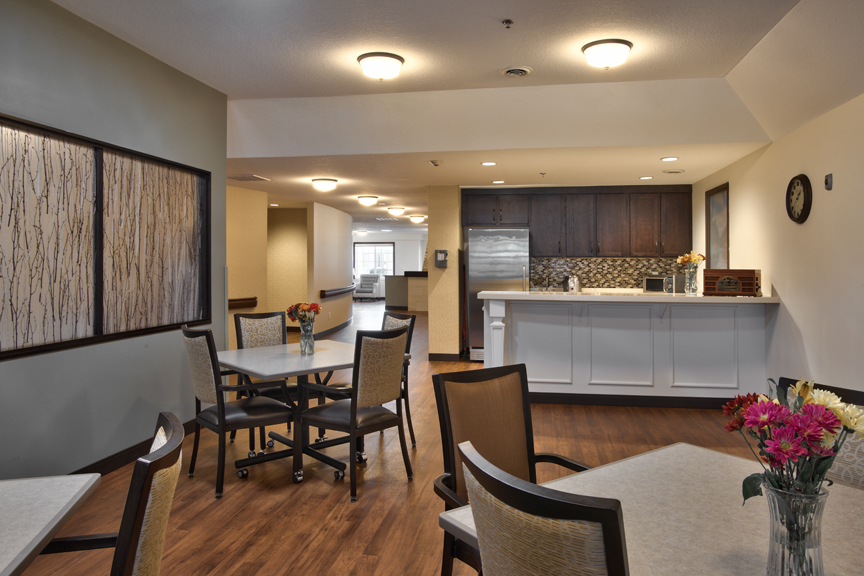 Cottagewood Senior Communities and the J.A. Wendum Foundation's goal was to enhance the residents living experience by allowing them to age in place through well designed units and common areas. Located in Rochester, MN, Cottagewood Senior Communities consists of 9 cottages that were re-designed to allow residents to live in comfort, privacy, and freedom. The existing garden was updated to maximize the use of trees and existing structure. Features of the garden include a curvilinear walking path, a zen garden circle, seating areas native plants, resident raised boxes, a water feature, bird houses, and outdoor sculptures.
The Glenn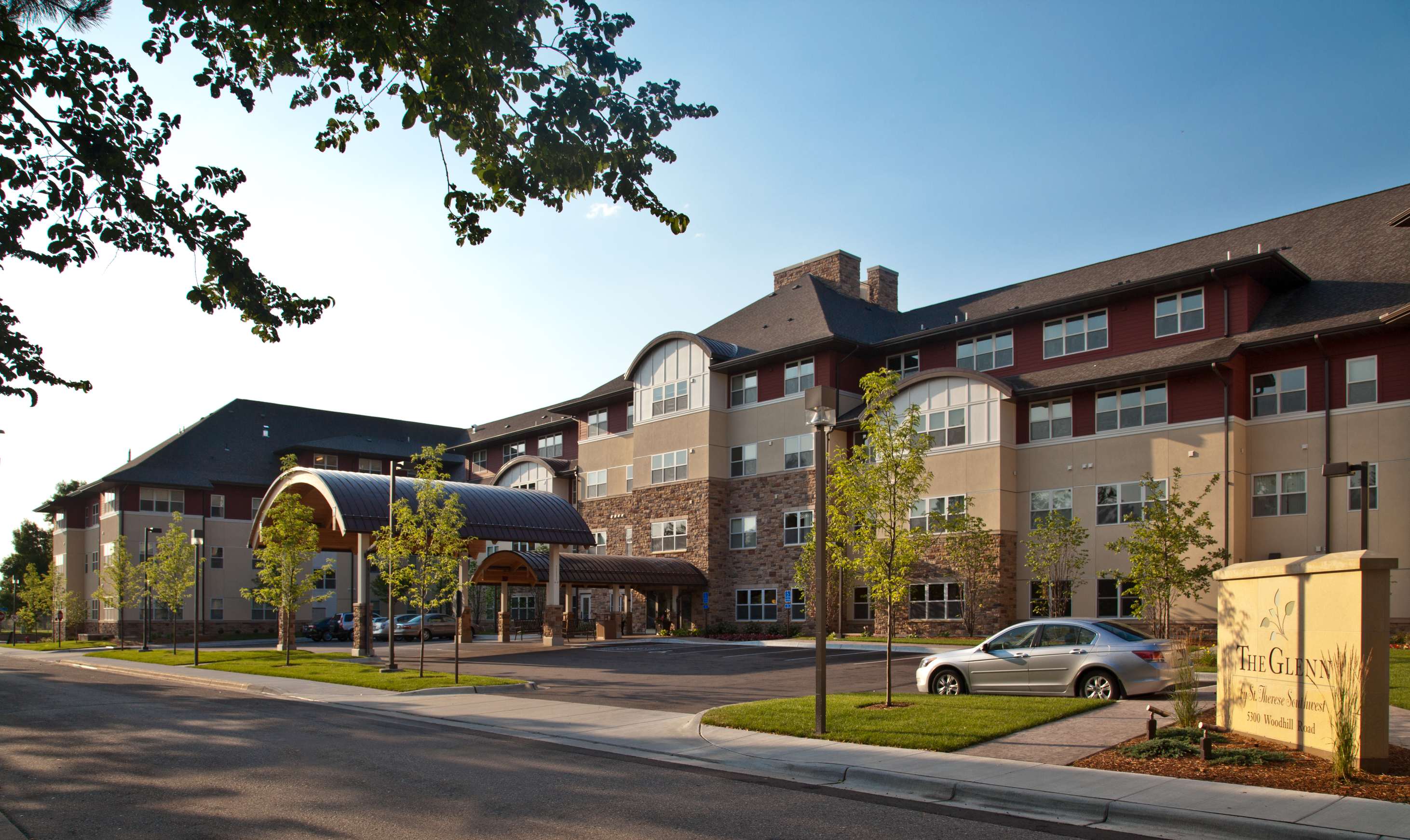 The Glenn aims to provide a dignified, amenity-filled environment for seniors. With 150 units of housing including Independent Living, Memory Care, and Assisted Living, the project is designed to enhance its residents' independence while providing them a continuum of support. Highly developed courtyards on three sides of the building allow for a variety of outdoor activities, while interior walkways are punctuated with opportunities for seating and social interaction. St. Therese caters to an active lifestyle with amenities including a coffee shop, library, fitness center, theater, dining rooms, and a commercial kitchen. This project has won many awards, including the Finance & Commerce Top Projects in 2011 and the Best 1 Bedroom/1 Bedroom + Den Floorplan by MADACS.
Talamore Senior Living of Saint Cloud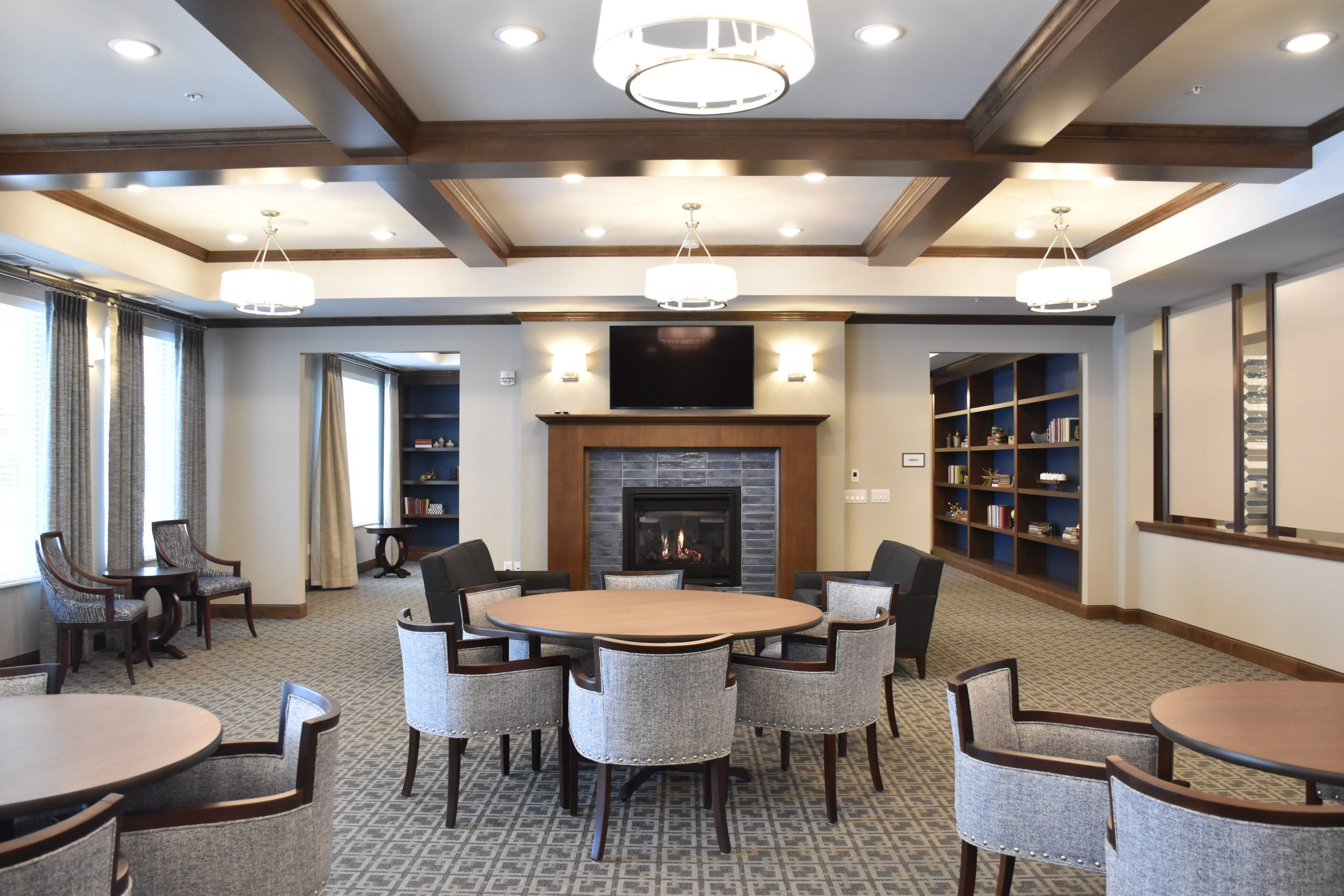 Talamore Senior Living of Saint Cloud is a 138 unit housing complex that includes 64 independent living, 50 assisted living, and 24 memory care units. It includes significant amenity spaces, such as social gathering spaces, private gathering spaces, a dining room, and a bistro style grab and go. This collaborative project with Ryan Companies offers high quality senior housing to the Saint Cloud community.
The Alton Memory Care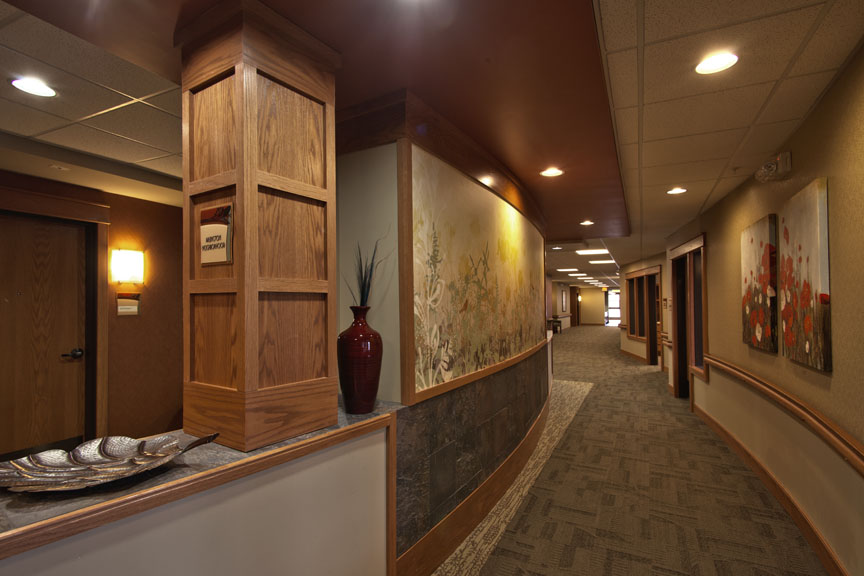 Located on the third floor of The Alton retirement and assisted living facility in St. Paul, this innovative memory care environment was built two years after the original building was completed. Construction included no structural changes and no disruptions to the lower levels of the building. Designed to provide a range of support for residents with significant memory loss, the units and public spaces provide clear wayfinding and a strong sense of place to differentiate them from other areas in the building. The addition allows residents of this StuartCo residence to age in place as their needs change.
You might also like
Spotlight on Interior Design in Affordable Housing

https://urban-works.com/wp-content/uploads/2022/03/Interior-Design-Affordable-Housing-Banner.png

6226

3350

UrbanWorks Architecture

UrbanWorks Architecture

https://urban-works.com/wp-content/uploads/2022/03/Interior-Design-Affordable-Housing-Banner.png