$50 million apartment building to go up in Midway area of St. Paul
https://urban-works.com/wp-content/uploads/2021/01/web2.png
1436
722
UrbanWorks Architecture
UrbanWorks Architecture
https://urban-works.com/wp-content/uploads/2021/01/web2.png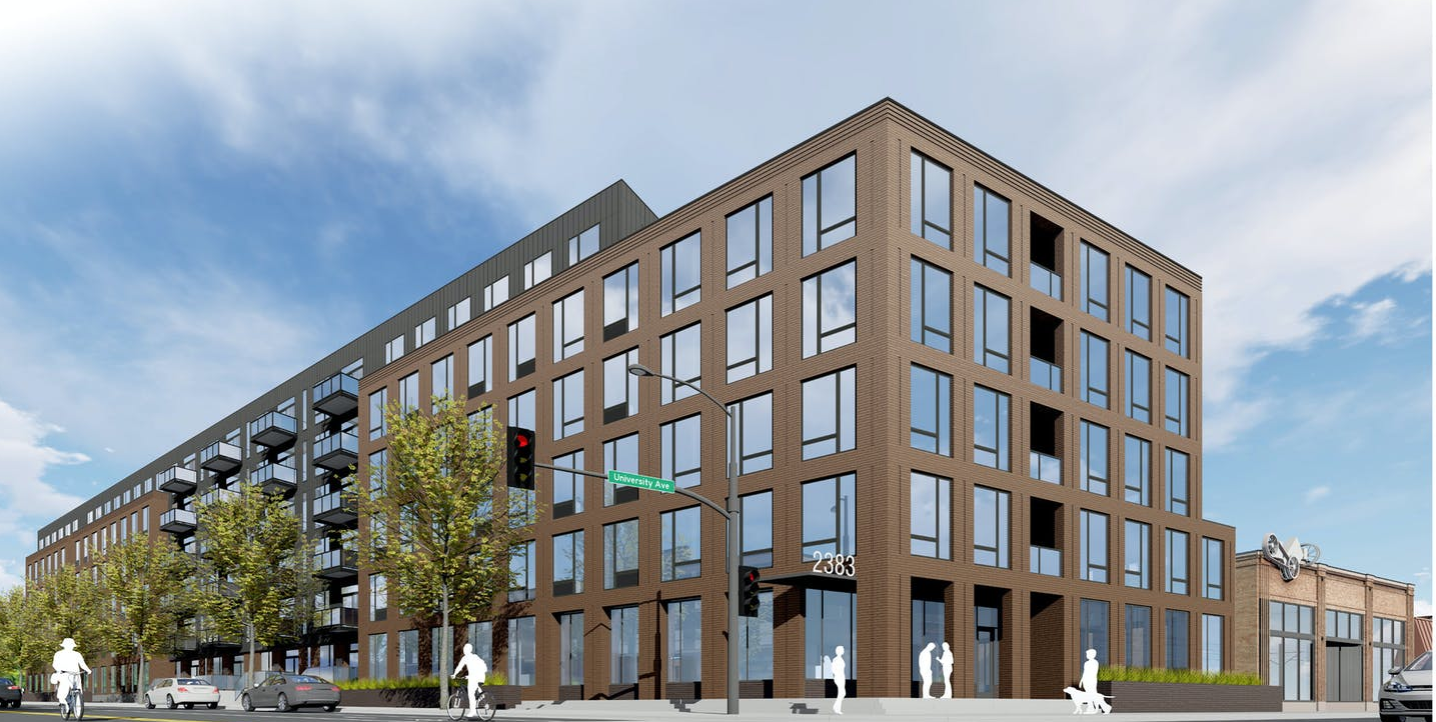 $50 million apartment building to go up in Midway area of St. Paul
via Star Tribune
Kraus-Anderson is set to bulldoze a shut U.S. Bank branch next week to make way for a nearly $50 million apartment building along the Green line in St. Paul, company officials announced Thursday.
The new market-rate project will have 220 units one block from a Green Line rail stop. The apartment building is only the second Kraus-Anderson has attempted in the city of St. Paul. The company is better known for its K-12 school building and office projects.
Demolition of the former U.S. Bank building is expected to begin Tuesday. The branch has been shuttered for about a year.
Construction is expected to be completed by summer 2022. It will rise near the corner of University Avenue and Raymond Ave. in St. Paul's St. Anthony Park neighborhood.
You might also like
New George Floyd Square, Trellis plans to convert church into affordable housing

https://urban-works.com/wp-content/uploads/2022/07/churchconversion_660xx1325-745-0-14.jpg

660

371

UrbanWorks Architecture

UrbanWorks Architecture

https://urban-works.com/wp-content/uploads/2022/07/churchconversion_660xx1325-745-0-14.jpg