Funding boosts Highland housing
https://urban-works.com/wp-content/uploads/2020/12/web1.png
922
489
UrbanWorks Architecture
UrbanWorks Architecture
https://urban-works.com/wp-content/uploads/2020/12/web1.png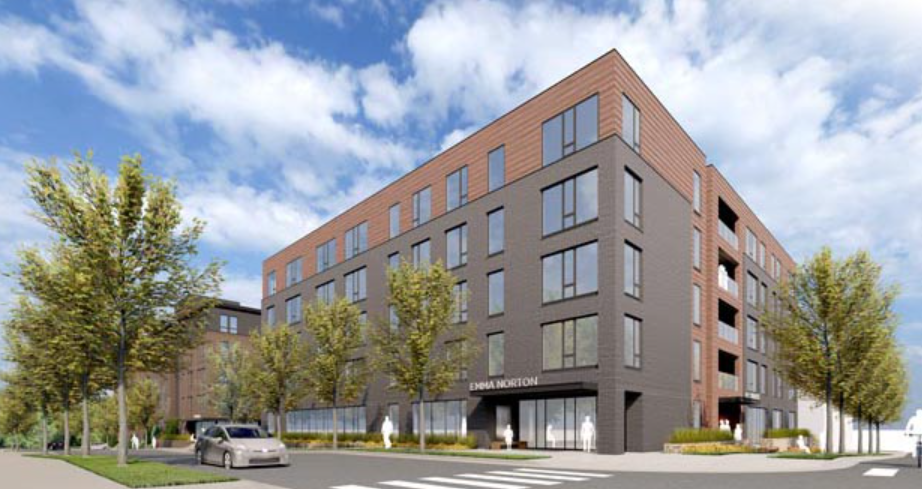 Funding boosts Highland housing
via Finance and Commerce
With major funding in hand, a project that will provide housing and support services for people in need is teed up for a possible 2021 construction start at the Highland Bridge redevelopment site in St. Paul.
Emma Norton, a nonprofit provider of housing and support services for women and families who have been homeless, is nearing construction thanks to an $18 million funding allocation announced last week by the Minnesota Housing Finance Agency.
The project will create 60 homes for women and children and office space for Emma Norton, said Tonya Brownlow, the organization's executive director. At present, Emma Norton operates a 50-unit building near downtown St. Paul and a townhome site in Maplewood.
"The great thing is, it will allow us to expand [from 50 to 60 units] and it will be their own apartment versus what we have now, which is shared rooms," said Brownlow, whose organization is partnering on the project with Project for Pride in Living.
You might also like
New George Floyd Square, Trellis plans to convert church into affordable housing

https://urban-works.com/wp-content/uploads/2022/07/churchconversion_660xx1325-745-0-14.jpg

660

371

UrbanWorks Architecture

UrbanWorks Architecture

https://urban-works.com/wp-content/uploads/2022/07/churchconversion_660xx1325-745-0-14.jpg