New affordable homes under construction in Edina
https://urban-works.com/wp-content/uploads/2021/01/190327-Aeon-4100-Edina-Exterior-Rendering-2048x1152-1.jpg
2048
1152
UrbanWorks Architecture
UrbanWorks Architecture
https://urban-works.com/wp-content/uploads/2021/01/190327-Aeon-4100-Edina-Exterior-Rendering-2048x1152-1.jpg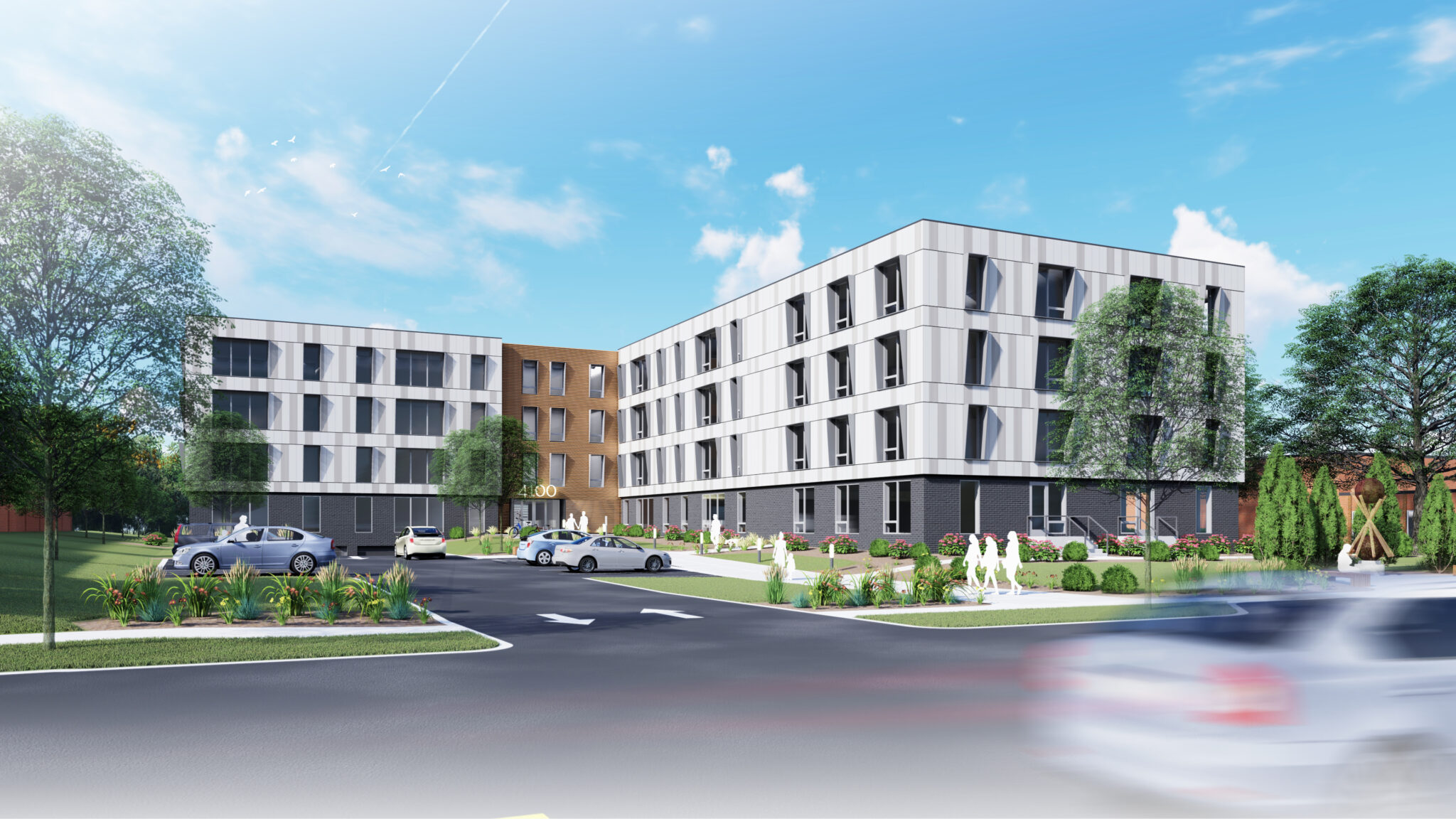 New affordable homes under construction in Edina
via Aeon
Today Aeon, a nonprofit developer, owner and manager of affordable homes, announced construction will begin next week on 70 new affordable homes in Edina. The property's name, The Sound on 76th, pays homage to its history as the former site of Flyte Time Studios.  
 
The new building will offer much-needed affordable homes in the heart of Edina, one block off France Avenue near Southdale Center. The property will be close to schools, jobs, parks and public transportation. Amenities at the property will include an outdoor play area and green space, fitness center, community room, and homework room with computers.  
 
The majority of the homes will be two- and three-bedroom. Eight homes will be designated for people leaving homelessness, and affordable at or below 30 percent of the area median income (AMI). Half of the homes will be affordable at or below 50 percent AMI, with the remainder affordable at or below 60 percent AMI. 
You might also like
New George Floyd Square, Trellis plans to convert church into affordable housing

https://urban-works.com/wp-content/uploads/2022/07/churchconversion_660xx1325-745-0-14.jpg

660

371

UrbanWorks Architecture

UrbanWorks Architecture

https://urban-works.com/wp-content/uploads/2022/07/churchconversion_660xx1325-745-0-14.jpg