After riots, St. Paul's Midway works to turn blight to bright
https://urban-works.com/wp-content/uploads/2021/01/2383.jpg
788
495
UrbanWorks Architecture
UrbanWorks Architecture
https://urban-works.com/wp-content/uploads/2021/01/2383.jpg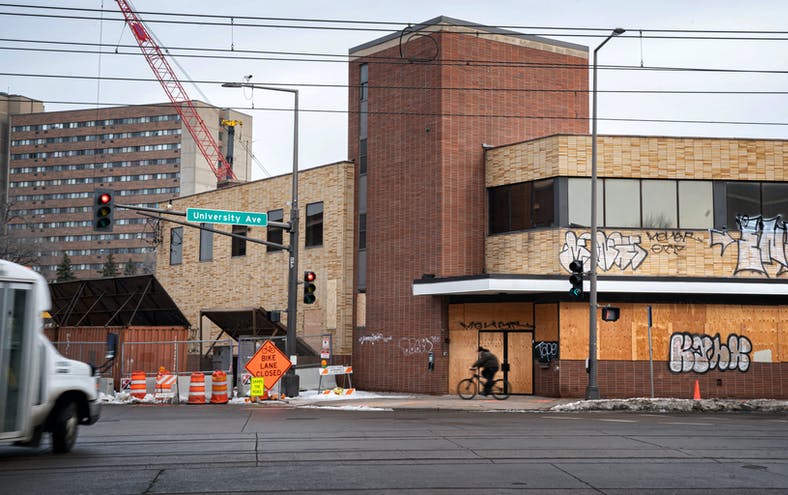 After riots, St. Paul's Midway works to turn blight to bright
via Star Tribune
A 4-mile stretch of University Avenue in St. Paul has a slate of housing and retail projects aimed at recovery. 
More housing is coming. Friday, a wrecking ball readied to topple the vandalized former U.S. Bank branch that Kraus-Anderson bought at University and Raymond.
The $64 million effort is KA's latest on University. In March 2019, it paid $31 million for the Midway Marketplace by Hamline Avenue that includes the riot-damaged but restored Cub Foods, TJ Max, Dollar Tree, plus the nearby LA Fitness and shuttered Walmart.
You might also like
New George Floyd Square, Trellis plans to convert church into affordable housing

https://urban-works.com/wp-content/uploads/2022/07/churchconversion_660xx1325-745-0-14.jpg

660

371

UrbanWorks Architecture

UrbanWorks Architecture

https://urban-works.com/wp-content/uploads/2022/07/churchconversion_660xx1325-745-0-14.jpg