$11.2 million Minneapolis project to help house homeless
https://urban-works.com/wp-content/uploads/2020/03/park7.png
1271
668
UrbanWorks Architecture
UrbanWorks Architecture
https://urban-works.com/wp-content/uploads/2020/03/park7.png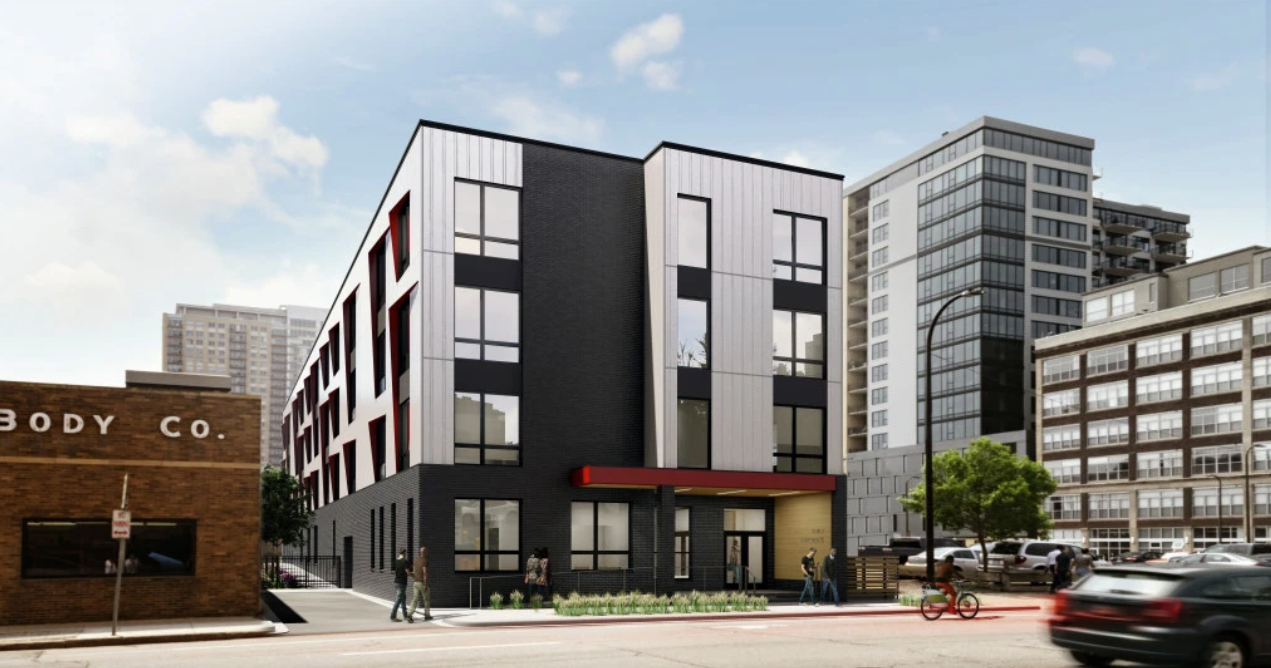 $11.2 million Minneapolis project to help house homeless
via Twin Cities Pioneer Press
Work has begun on a downtown Minneapolis complex designed to put people who are homeless into affordable apartments.
A ceremony to celebrate the construction of Park7, which includes 61-unit studio apartments, is planned for Tuesday afternoon. The $11.2 million project in the 600 block of Seventh Street downtown is expected to be completed by summer 2020.
"We wanted to continue to grow our ability to house people that are experiencing homelessness," House of Charity CEO Deb Moses said. Her nonprofit is leading the project in partnership with Community Housing Development Corp. and architect UrbanWorks.
You might also like
New George Floyd Square, Trellis plans to convert church into affordable housing

https://urban-works.com/wp-content/uploads/2022/07/churchconversion_660xx1325-745-0-14.jpg

660

371

UrbanWorks Architecture

UrbanWorks Architecture

https://urban-works.com/wp-content/uploads/2022/07/churchconversion_660xx1325-745-0-14.jpg