Schafer Richardson to break ground on apartments overlooking the Mississippi River in St. Paul
https://urban-works.com/wp-content/uploads/2017/12/161202-SR-Brodd-Exchange-St-View-from-Northwest-Final.jpg
3840
2160
UrbanWorks Architecture
UrbanWorks Architecture
https://urban-works.com/wp-content/uploads/2017/12/161202-SR-Brodd-Exchange-St-View-from-Northwest-Final.jpg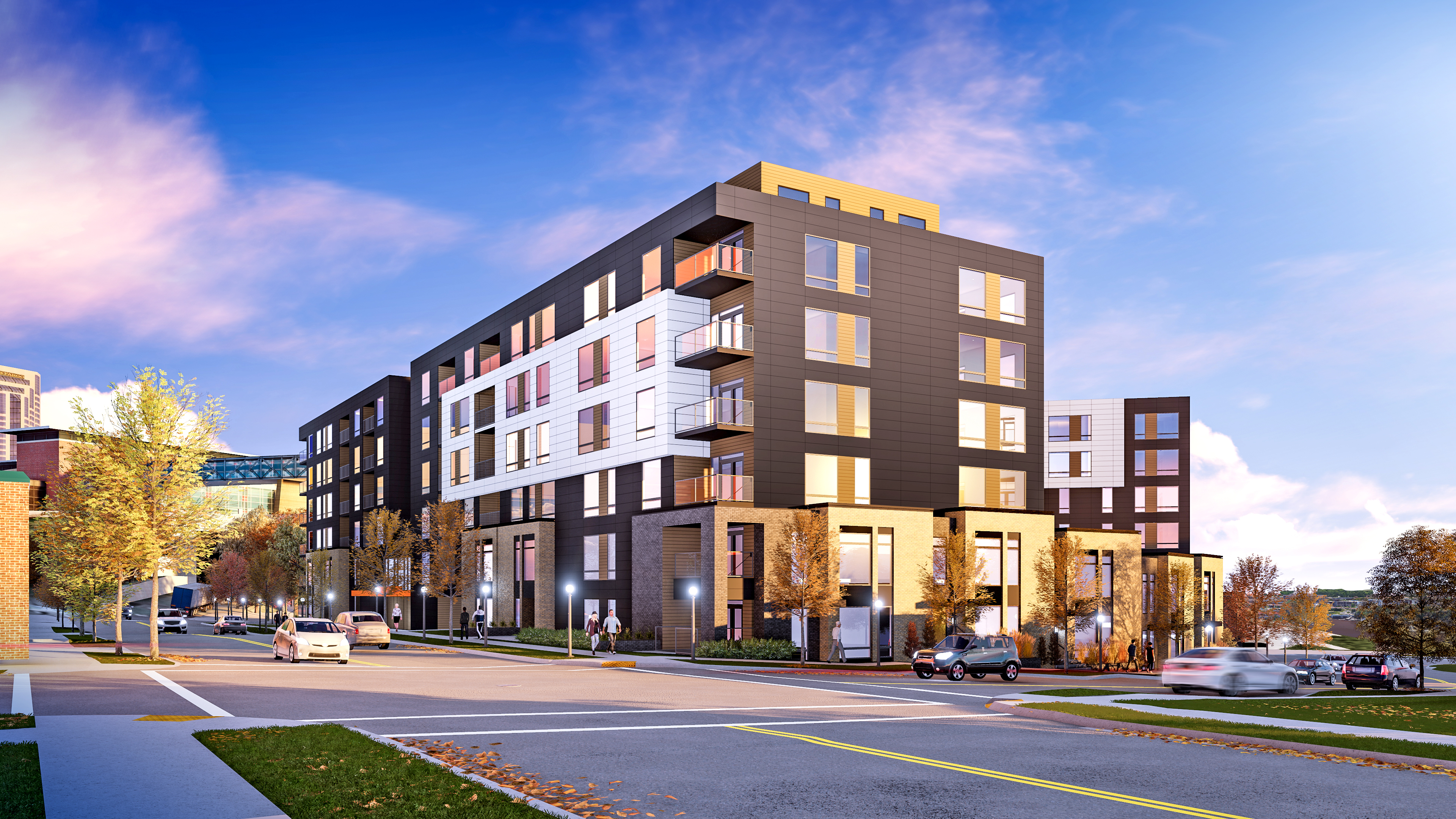 Schafer Richardson to break ground on apartments overlooking the Mississippi River in St. Paul
via Minneapolis/St. Paul Business Journal
"Schafer Richardson Inc. will begin construction in the next couple weeks on a six-story apartment building that will have a rooftop deck looking out toward the Mississippi River near downtown St. Paul.
The Minneapolis developer and its financial partner, Switzerland-based UBS, have acquired a 1.3-acre parking lot at 200 Exchange St. from the St. Paul Housing and Redevelopment Authority. The $2.96 million deal closed on Nov. 21.
Plans call for a 175-unit building with 192 parking stalls tucked under the residential floors. That parking configuration is made possible because the project is on a hillside that leads down from West Seventh Street to the Mississippi River."  Read More.