East Town project to begin in March near Vikings stadium
https://urban-works.com/wp-content/uploads/2017/11/160916-NE-Corner-Cover-Image.jpg
2998
1269
UrbanWorks Architecture
UrbanWorks Architecture
https://urban-works.com/wp-content/uploads/2017/11/160916-NE-Corner-Cover-Image.jpg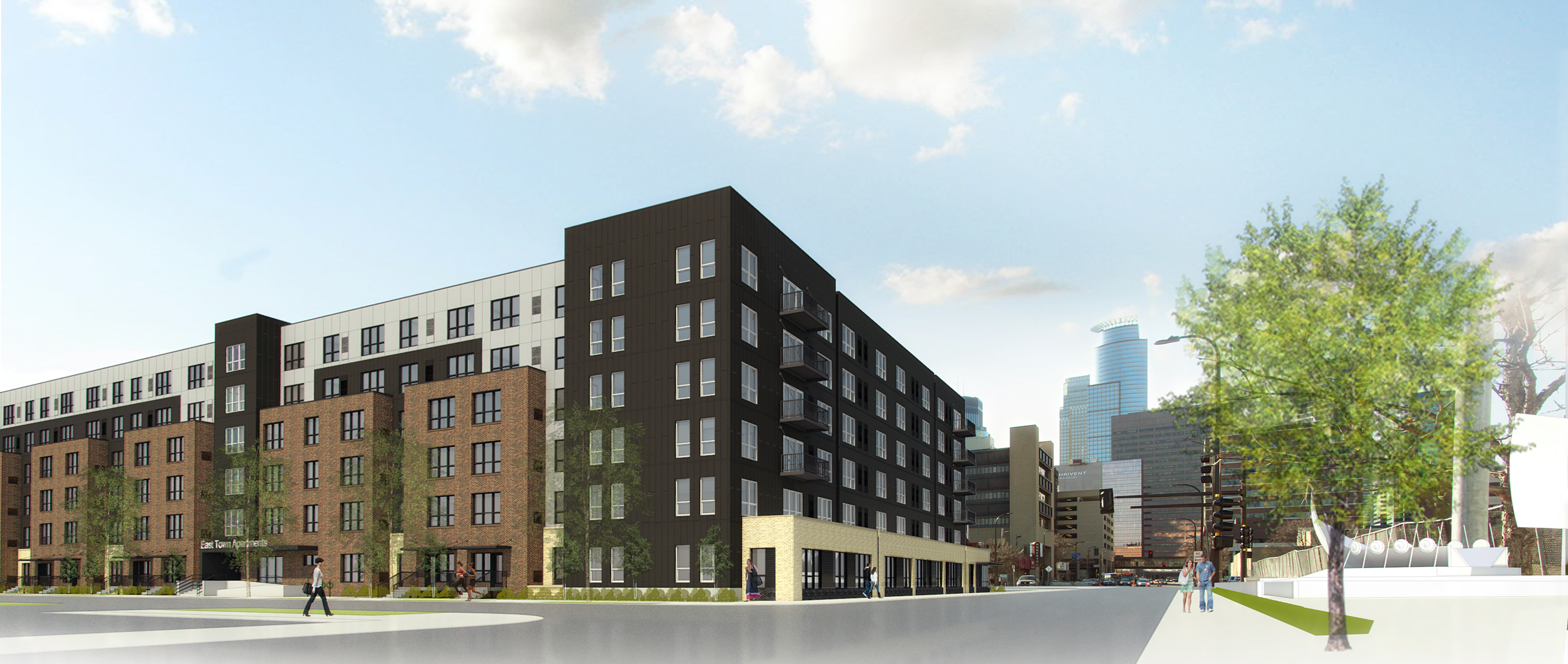 East Town project to begin in March near Vikings stadium
via Finance & Commerce
"The $37 million East Town Apartments project planned in downtown Minneapolis appears to be back on track.
The Hennepin County Board on Tuesday addressed a financing glitch by approving a one-year extension of loan documents tied to the issuance of up to $20 million in tax-exempt multifamily housing revenue bonds for the 169-unit workforce housing project.
The board action allows the development team, led by the Community Housing Development Corp. and Ryan Cos. US Inc., to begin moving dirt and asphalt in March." Read More.