Beacon Outreach Helps Homeless Youth
https://urban-works.com/wp-content/uploads/2017/12/Emily-J.-Davis_66West.png
629
390
UrbanWorks Architecture
UrbanWorks Architecture
https://urban-works.com/wp-content/uploads/2017/12/Emily-J.-Davis_66West.png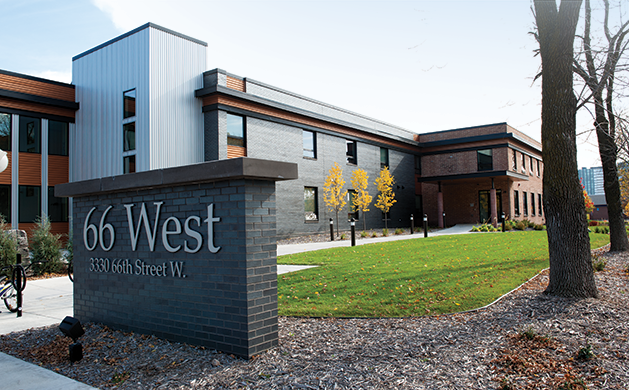 Beacon Outreach Helps Homeless Youth
via Edina Magazine
"Beacon is a collaborative organization of Twin Cities congregations working together on issues of housing, shelter and advocacy. Founded in 1999, Beacon has been actively building or preserving affordable housing for homeless families, youth and adults. Beacon has created almost 500 homes for about 800 people across the metro area. Its most recent project is 66 West in Edina.
The Edina project offers 39 studio apartments for southwest suburban youth and young adults who have experienced homelessness. In some ways, the building operates like any other apartment building. Residents are responsible for their homes and encouraged to learn the accompanying life skills. But there are also support services available. There are five fulltime staff members on site who can provide advice and direction and who also organize community activities.
Social workers and other service providers working in the area estimate there are between 200 and 300 youth who are homeless or at risk in the southwestern suburbs. Before 66 West opened its doors, there was little or no supportive housing in the area."  Read More.