360-stall parking ramp planned for North Loop of Minneapolis
https://urban-works.com/wp-content/uploads/2017/08/170803-North-Loop-Parking-Exterior-Render.jpg
4800
2400
UrbanWorks Architecture
UrbanWorks Architecture
https://urban-works.com/wp-content/uploads/2017/08/170803-North-Loop-Parking-Exterior-Render.jpg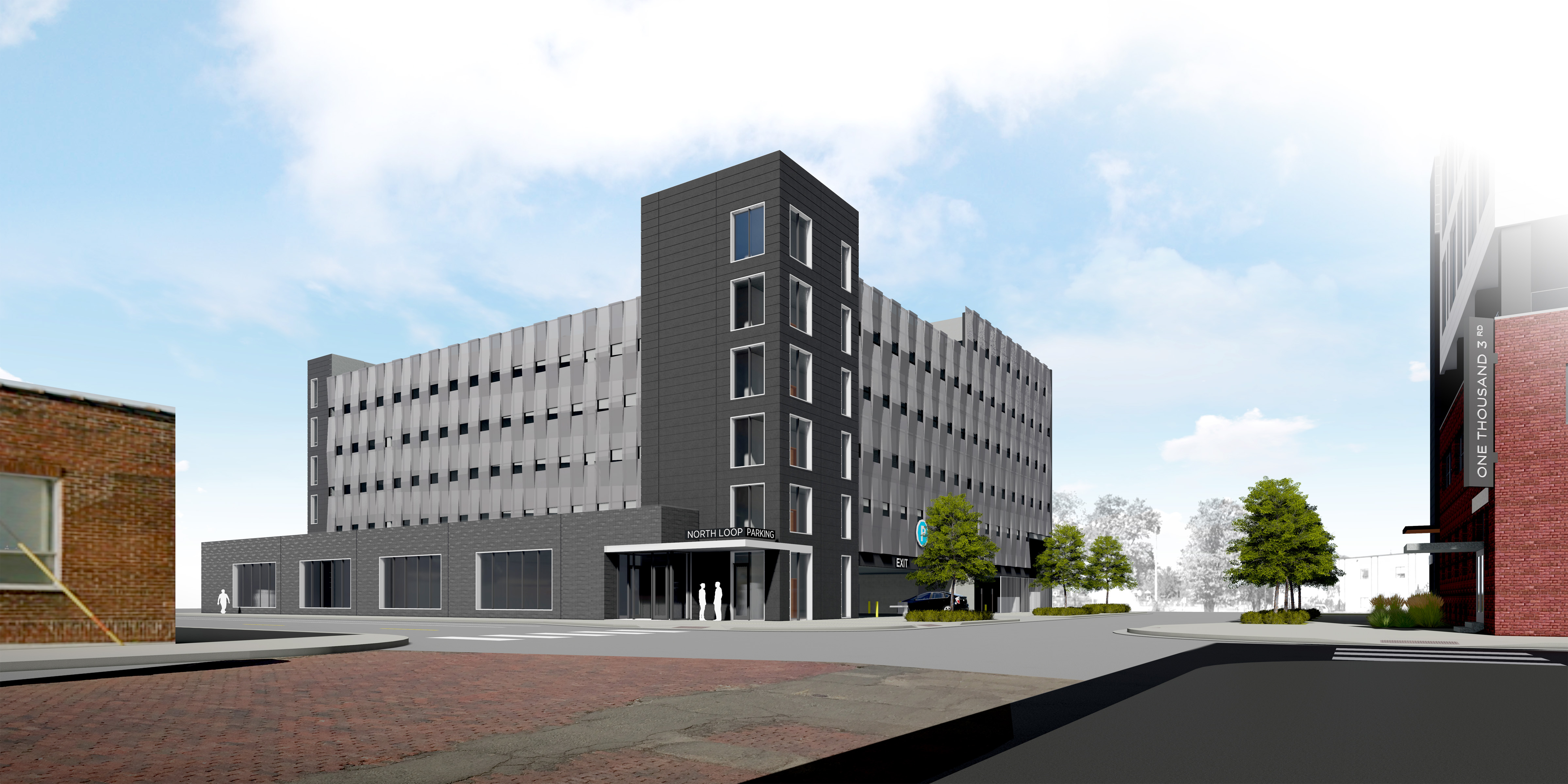 360-stall parking ramp planned for North Loop of Minneapolis
via Star Tribune
"A developer won approval to build a six-level, 360-stall parking ramp in the North Loop, one of the largest parking structures to be proposed recently for the neighborhood.
Earlier this week, the Minneapolis Planning Commission approved plans for a new parking facility on a surface lot on N. 3rd Street and 10th Avenue N.
Schafer Richardson, which proposed the plans, is also redeveloping the Zuccaro's Produce building across the street into an office building. The ramp would serve the office users at Zuccaro's as well as other nearby office tenants.
'For us, it's looking ahead to the future in addition to dealing with the demand and the constraints that are being seen in the neighborhood right now with parking,' said Maureen Michalski, director of development for Schafer Richardson." Read More
You might also like
Schafer Richardson's Viridum apartment development earns LEED Silver Certification

https://urban-works.com/wp-content/uploads/2021/11/image_from_ios-1-scaled-e1636753350787.jpg

2560

1363

UrbanWorks Architecture

UrbanWorks Architecture

https://urban-works.com/wp-content/uploads/2021/11/image_from_ios-1-scaled-e1636753350787.jpg