UrbanWorks Among the "2017 Best Places to Work"
https://urban-works.com/wp-content/uploads/2017/06/Biz-Journal-best-places-to-work-cropped-image-award-logo.jpg
583
327
UrbanWorks Architecture
UrbanWorks Architecture
https://urban-works.com/wp-content/uploads/2017/06/Biz-Journal-best-places-to-work-cropped-image-award-logo.jpg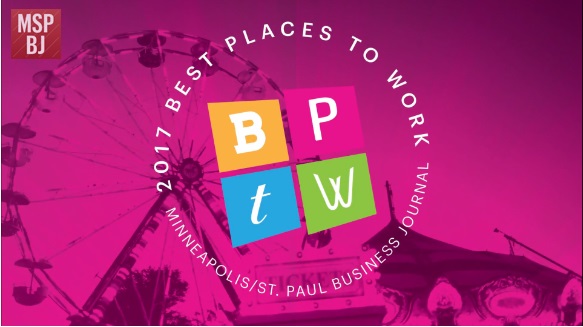 UrbanWorks Among the "2017 Best Places to Work"
via Minneapolis / St. Paul Business Journal
"The Minneapolis/St. Paul Business Journal has been honoring Minnesota-based companies for creating great work environments for nearly two decades.
Our research partner, Omaha, Neb.-based Quantum Workplace surveyed employees at participating companies…asking them to rate their employers on communication efforts, leadership and more. Companies with the highest scores from the anonymous employee surveys were then ranked in four size categories.
Our first round of 2017 honorees (in no particular order) in the Extra Small Company category (employing 10 to 24 people in Minnesota) are highlighted in this video." UrbanWorks is among the honorees.
See our honoree firm profile here!
View the complete list of winners here.
You might also like
New George Floyd Square, Trellis plans to convert church into affordable housing

https://urban-works.com/wp-content/uploads/2022/07/churchconversion_660xx1325-745-0-14.jpg

660

371

UrbanWorks Architecture

UrbanWorks Architecture

https://urban-works.com/wp-content/uploads/2022/07/churchconversion_660xx1325-745-0-14.jpg