UrbanWorks Launches New Volunteer Program – UWIN
https://urban-works.com/wp-content/uploads/2017/04/170421-Volunteer-Option-1_5.jpg
1280
853
UrbanWorks Architecture
UrbanWorks Architecture
https://urban-works.com/wp-content/uploads/2017/04/170421-Volunteer-Option-1_5.jpg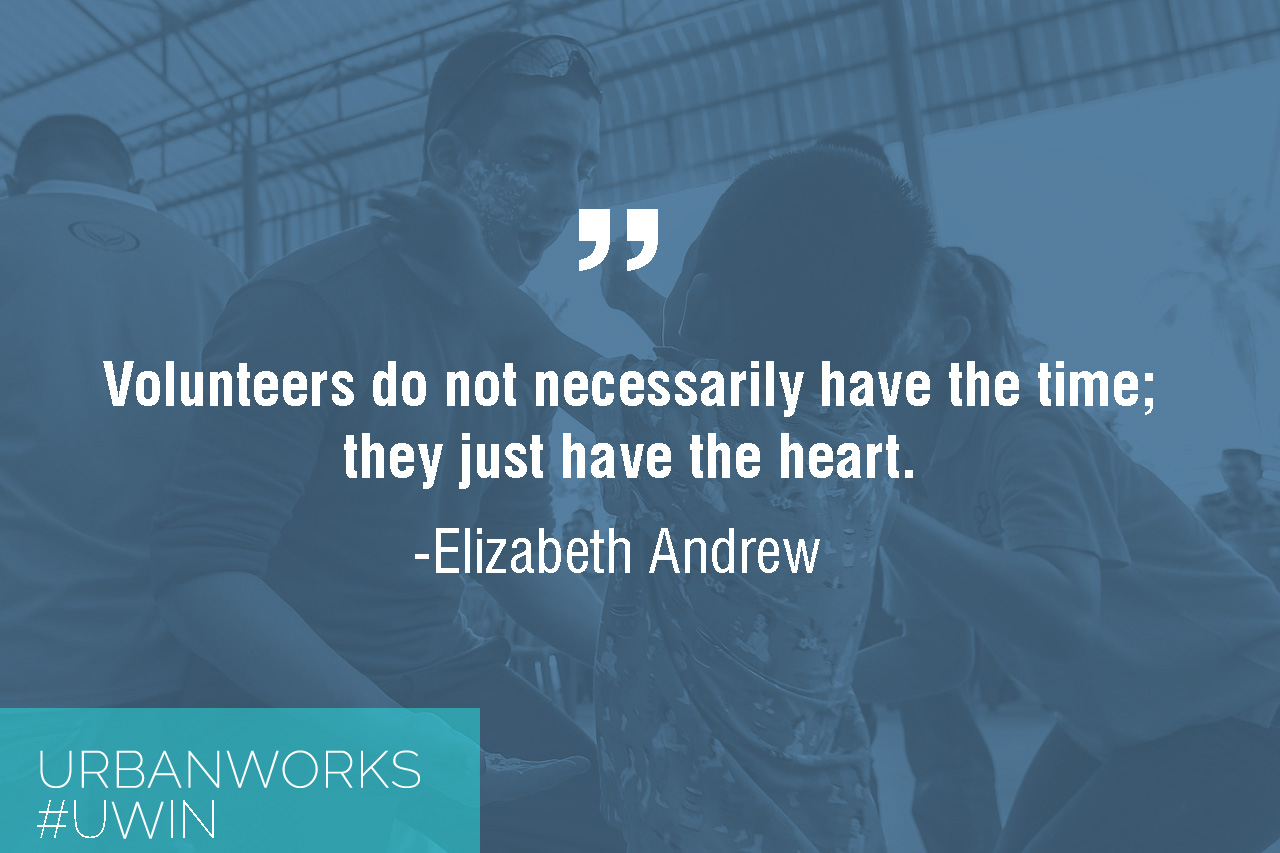 UrbanWorks Launches New Volunteer Program – UWIN
As National Volunteer Week celebrates and inspires volunteers, UrbanWorks thinks there is no better time to renew our commitment to our communities, as well as our employees (UrbanWorkers), by launching our new volunteer program – UWIN (UrbanWorkers Investing in those in Need).
One of UrbanWorks' core values is to not just work in communities, but to serve them. Since our inception we have connected with communities through sponsorships, fundraising efforts and events, educational and outreach opportunities, and seeking opportunities to work on projects that serve populations in need – such as providing supportive housing for those in transition, suffering from mental illness, or who have experienced homelessness. We believe that making our communities better and igniting change goes beyond improving neighborhoods through great design.
Giving back and connecting with communities is a fundamental part of who we are – both as a firm and as individuals.
A recent poll revealed that nearly 70% of our staff volunteer on a regular basis – on their own time. To better support and live our values, as a firm and as individuals, we have developed a formal program – UWIN (UrbanWorkers Investing in those in Need) – that supports both the firm and our staff members in serving the community.
"Volunteers do not necessarily have the time; they just have the heart."
– Elizabeth Andrew
UrbanWorks and UrbanWorkers have the heart – and we're making sure that they also have the time.
UWIN (UrbanWorkers Investing in those in Need)
UrbanWorks' UWIN program is a commitment to our expanding our corporate volunteer efforts as well as giving staff paid time off to volunteer with charities and causes that are close to their hearts.
Why are we doing it? Because we can make a difference. Because it allows us to turn our passion into meaningful change. Because volunteerism breaks down barriers and brings people together. Because together we can solve problems and build stronger, more vibrant communities – one person, one effort, and one community at a time. Because together WE ALL WIN.
UrbanWorks is very proud to be an organization of people who believe in giving back. We're thrilled to begin the UWIN program so we can further connect with – and make a difference in – our communities.
You might also like
New George Floyd Square, Trellis plans to convert church into affordable housing

https://urban-works.com/wp-content/uploads/2022/07/churchconversion_660xx1325-745-0-14.jpg

660

371

UrbanWorks Architecture

UrbanWorks Architecture

https://urban-works.com/wp-content/uploads/2022/07/churchconversion_660xx1325-745-0-14.jpg