A New Bike Room for UrbanWorks
https://urban-works.com/wp-content/uploads/2017/02/Bike-Room-Images1.jpg
1260
629
UrbanWorks Architecture
UrbanWorks Architecture
https://urban-works.com/wp-content/uploads/2017/02/Bike-Room-Images1.jpg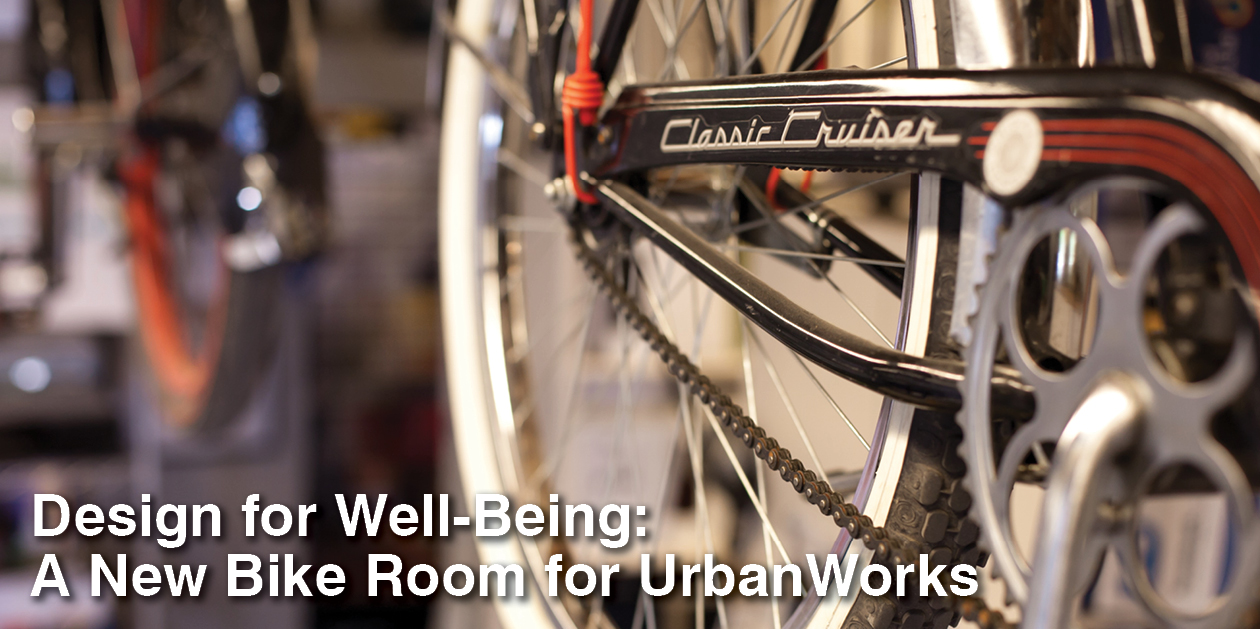 A New Bike Room for UrbanWorks
This is Minneapolis.  Our city loves bikes; our staff loves bikes. Fitness-conscious, carbon neutral, congestion-reducing bikes. Over the last year, we were thrilled to see the growing numbers of bike commuters rolling into the office. However, this good thing left us with a problem: where do we put all the bikes? To keep the bikes safe, they are allowed in the office, but bikes are big, they're dirty, and, if left to their own devices, they can quickly take over our precious office space.
To support the efforts of staff to bike to work for their well-being, UrbanWorks decided to build-out a larger bike storage area. UrbanVerker, Devon Lundy, developed a simple plan to use our back-of-house space more efficiently and neatly, while celebrating our growing bike culture.  Using an innovative storage system from local manufacturer, Dero, the new bike room is designed to house up to 10 bikes, surrounded by a bike-themed enclosure and accent lighting.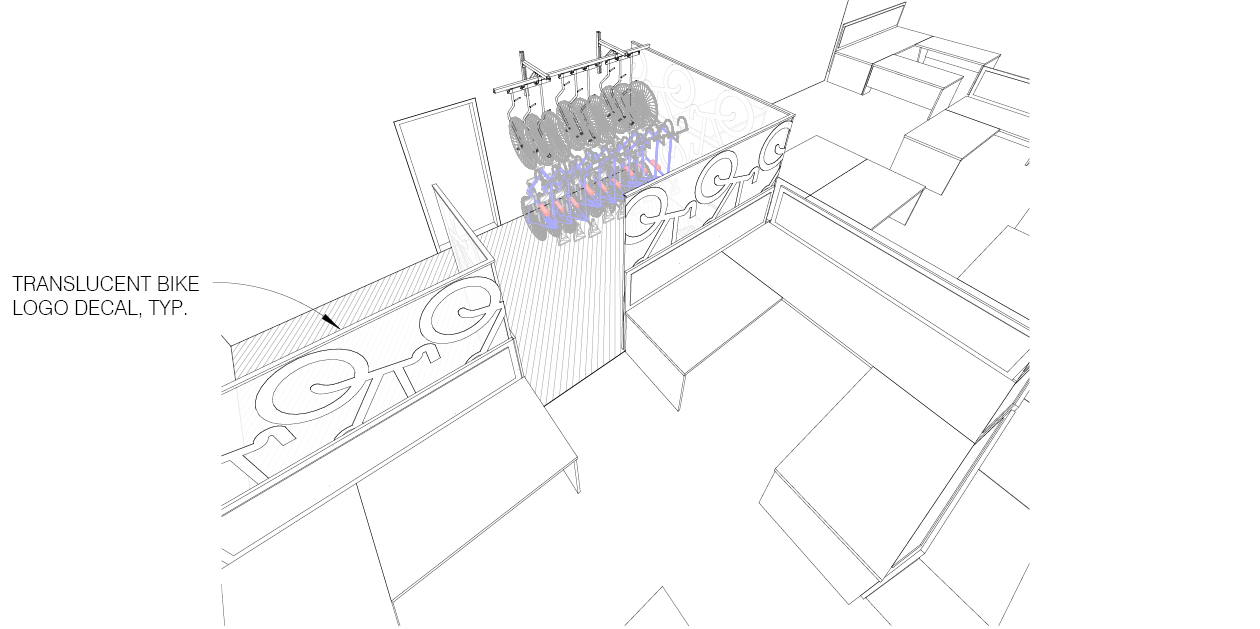 Construction was completed in May, just in time for the influx of the summer bikers.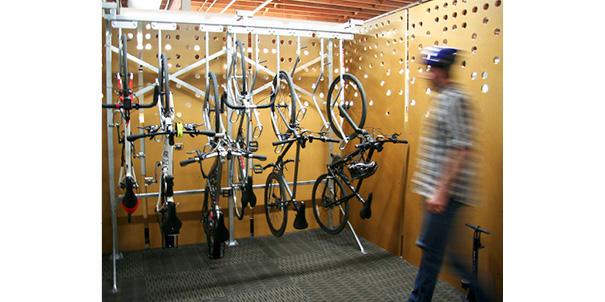 Devon Lundy is an Architect with UrbanWorks Architecture. He strives to design buildings that not only answer the immediate design problem, but make a statement about who we are now. A critical thinker and the first one to ask a question, Devon is fascinated by the web of circumstances, precedents and decisions that have brought us to our present built environment, and that continues to thread through our designs moving into the future.