Major change at UrbanWorks Architecture: Bly moves on and Elkins plans expansion
https://urban-works.com/wp-content/uploads/2017/03/170316-StarTribune-Noah-and-Tod.jpg
1633
1333
UrbanWorks Architecture
UrbanWorks Architecture
https://urban-works.com/wp-content/uploads/2017/03/170316-StarTribune-Noah-and-Tod.jpg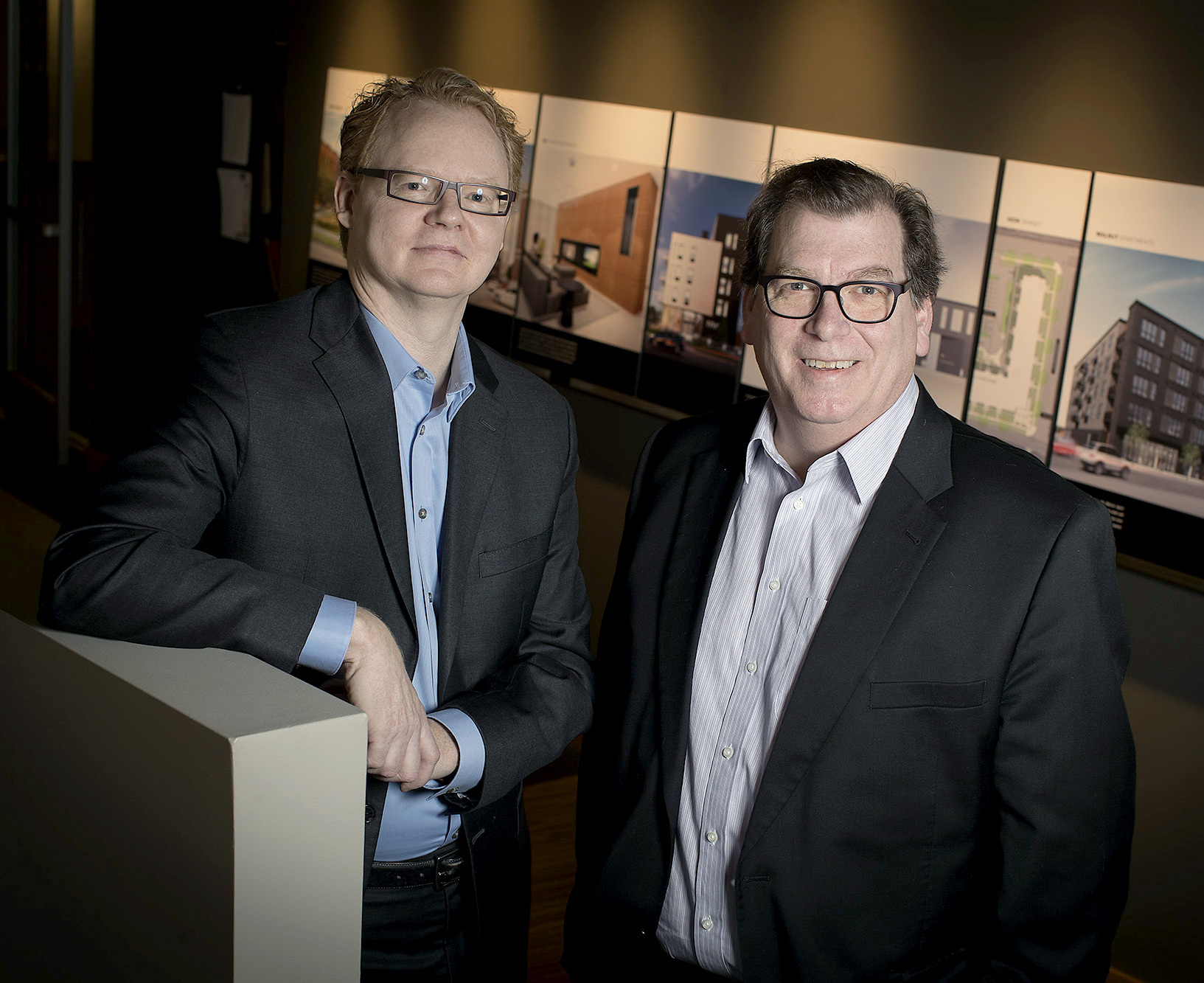 Major change at UrbanWorks Architecture: Bly moves on and Elkins plans expansion
via Star Tribune
"Tod Elkins and Noah Bly have left their mark on the Twin Cities with distinct residential and mixed-use designs that emerged over the past 12 years from their small-but-influential firm UrbanWorks Architecture.
Now their relationship is changing.
Bly is selling his stake in the firm and leaving to pursue his own future as a developer. Elkins will
become 100% owner and expand UrbanWorks into other Midwestern cities as it charts a course for
its busiest year yet.
And while it may be the end of an era for the firm itself, Elkins and Bly said it won't spell the finish
for the pair's efforts to produce memorable buildings together.
'The market's timing's right for Noah to do what I think what his first love is, which is developing buildings,' Elkins said. 'And at the same time, I get to keep doing what I love to do, which is the architecture part of it. And we'll still be working together on the same kind of quality projects as client and architect.'
'We've had vision statements and mission statements over our time at UrbanWorks, and one of them has been to make the world a better place through architecture, added Bly. 'And for me going forward as a developer, that's going to remain the same, and maintaining my relationship with the firm as a client will be a big part of that.'" Read More
You might also like
New George Floyd Square, Trellis plans to convert church into affordable housing

https://urban-works.com/wp-content/uploads/2022/07/churchconversion_660xx1325-745-0-14.jpg

660

371

UrbanWorks Architecture

UrbanWorks Architecture

https://urban-works.com/wp-content/uploads/2022/07/churchconversion_660xx1325-745-0-14.jpg