Senior Living: Three Questions with Ashlyn Grynol, Assoc. AIA, LEED AP
https://urban-works.com/wp-content/uploads/2017/02/Senior-Living_1.jpg
605
302
UrbanWorks Architecture
UrbanWorks Architecture
https://urban-works.com/wp-content/uploads/2017/02/Senior-Living_1.jpg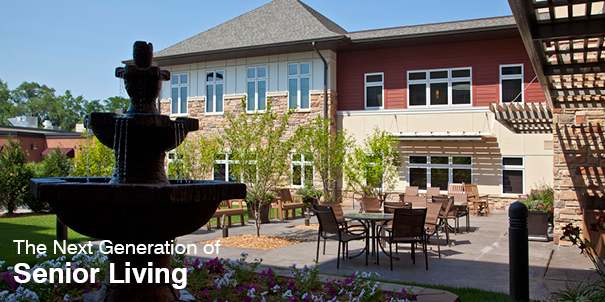 Senior Living: Three Questions with Ashlyn Grynol, Assoc. AIA, LEED AP
Ashlyn Grynol leads the senior housing studio at UrbanWorks.  With an enthusiastic approach and an underlying belief that design can better the lives of our seniors, she translates the varied needs of senior housing into functional and beautiful design solutions. Ashlyn is an active member of Leading Age Minnesota and the Urban Land Institute.
How have senior living projects evolved over the last five years?
There's been a continued departure from the nursing homes and institutions of our grandparents.  Now the focus is listening to what the consumer wants, and also what the adult children want. So the answer to the question of "what do seniors want?" is not solely specific to seniors.  My grandmother and I have the same desires.  We all want to live in beautiful environments that are a reflection of us and encourage active, engaged, meaningful lives.  As a result, we will continue to see a closer alignment of amenities and aesthetics of luxury, market-rate communities and senior housing.
What is the biggest future trend you see for the design and planning of senior living?
The next evolution in senior environments is designing places to allow residents and their families to make the absolute most of their lives through opportunities to age well.
Three key areas that have the most impact on well-being for senior living include:
Focusing on fitness and wellness. There is not a single diagnosis or prognosis known that cannot be bettered or delayed with physical activity and healthy living.
Making connections. Connections to the surrounding community, nature and other individuals are essential for well-being. Technology can enhance residents' connections by giving them and their families more ways to reach out through social media and video calls.
Implementing flexible buildings and units. The ability to age-in-place alleviates the anxiety and confusion moving creates. Keys to flexibility are bathrooms with plenty of room to maneuver, unit hardware that is easily operable, and fixtures with adjustable/accessible functions.
In addition to these trends, UrbanWorks' Architecture of Well-Being outlines research-based design elements impacting user health and well-being in the built environment.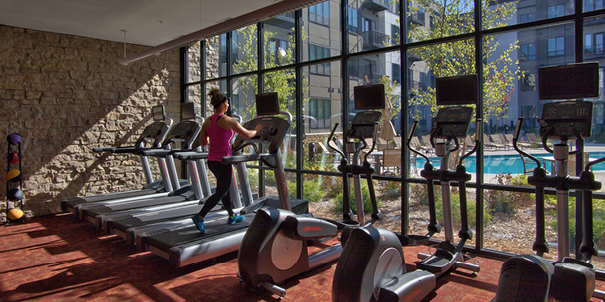 What is one design strategy senior living communities can implement to help to reposition themselves in the market?
Differentiation is key in this current market.  Facilities must offer something unique – location, theme, intergenerational component, eco-friendly, etc.  Each of those differentiators can be incredibly important; furthermore, it is absolutely critical to spare no expense when it comes to technology.
Build flexible, universally designed environments to support the highest speeds and capacities – for technology that doesn't exist yet.  Each generation is the most "wired" yet and with healthcare ever-changing, electronic records and wellness technologies, such as sensors, will be utilized as never before.  Families will want to remotely access live information to find out:  When did grandma last eat? What time is physical therapy?  How long did she use the treadmill?  Staying connected is an integral part of family, community, and well-being – and technology will only continue to facilitate relationships.