The Well-Being Framework: Three Questions with Tim Bicknell, AIA, LEED AP BD+C
https://urban-works.com/wp-content/uploads/2017/02/Well-Being-Images.jpg
605
302
UrbanWorks Architecture
UrbanWorks Architecture
https://urban-works.com/wp-content/uploads/2017/02/Well-Being-Images.jpg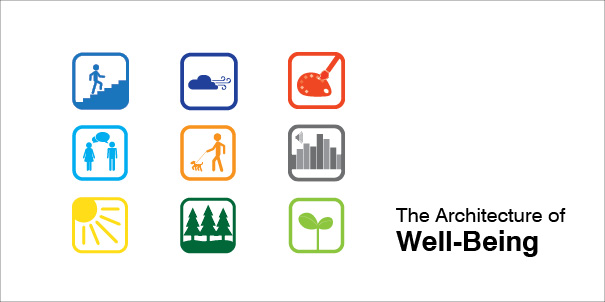 The Well-Being Framework: Three Questions with Tim Bicknell, AIA, LEED AP BD+C
Tim Bicknell is a panel presenter on "The Science of Circadian Lighting" at the inaugural WELL 2014 conference on October 20, 2014 in New Orleans.  WELL 2014 is the first annual symposium hosted by the International WELL Building Institute to support and educate design, construction and real estate professionals on the wellness movement.
What is The Well-Being Framework?
The Well-Being Framework is an evidence-based framework used to evaluate and design healthier built environments. Using a holistic and integrated approach, the framework looks at nine design elements that affect human health and well being.
The nine elements of the Well-Being Framework are: light, access to nature, integrated activity, nature-inspired design elements, intentional community, interaction with animals, sound levels, engaging art, and clean air.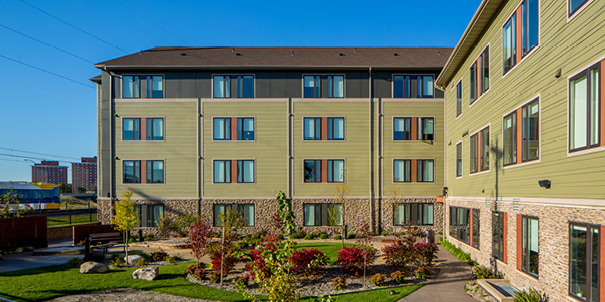 What do you see as the major advantage to implementing the framework?
Wellness, and how to integrate it into our daily lives, is an increasing area of interest and concern for our society.  One reaction to wellness is the growing movement of natural health, which includes such lifestyle choices as organic foods, yoga, and green living.  However, even with a growing awareness of wellness, we are still increasingly spending more time inside. It is important to recognize the health impacts of this shift and to develop strategies that can mitigate the effects of spending the majority of each day indoors.
The built environment affects all aspects of wellness, in some manner, and our framework is a tool to be used to shape a healthy built environment.  By using evidence-based research and by holistically implementing the framework, we design environments that foster happier, healthier and more productive occupants.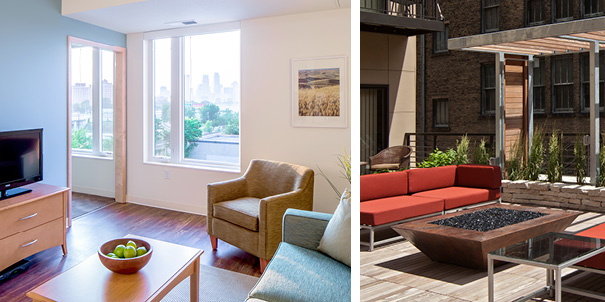 What is an example of how a client has benefited from the framework?
The framework was recently used to evaluate a senior living facility in Minnesota.  Our team conducted a thorough analysis of the existing facility. Then we analyzed the building using the nine elements of the Well-Being Framework as a guide.  Based on the analysis, we outlined cost effective opportunities for improvement.   These included a need for higher and more consistent light levels in corridors, blackout shades in bedrooms to support sleep quality, more organic and loose furniture arrangements, and skylights in spaces with no windows.  Ultimately, research suggests that by making these types of improvements to the environment, the residents will experience significant positive impacts to their health and well-being.