Kraus-Anderson projects earn awards from NAIOP
https://urban-works.com/wp-content/uploads/2020/10/200819_Chamberlain_L_005-scaled.jpg
2560
1707
UrbanWorks Architecture
UrbanWorks Architecture
https://urban-works.com/wp-content/uploads/2020/10/200819_Chamberlain_L_005-scaled.jpg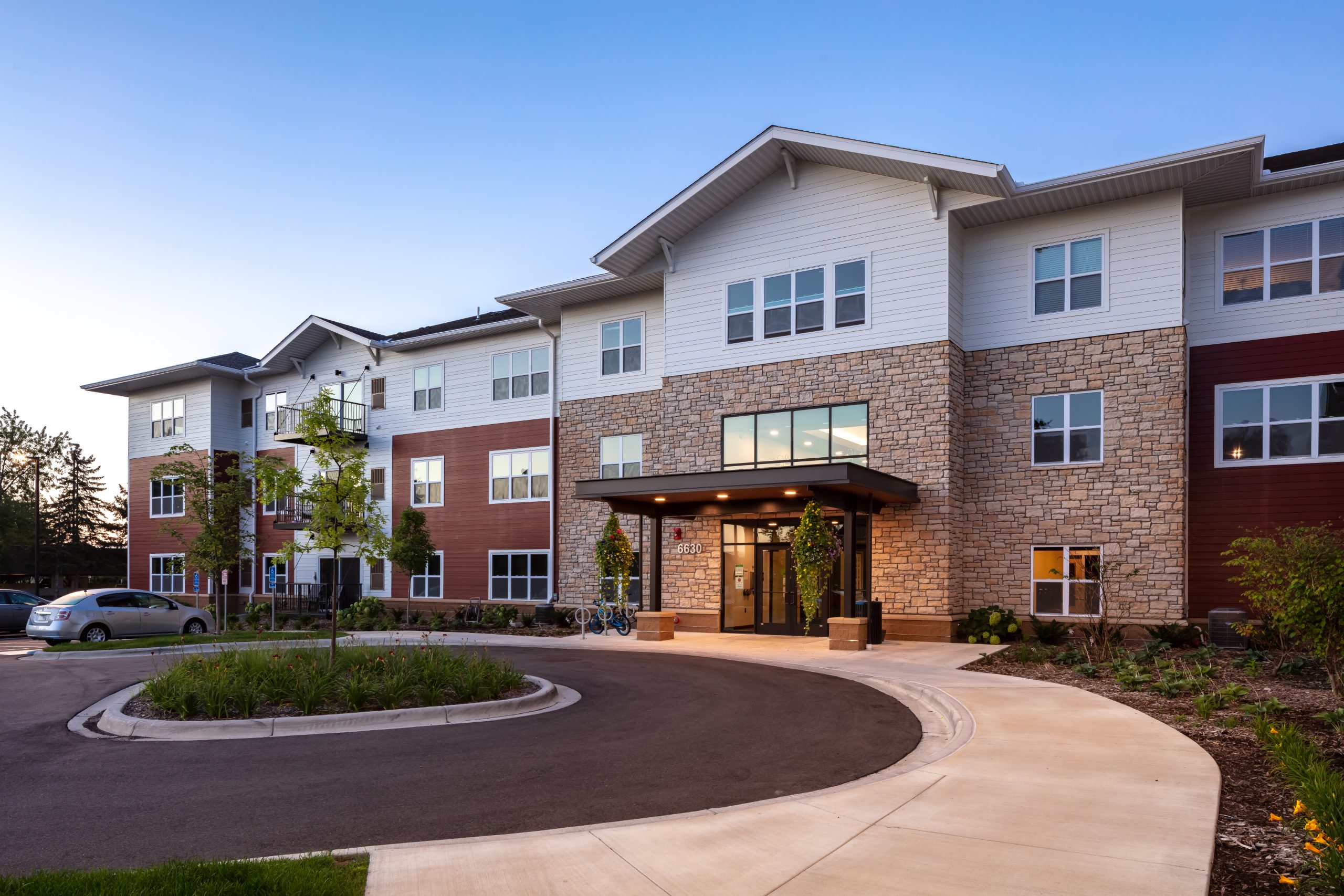 Kraus-Anderson projects earn awards from NAIOP
via Rejournals
Two high-profile Kraus-Anderson projects — the Chamberlain apartments in Richfield, Minnesota, and Cambia Hills of East Bethel, Minnesota — have received Awards of Excellence from the National Association of Industrial and Office Properties.
NAIOP's awards, which recognize projects that have demonstrated exemplary efforts, are based on a system of nominations and peer selection.
Chamberlain @ East Edge apartments – 6630 Richfield Parkway, Richfield, Minnesota
Owned by Kraus-Anderson Development and Inland Development Partners, the multi-family complex consists of 316 apartments (283 new units and 33 existing units) in six rental buildings, three new construction and three renovated buildings.
Built by Kraus-Anderson Construction and designed by UrbanWorks Architecture, the $54 million, 345,491-square-foot complex also features one level of underground parking. Amenities include a clubhouse, patios, firepit and grilling areas, outdoor pool, game room, fitness center, underground parking, bike maintenance area, dog run, pet wash and adventure playground for kids.
Of the 316 mixed-income units, 20 percent of the units are designated as affordable housing.
You might also like
New George Floyd Square, Trellis plans to convert church into affordable housing

https://urban-works.com/wp-content/uploads/2022/07/churchconversion_660xx1325-745-0-14.jpg

660

371

UrbanWorks Architecture

UrbanWorks Architecture

https://urban-works.com/wp-content/uploads/2022/07/churchconversion_660xx1325-745-0-14.jpg