Kraus-Anderson finishes Capitol-area apartment project
https://urban-works.com/wp-content/uploads/2020/10/590prk.png
708
397
UrbanWorks Architecture
UrbanWorks Architecture
https://urban-works.com/wp-content/uploads/2020/10/590prk.png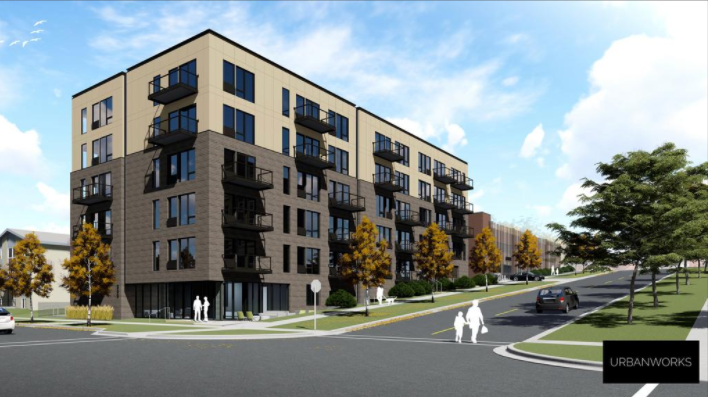 Kraus-Anderson finishes Capitol-area apartment project
via Minneapolis / St. Paul Business Journal
A 92-unit apartment building built by Kraus-Anderson Cos. near the Minnesota State Capitol will open its doors next month.
The Pioneer Press has an update on the 590 Park building, which is scheduled to open its doors next month.
The site was once a vacant office building that Kraus-Anderson demolished last year, aiming to replace it with small apartments (one-bedroom and smaller) for workers at government offices and the nearby Regions Hospital. The site is also close to the Green Line light rail. 
UrbanWorks Architecture designed the project.
You might also like
New George Floyd Square, Trellis plans to convert church into affordable housing

https://urban-works.com/wp-content/uploads/2022/07/churchconversion_660xx1325-745-0-14.jpg

660

371

UrbanWorks Architecture

UrbanWorks Architecture

https://urban-works.com/wp-content/uploads/2022/07/churchconversion_660xx1325-745-0-14.jpg