Proposal would bring 60 units of affordable housing to St. Louis Park
https://urban-works.com/wp-content/uploads/2020/06/stlouispark.png
1061
481
UrbanWorks Architecture
UrbanWorks Architecture
https://urban-works.com/wp-content/uploads/2020/06/stlouispark.png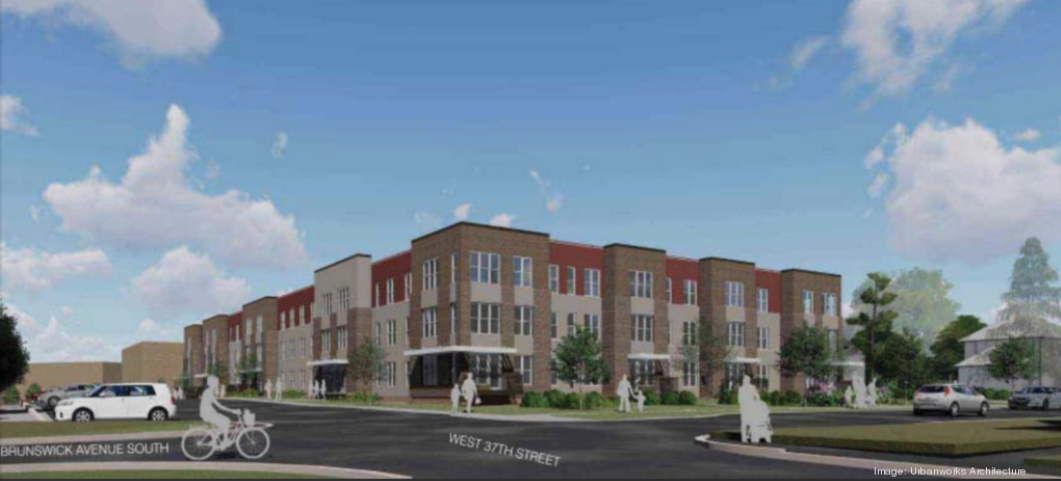 Proposal would bring 60 units of affordable housing to St. Louis Park
via Minneapolis/St. Paul Business Journal
An affordable housing project proposed near a future Green Line station is nearing St. Louis Park City Council approval.
Nonprofit affordable housing developer Project for Pride in Living received Planning Commission approvals last week for a 60-unit project with 120 beds three blocks from the Woodale Avenue Station that is under construction on the Green Line.
The site is owned by Union Congregational Church; the main church building at 3700 Alabama Ave. will remain and the apartments would be constructed on what is now a surface parking lot and a portion of the church building.
You might also like
New George Floyd Square, Trellis plans to convert church into affordable housing

https://urban-works.com/wp-content/uploads/2022/07/churchconversion_660xx1325-745-0-14.jpg

660

371

UrbanWorks Architecture

UrbanWorks Architecture

https://urban-works.com/wp-content/uploads/2022/07/churchconversion_660xx1325-745-0-14.jpg