Apartment complex in Golden Valley could become model in housing for developmentally disabled
https://urban-works.com/wp-content/uploads/2017/02/160307-Cornerstone-StarTrib.jpg
5042
2517
UrbanWorks Architecture
UrbanWorks Architecture
https://urban-works.com/wp-content/uploads/2017/02/160307-Cornerstone-StarTrib.jpg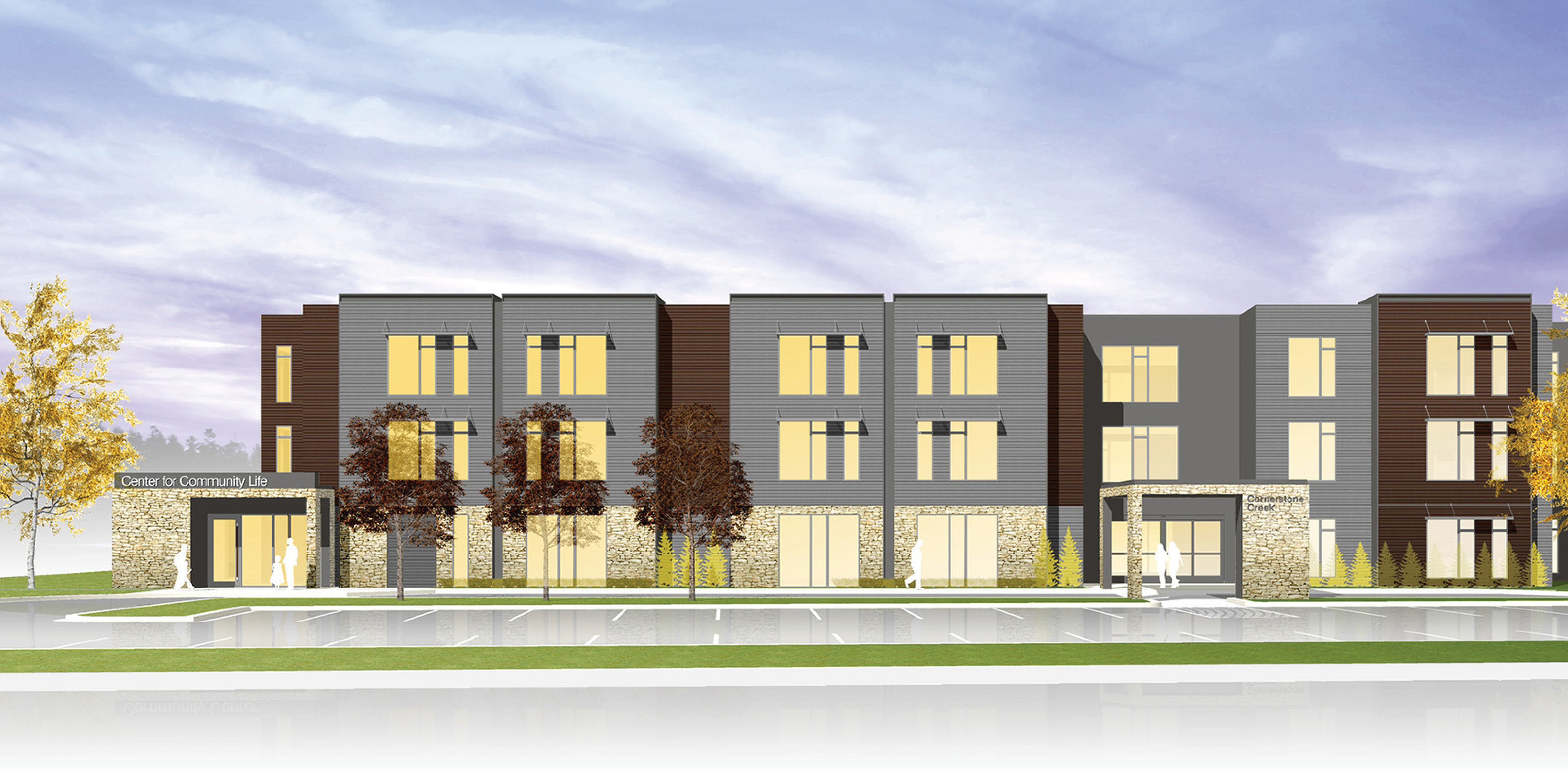 Apartment complex in Golden Valley could become model in housing for developmentally disabled
via Star Tribune
"A Twin Cities group is building a new kind of apartment for young adults who are developmentally disabled, a housing model they are touting as one that could meet a need for families with aging parental caregivers.
Since the 1970s, children and teens who are developmentally disabled have mostly lived at home with their parents or other relatives.
Now as adults, many are still living at home even as their parents grow older and less capable of providing them the help they still need. This, advocates say, is becoming a national crisis as the United States sees its first generation of people who are developmentally disabled outlive their parents — because of better health care.
In response, the group teamed with Minneapolis-based nonprofit builder Community Housing Development Corporation (CHDC) and UrbanWorks Architecture to design what they hope will be replicable prototype of a new kind of supportive housing for young adults who are developmentally disabled: Cornerstone Creek, a 45-unit, $12 million building now under construction." Read More
You might also like
New George Floyd Square, Trellis plans to convert church into affordable housing

https://urban-works.com/wp-content/uploads/2022/07/churchconversion_660xx1325-745-0-14.jpg

660

371

UrbanWorks Architecture

UrbanWorks Architecture

https://urban-works.com/wp-content/uploads/2022/07/churchconversion_660xx1325-745-0-14.jpg