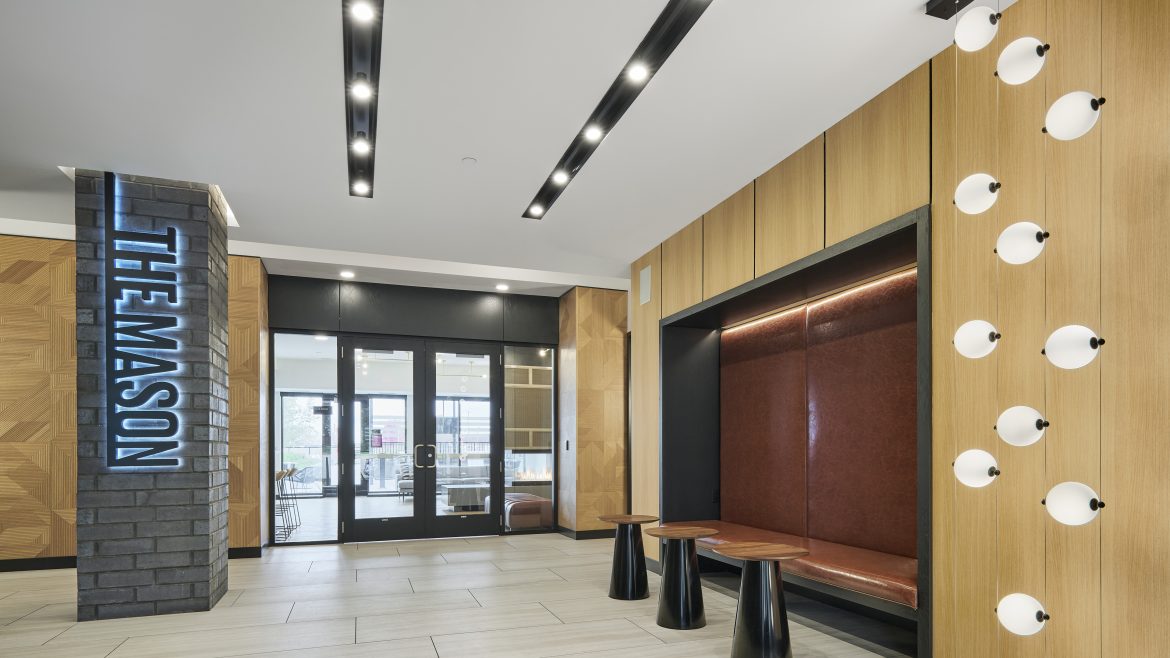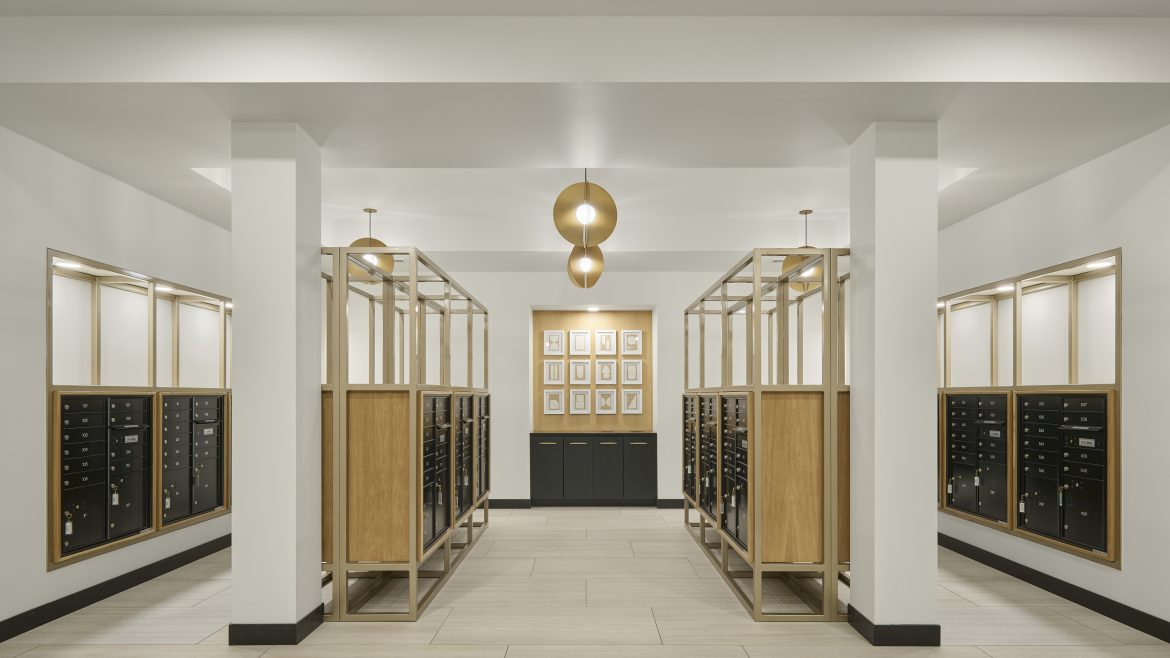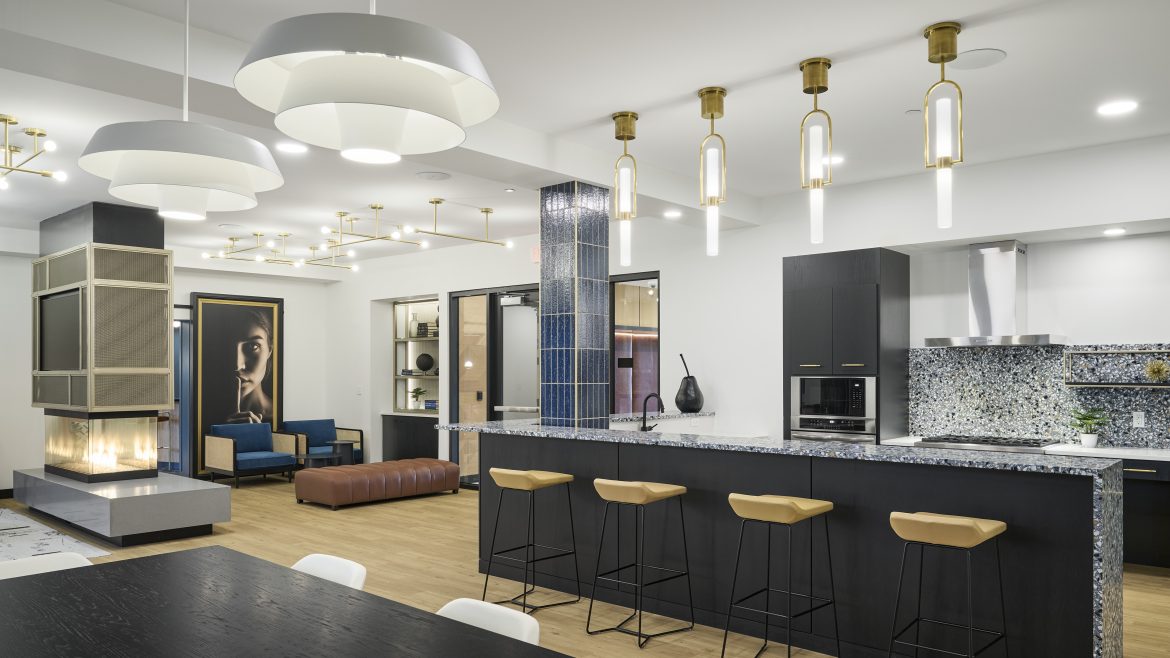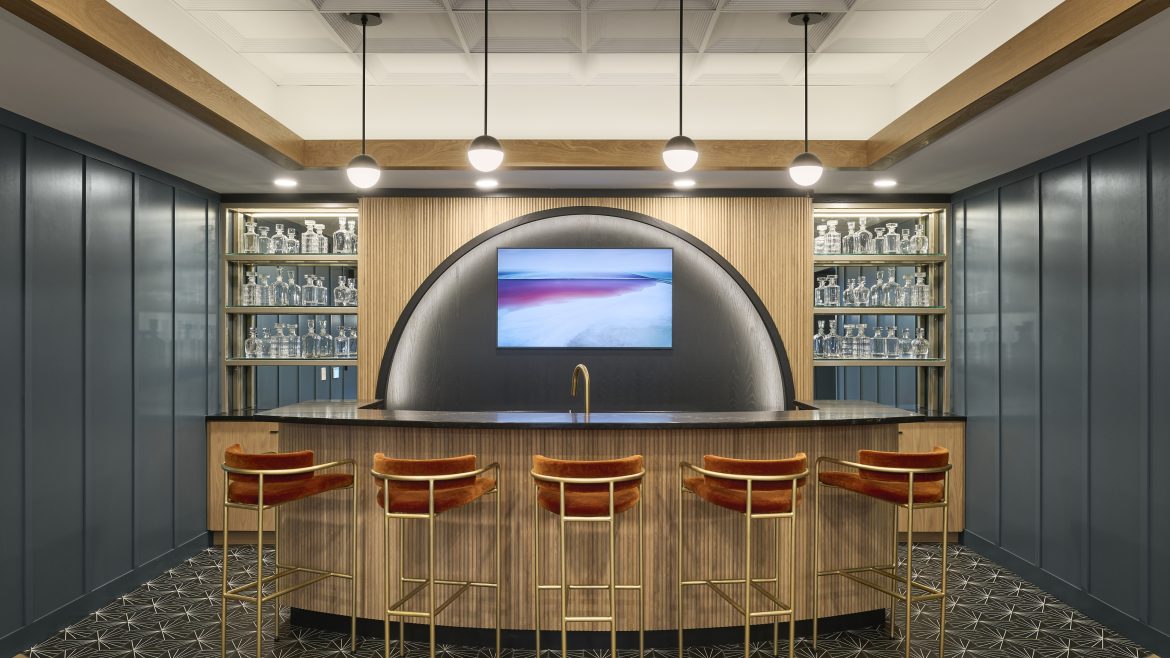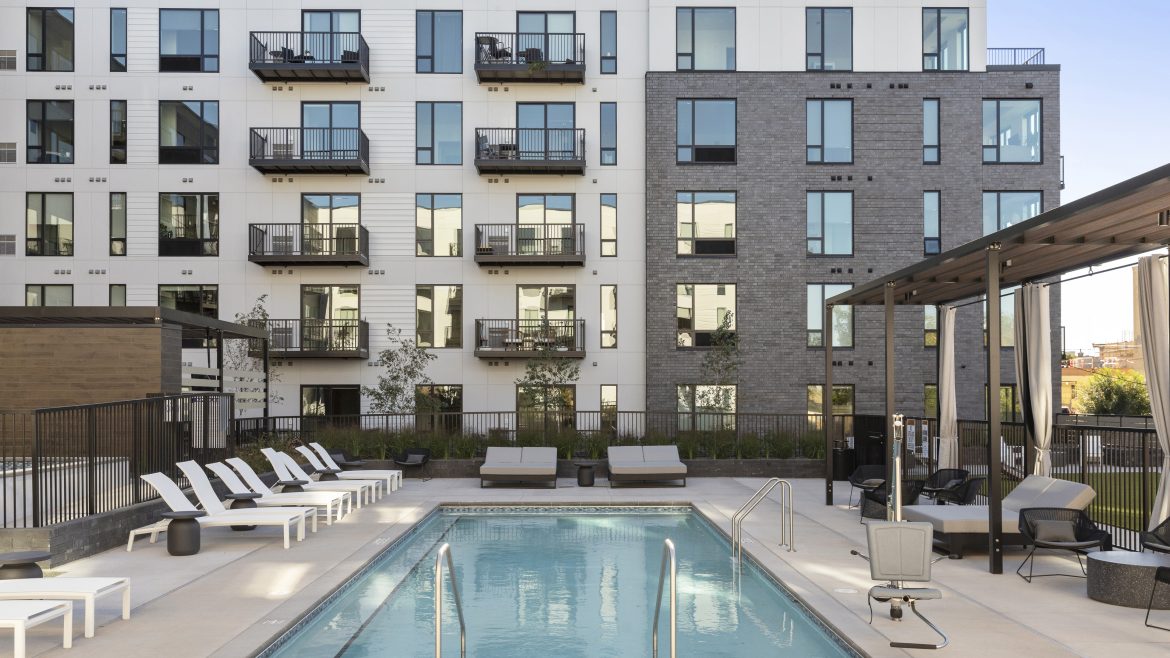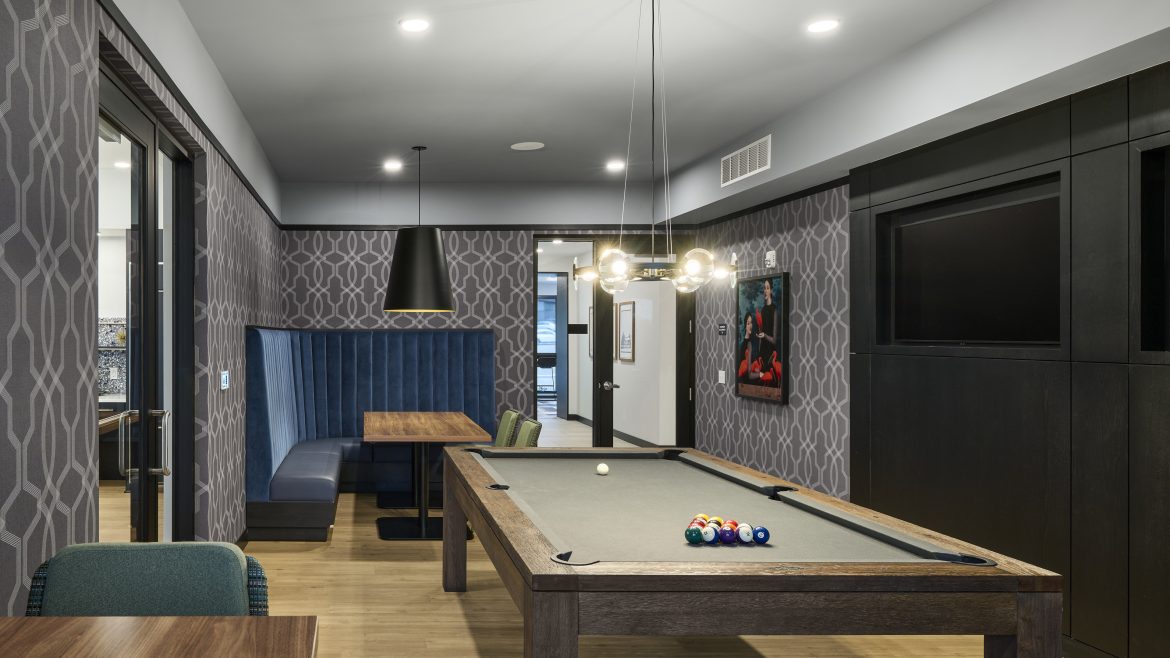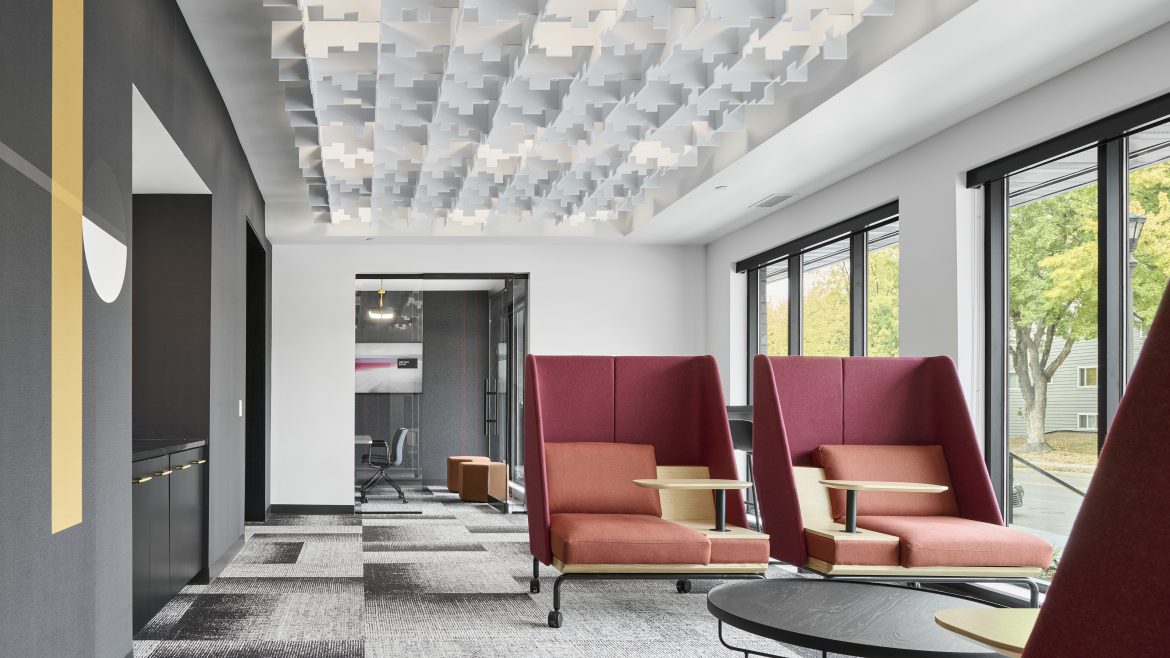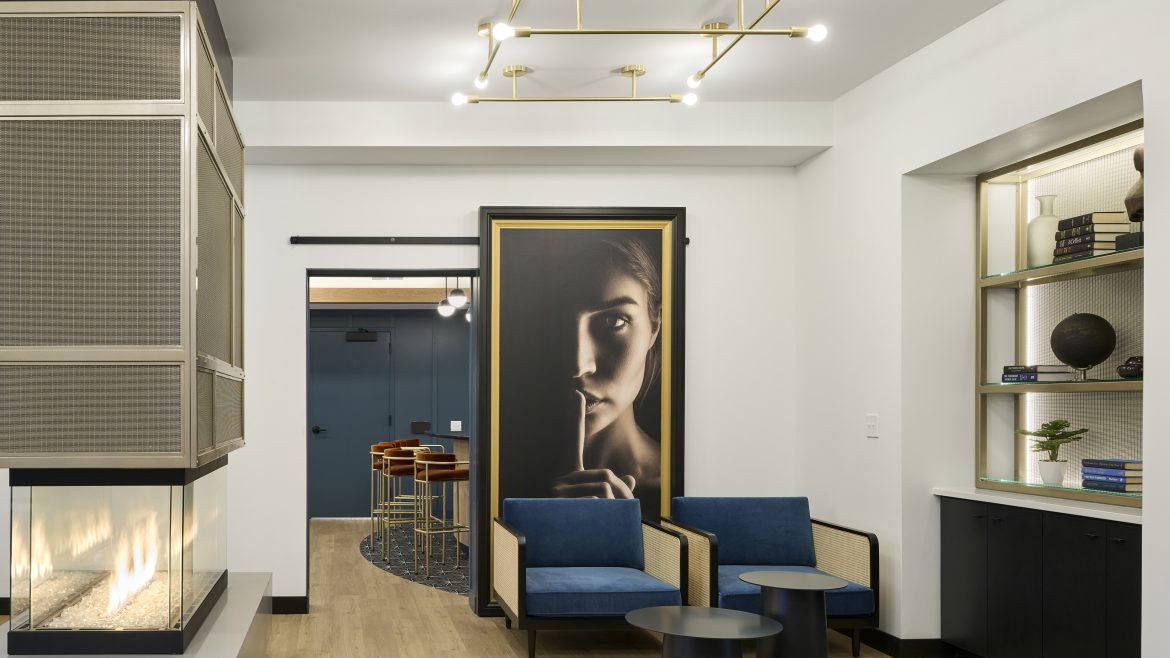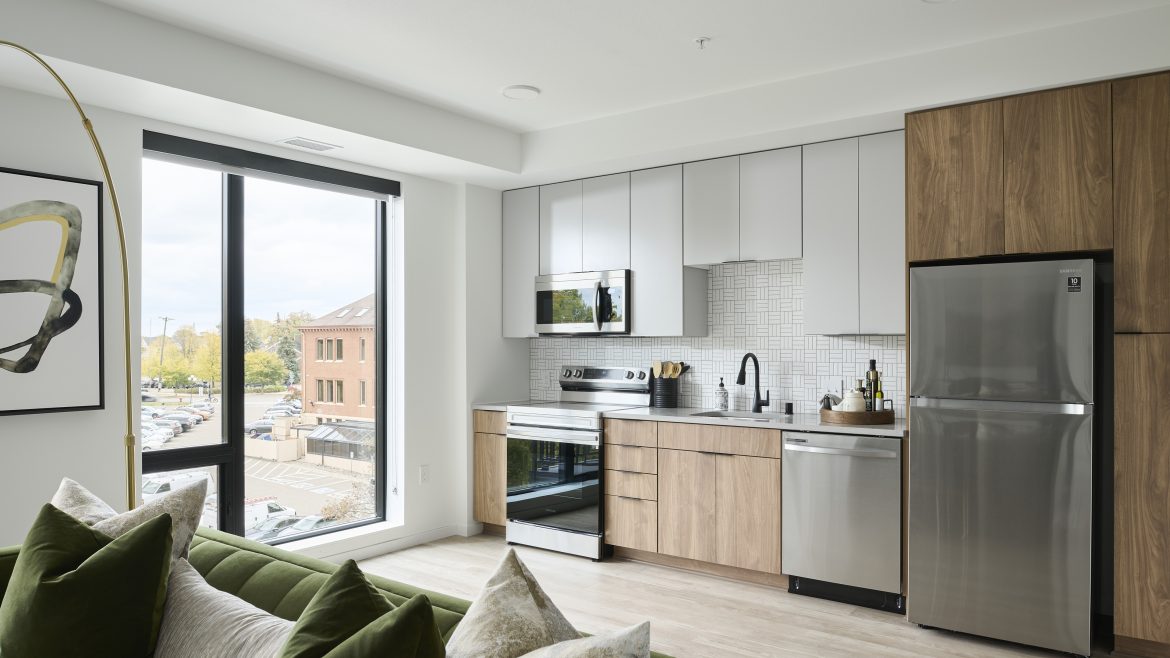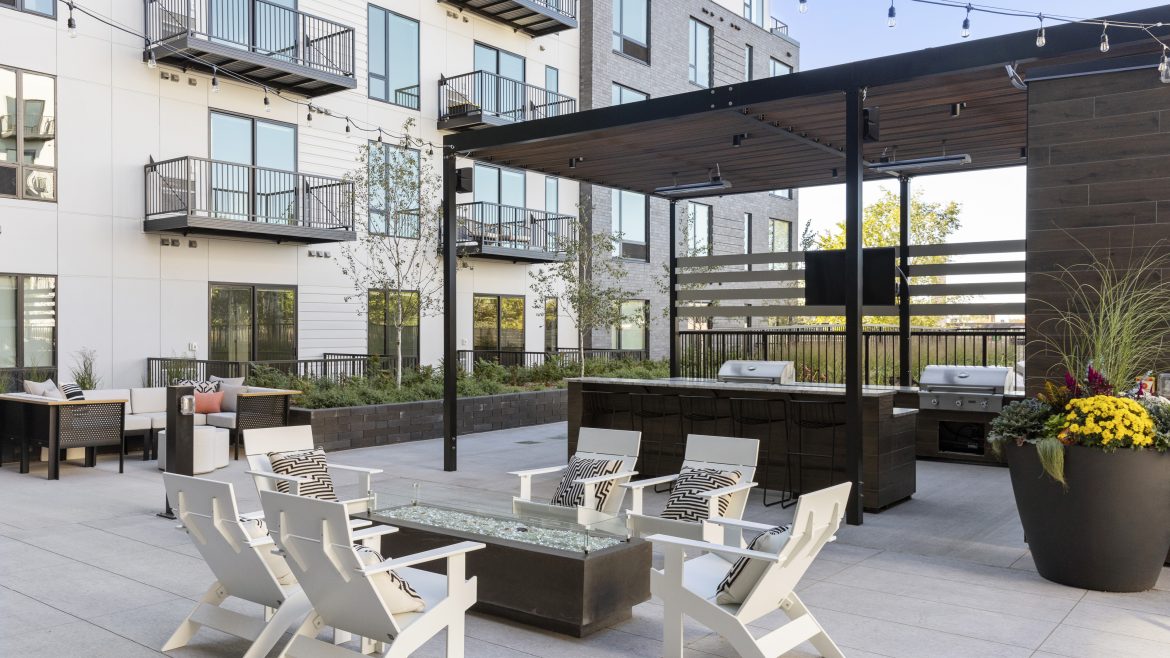 The Mason is a new apartment community within the increasingly popular St. Anthony Park neighborhood of Saint Paul. With 163 units, the building offers a range of amenities that are both upscale and accessible to its diverse group of residents.
Conveniently located just one block off University Avenue, The Mason is close to an active commercial node and light rail transit while remaining buffered from the activity, providing a serene environment for residents. The private courtyard with a pool and spa is a prime spot for relaxation, while the cozy "speak-easy" provides a sophisticated space for socializing.
The Mason has something for everyone and accommodates a wide range of residents, from post-grad single-dwellers to families. The development offers kid-friendly amenities like a Maker Space and has a diverse unit mix ranging from micro-apartments to 3-bedroom units.