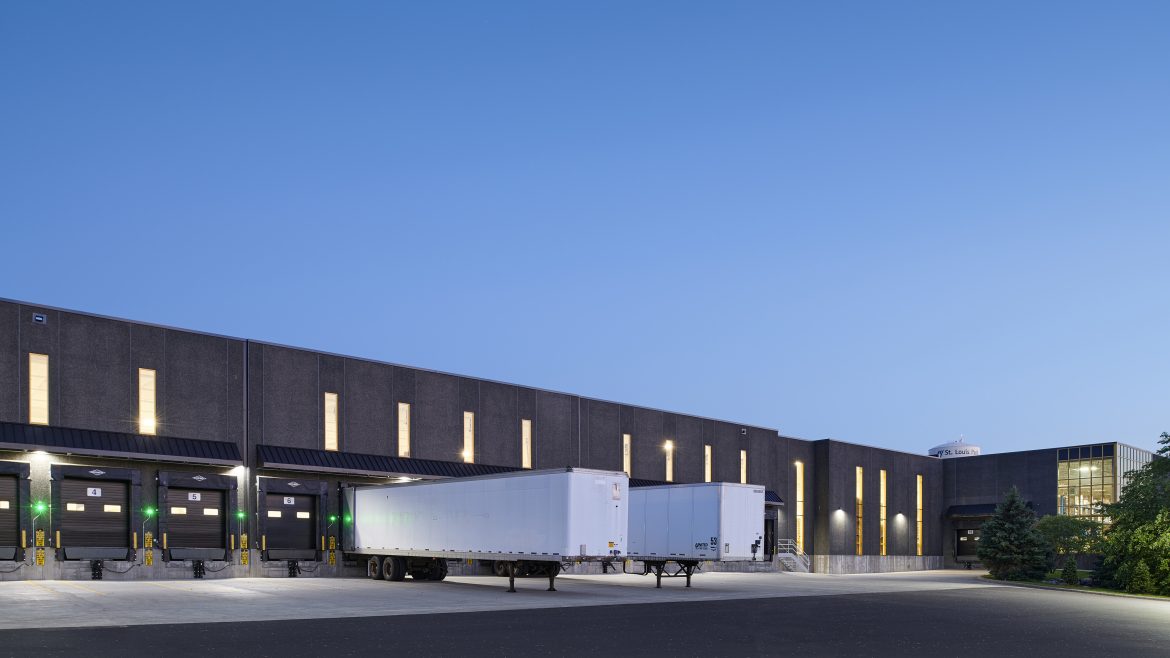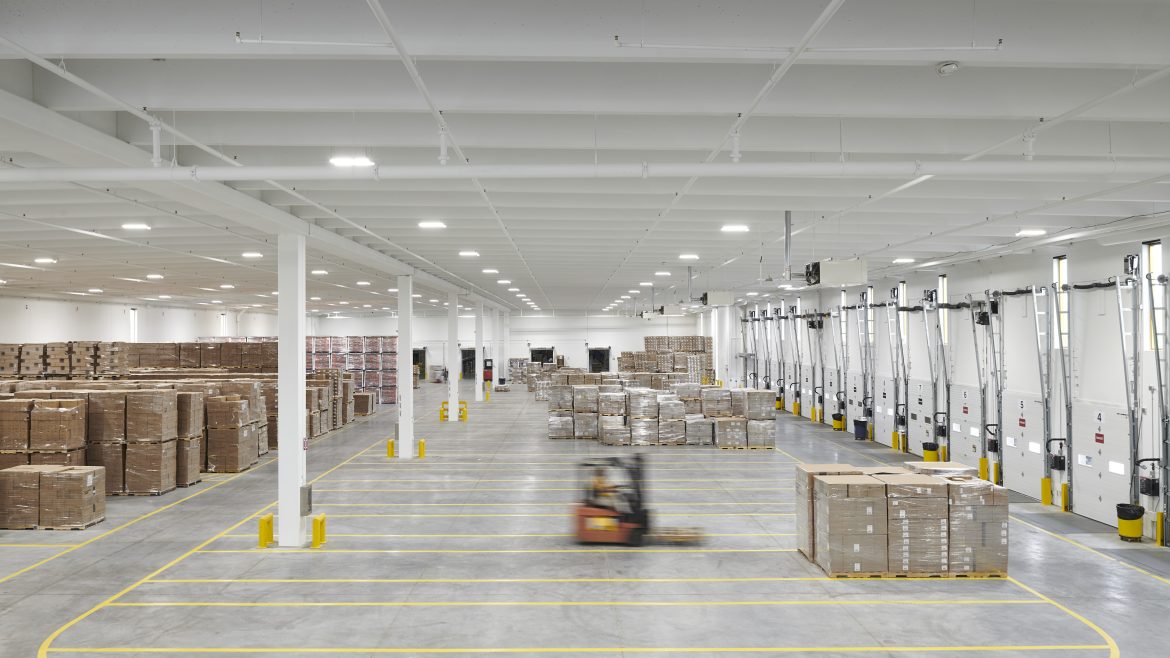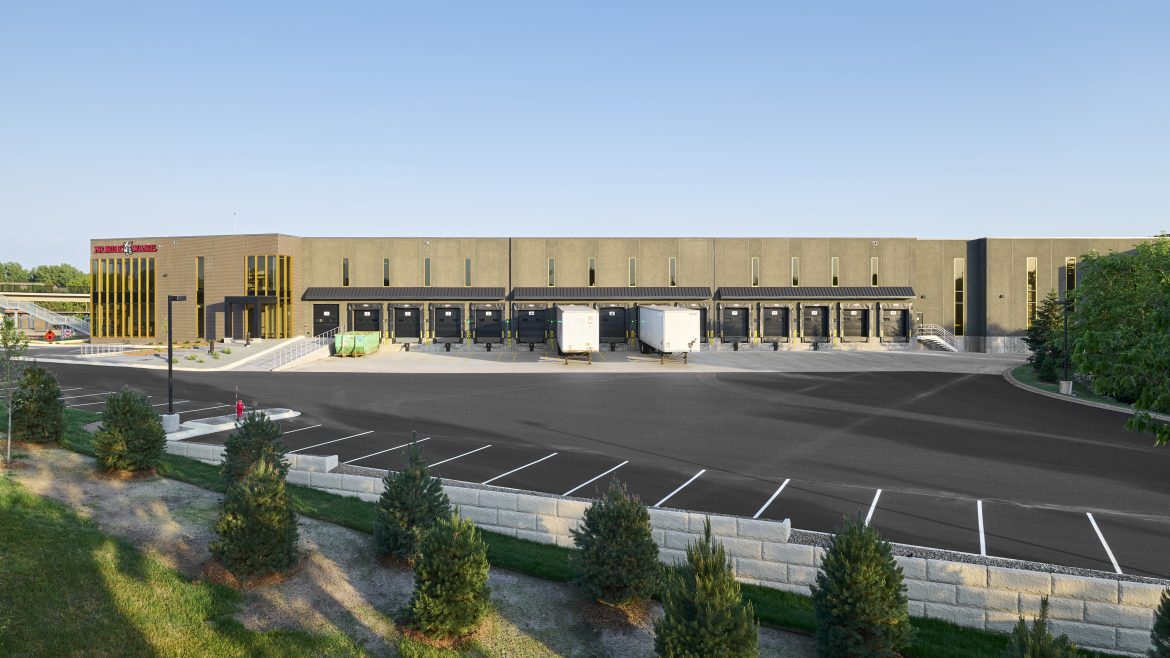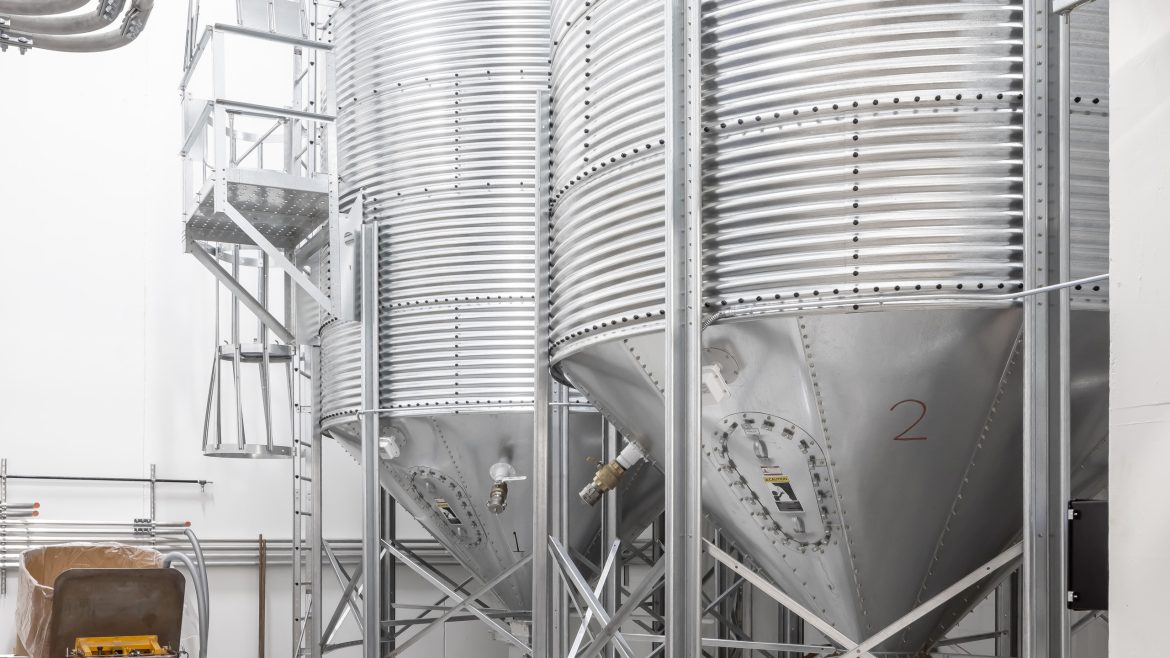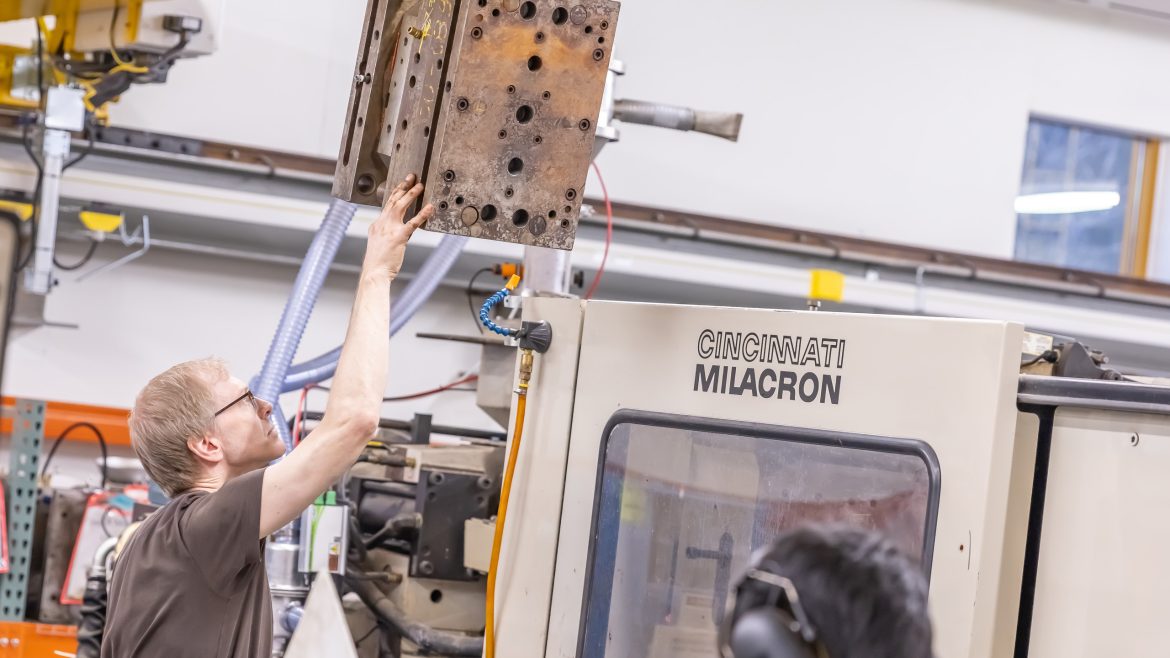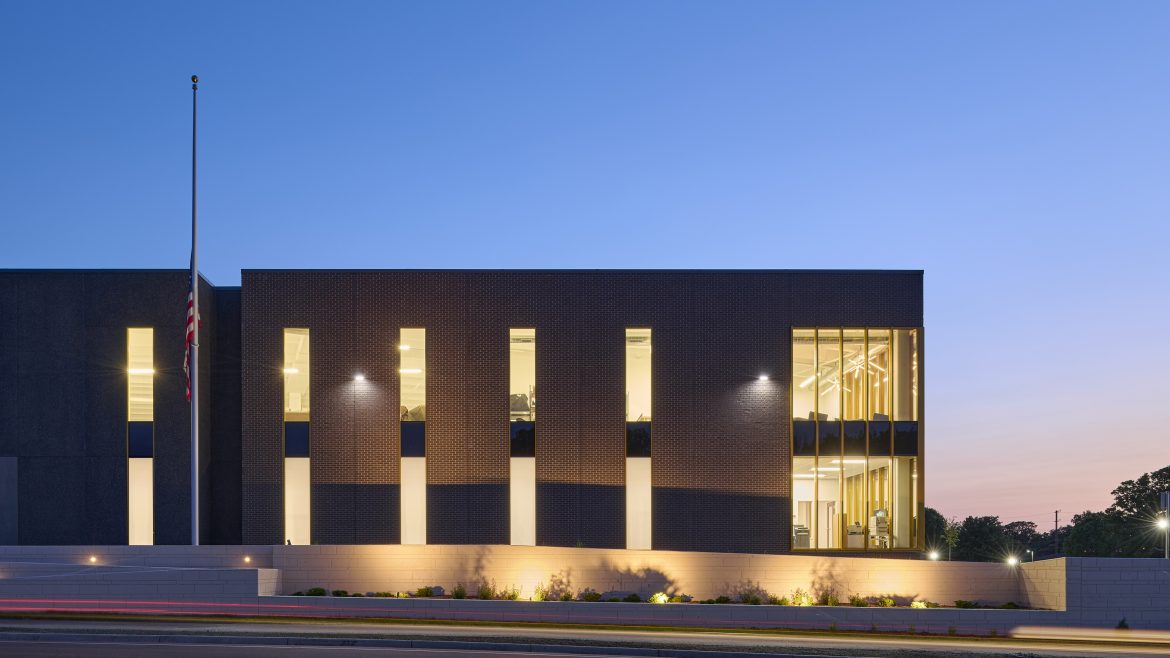 With a growing customer base and new advancements in manufacturing capabilities, Nordic Ware needed to expand their campus in St. Louis Park.  The addition of two buildings, called Building Eight and Building Nine, were designed and sequenced to ensure Nordic Ware could seamlessly operate throughout construction.
Building Eight replaced an existing storage building and includes rooms for new plastic injection molders, material distribution, fulfillment, office space, shipping area, and employee break space.  Building Nine is an entirely a new warehouse with 15 loading docks, a waiting room for drivers, offices, a photo studio, and the upcoming Bundt Café.
The architectural goal was to blend the new additions with the existing buildings using precast concrete wall panels with a thin brick veneer and exposed charcoal aggregate.  The curtainwall systems incorporate the Nordic Ware signature anodized gold, and solar panels provide renewable power along the south façade of Building Nine.  Both exterior and interior features fuse the simplicity of Scandinavian design with the pragmatism of an industrial office and warehouse.