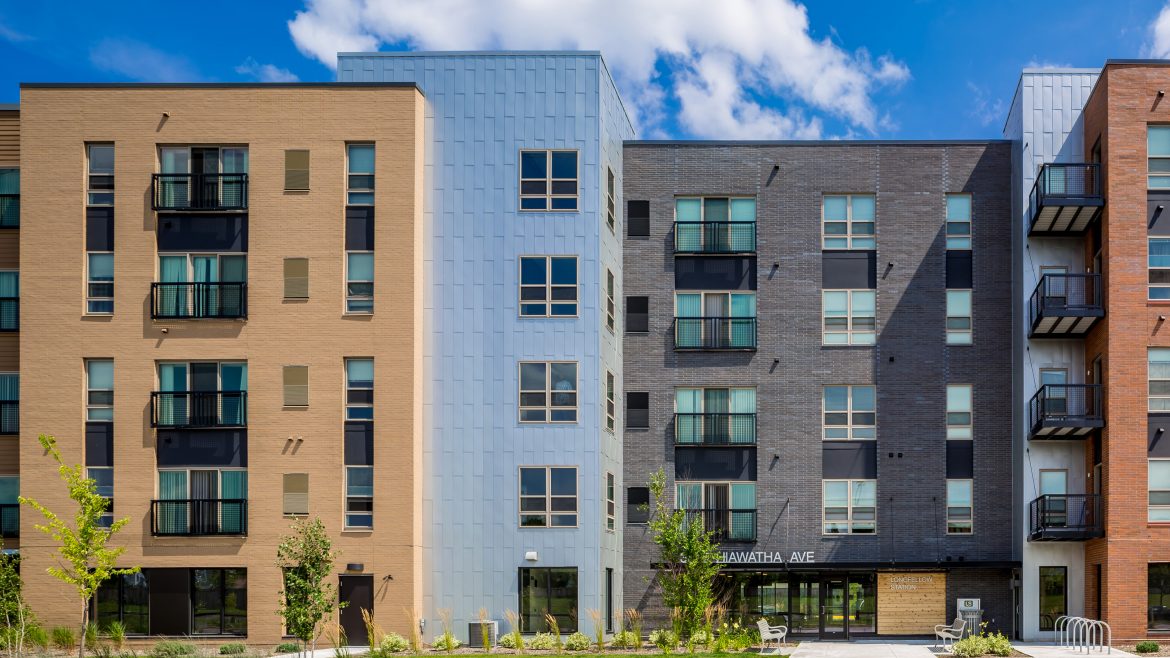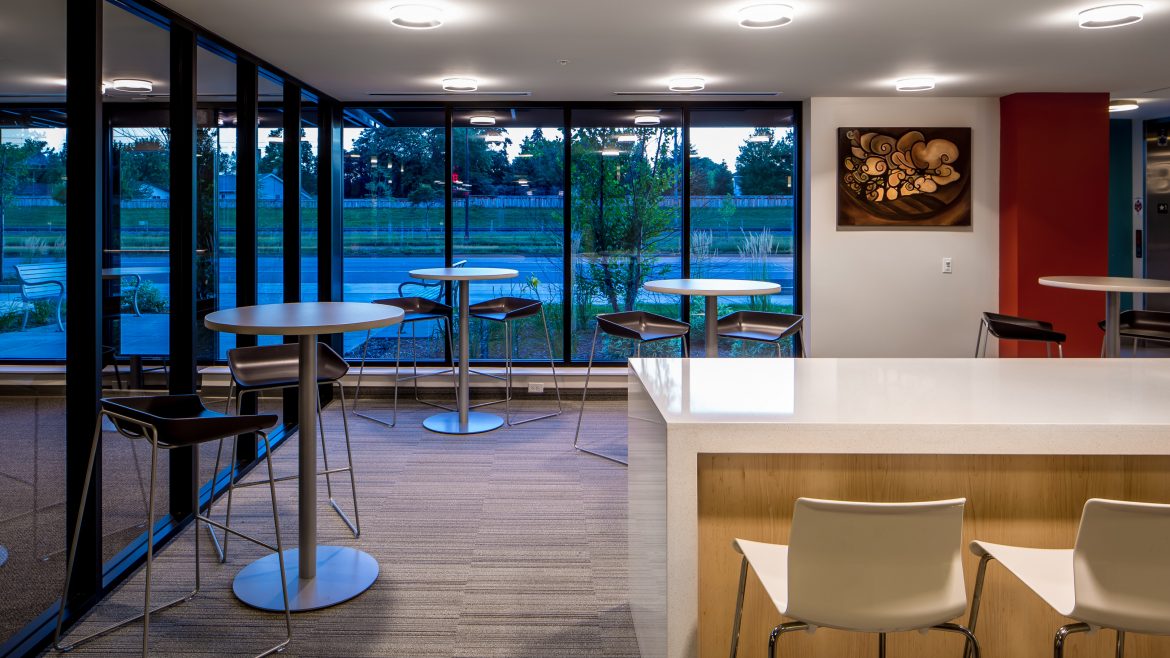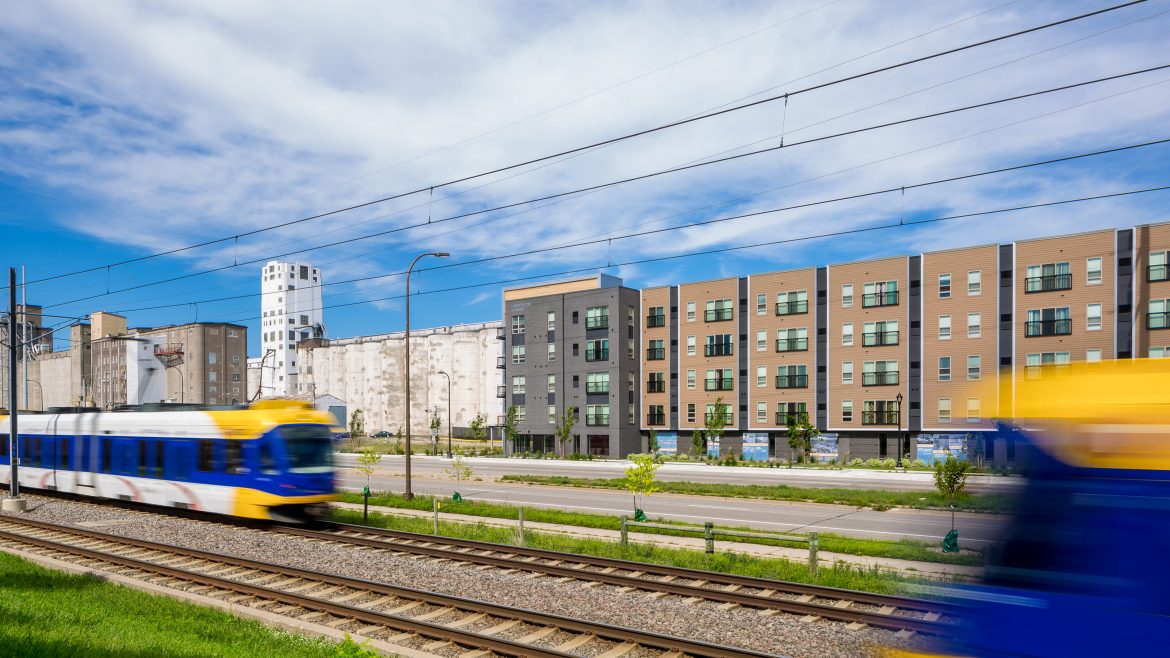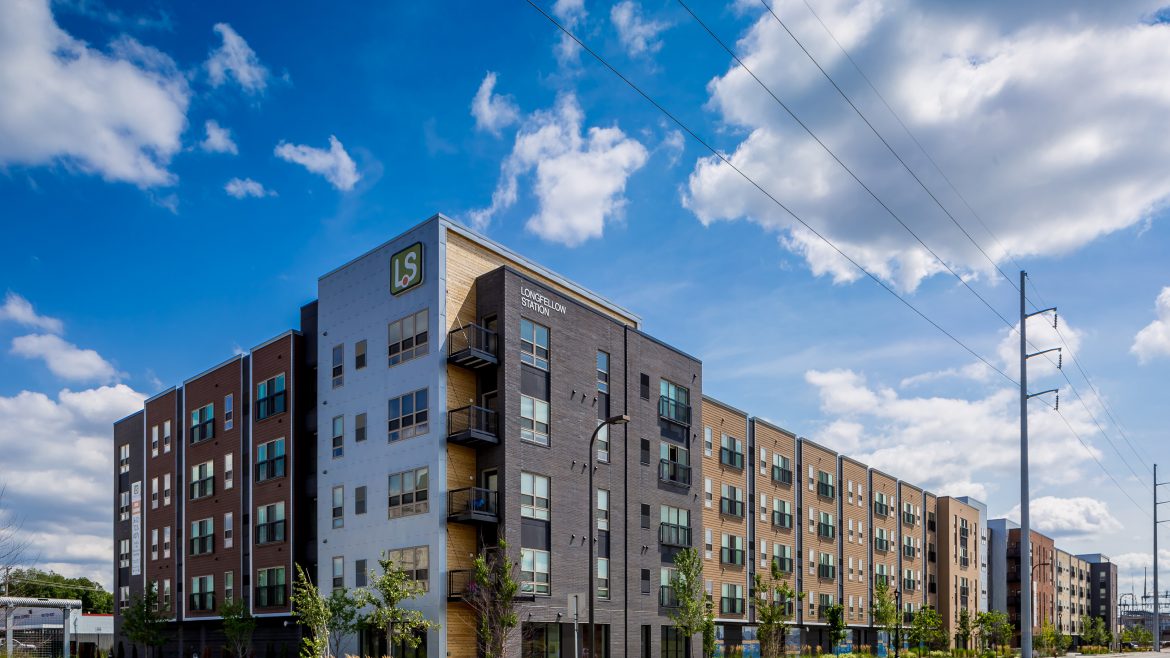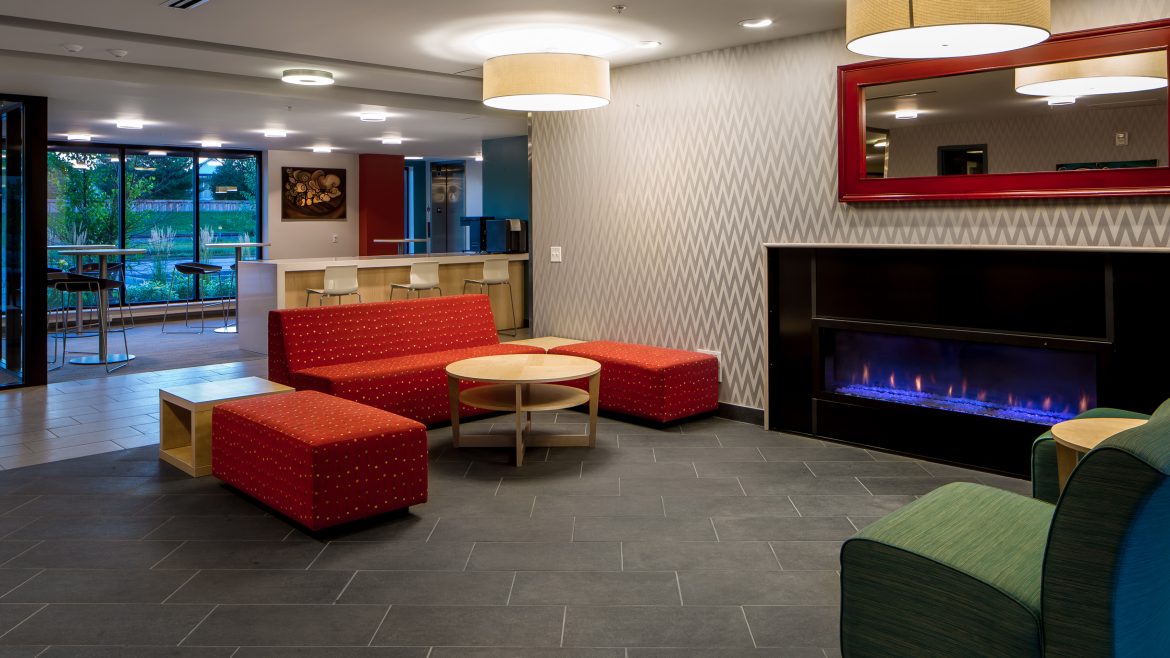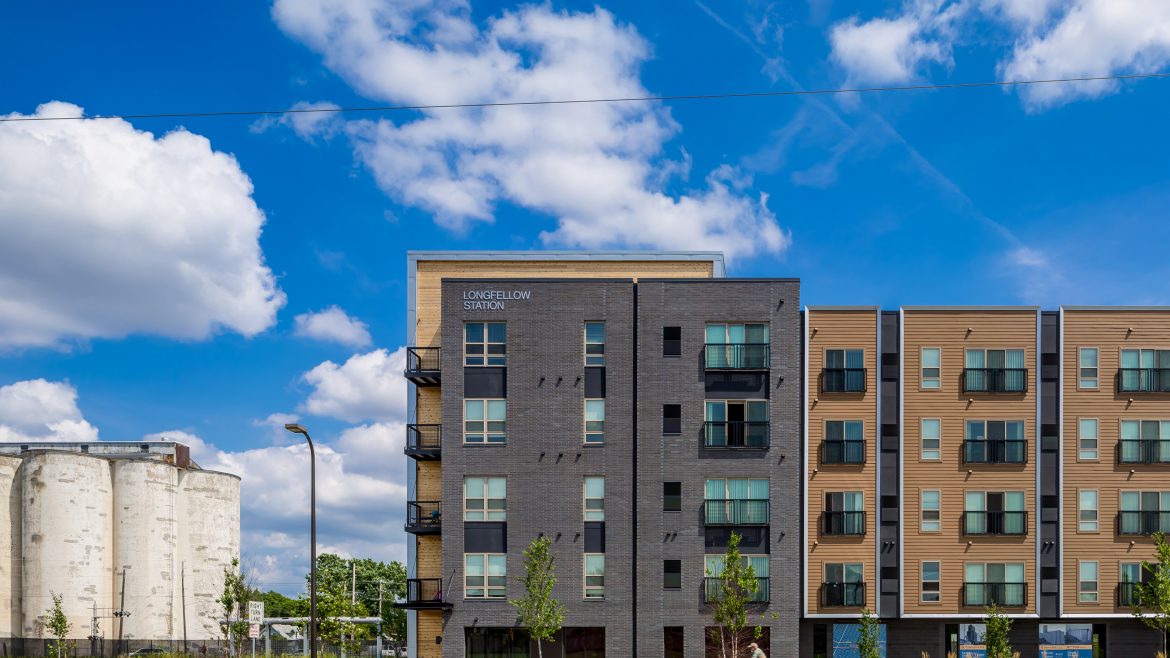 Longfellow Station, located across the street from the 38th Street Light Rail Station, transforms the empty silos along Hiawatha Avenue into a mixed-use destination.
Using massing derived from the alternating heights of the existing grain storage buildings, Longfellow Station creates a statement in brick and metal panels to integrate the new building with its industrial surroundings.
Longfellow Station offers a mix of affordable and market-rate rental units, as well as retail space to the growing neighborhood.