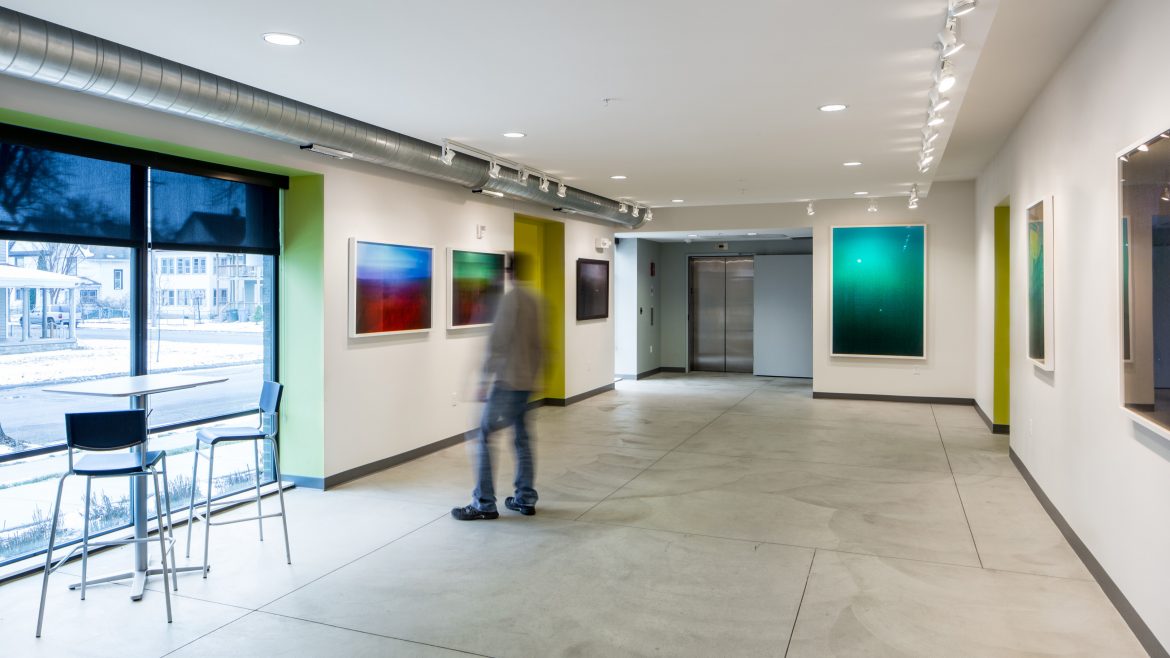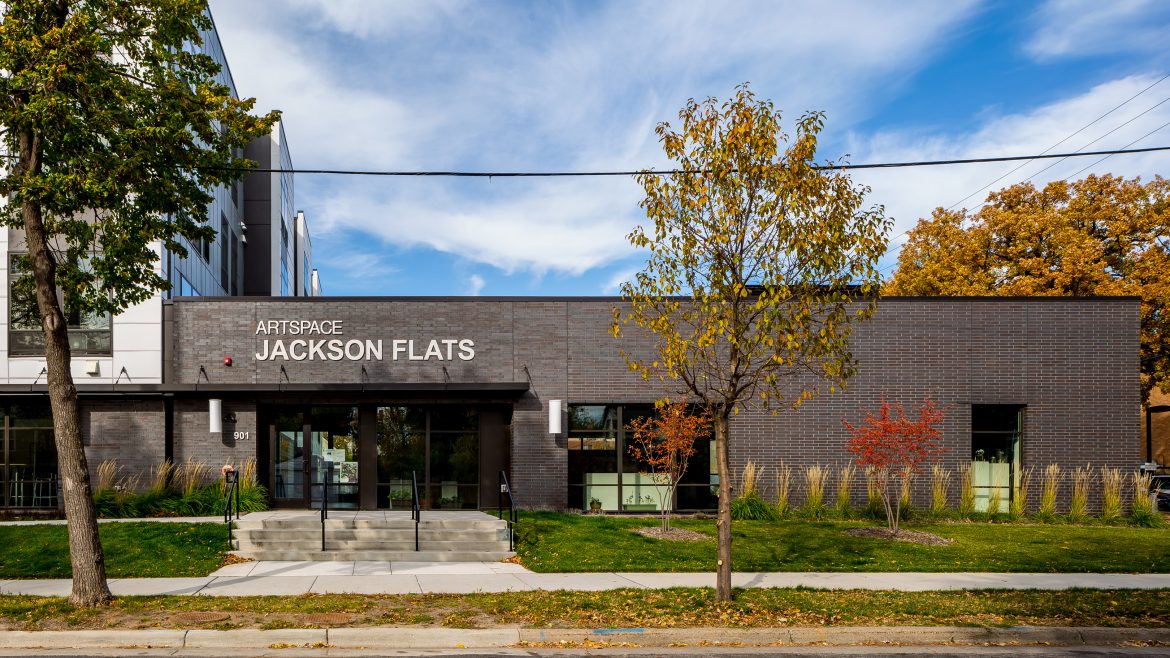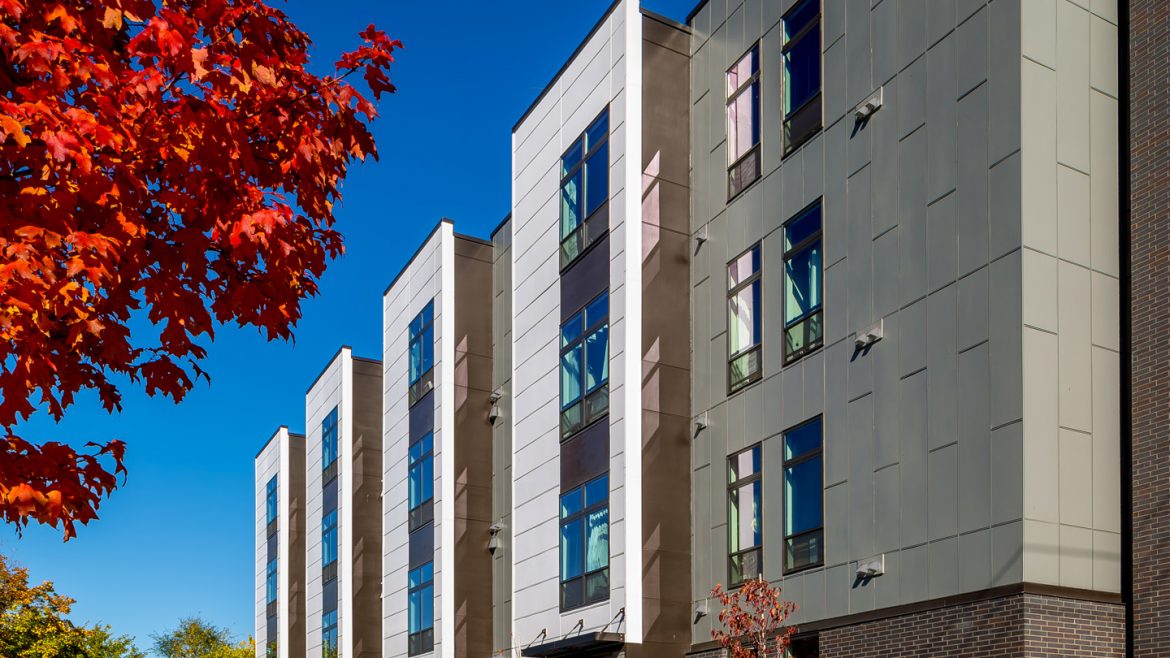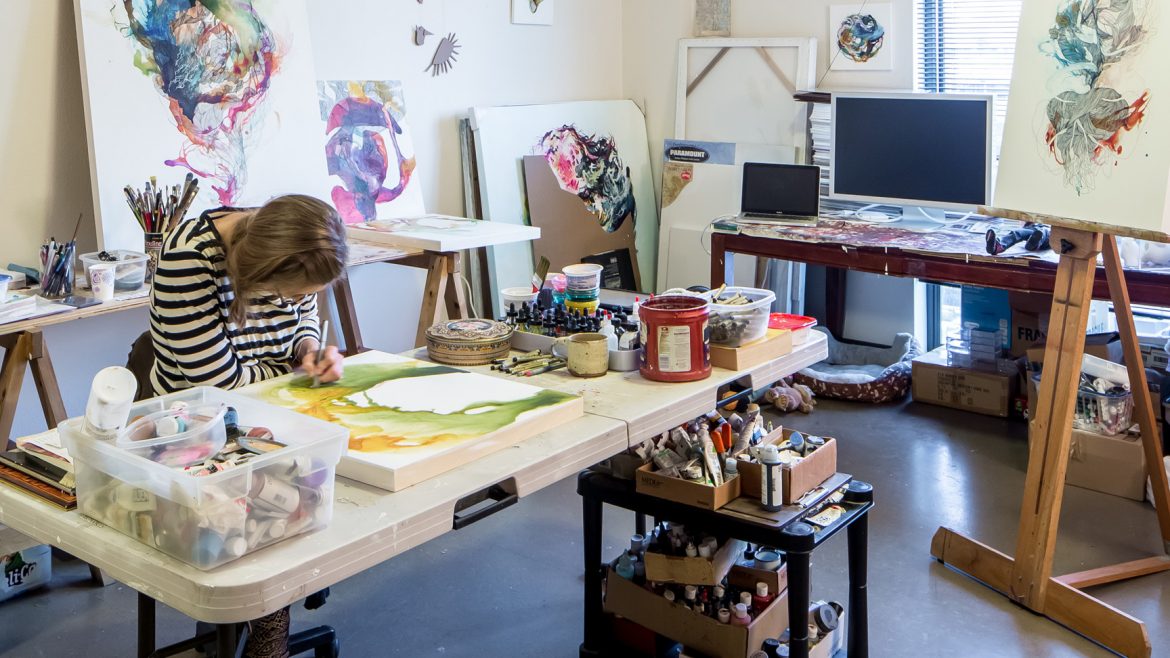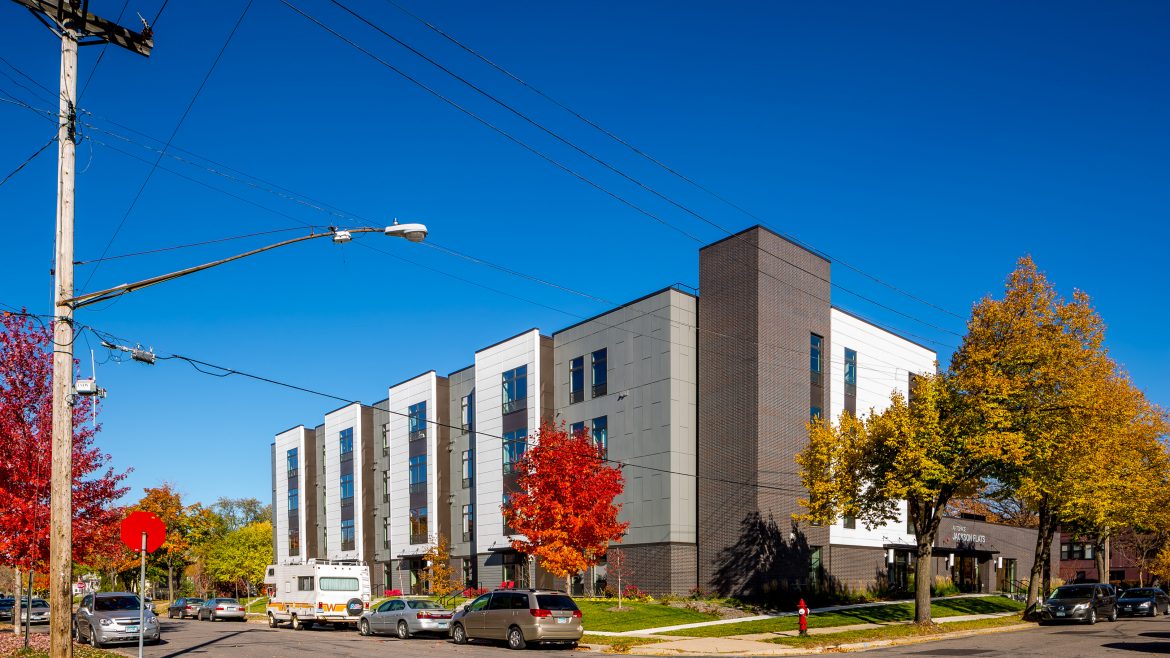 Located within the Northeast Minneapolis Arts District, the 35-unit Jackson Flats fills a unique demand for family-friendly, affordable artist housing.
The four-story building creates a unique opportunity for artists to live in affordable space, collaborate with other artists and be an integral part of a thriving art community. In addition to hanging artwork in the building corridors, residents can host exhibits, performances and other events in the 2,000 square foot community studio space on the first floor.
Important to the design and the community, Jackson Flats emphasizes sustainable living and is designed to criteria defined by the Minnesota Green Communities program.