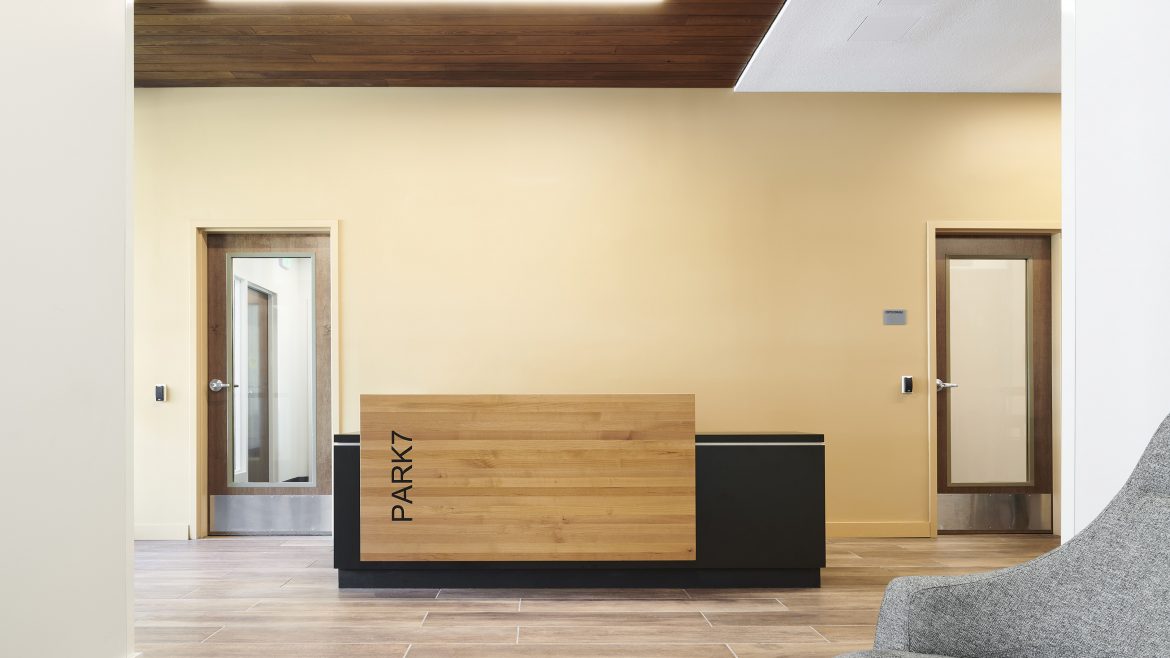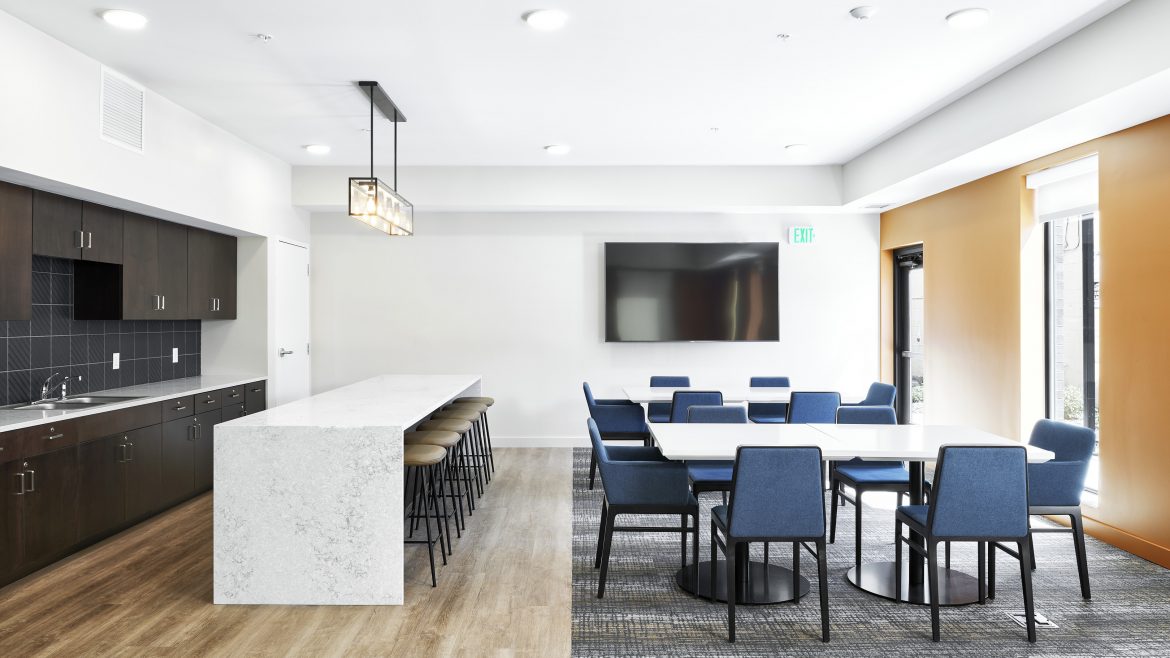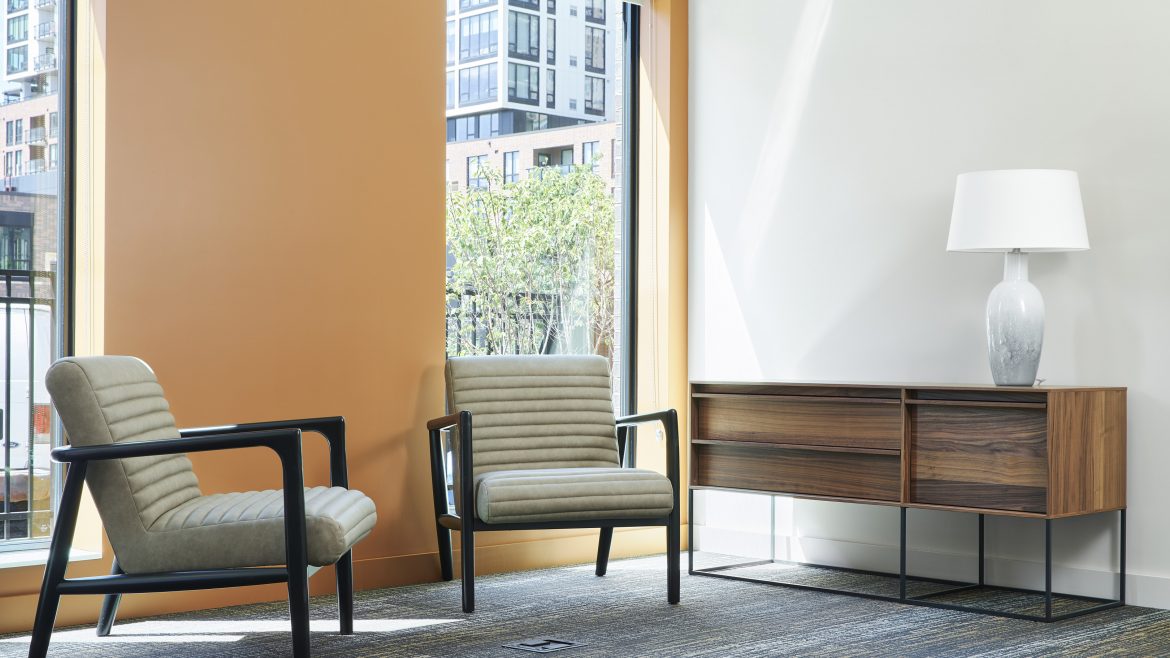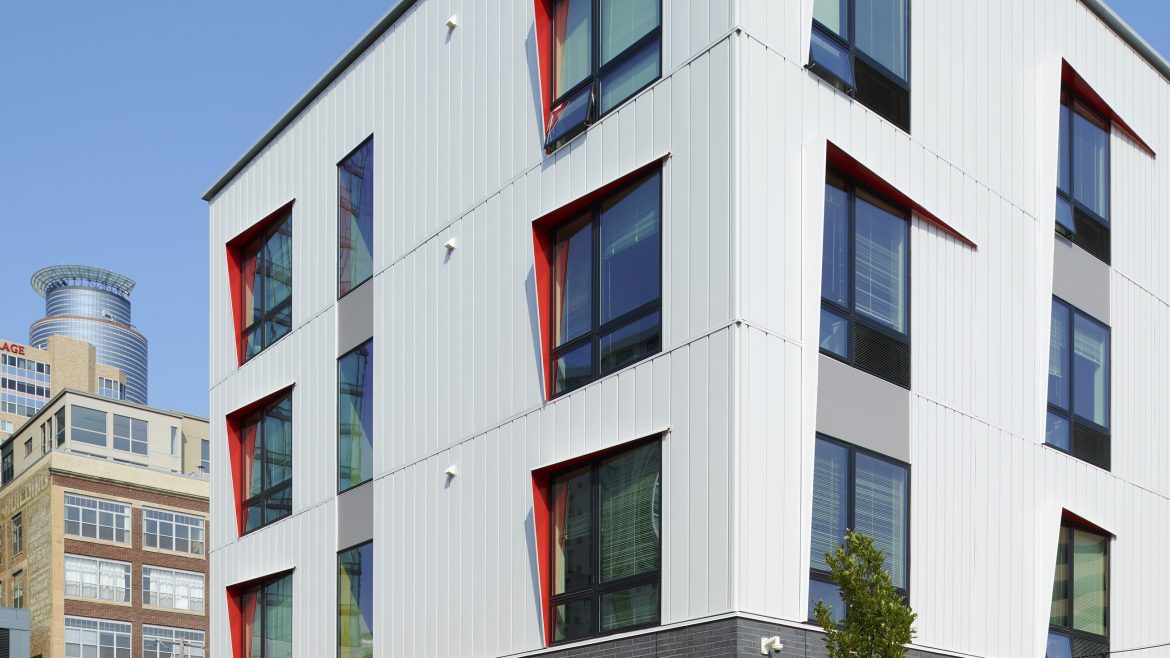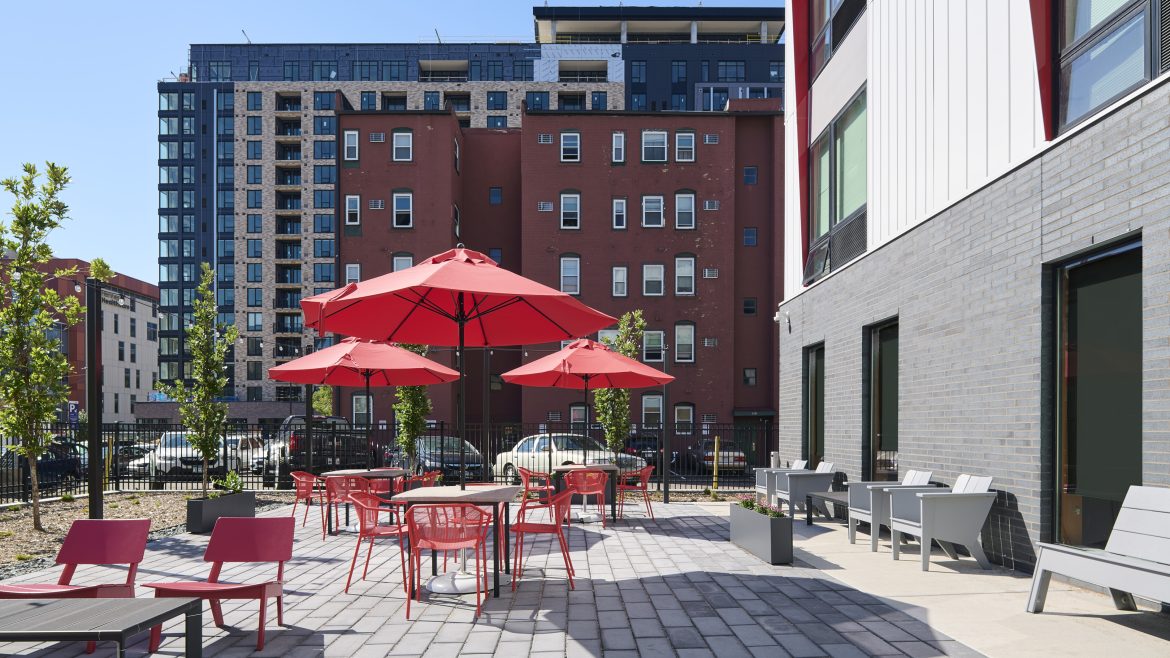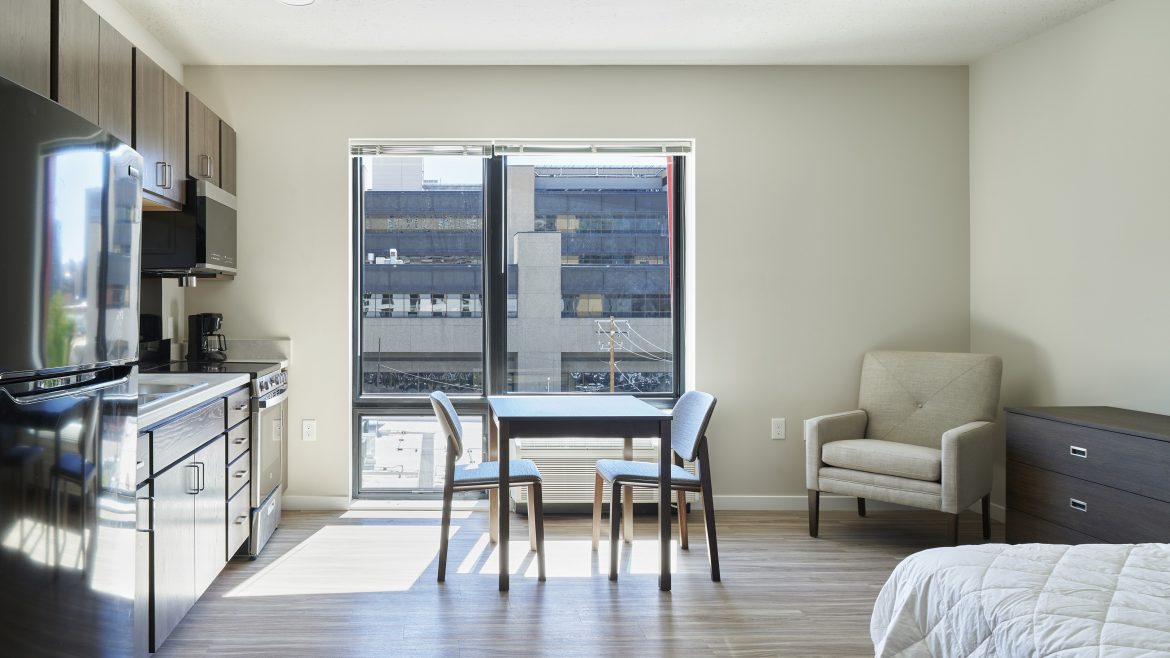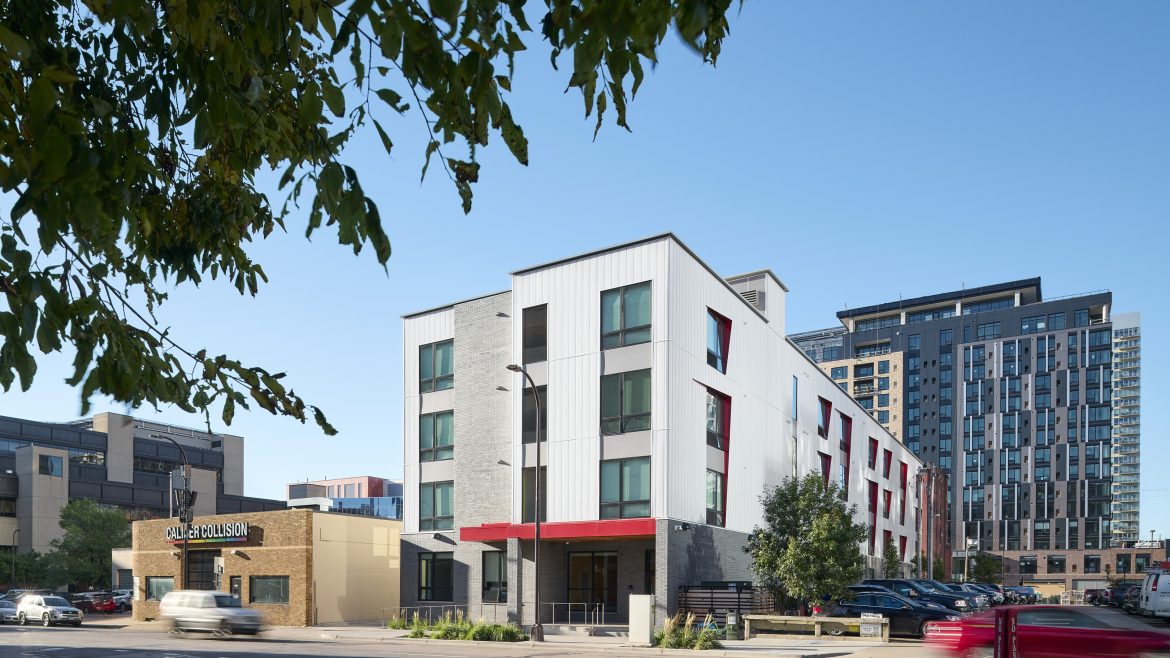 Located in Minneapolis, Park7 is a four-story supportive housing building for people experiencing homelessness and chronic illness or disability.  The design focuses on meeting the physical and emotional needs of residents, including a sense of connectedness, ownership, and safety.
Each of the high-efficiency units feature their own bathroom and kitchen.  Amenities include bike storage, community areas, a dog run, and nonprofit service programming space.
Park7 brings dignified, supportive housing to the downtown landscape.