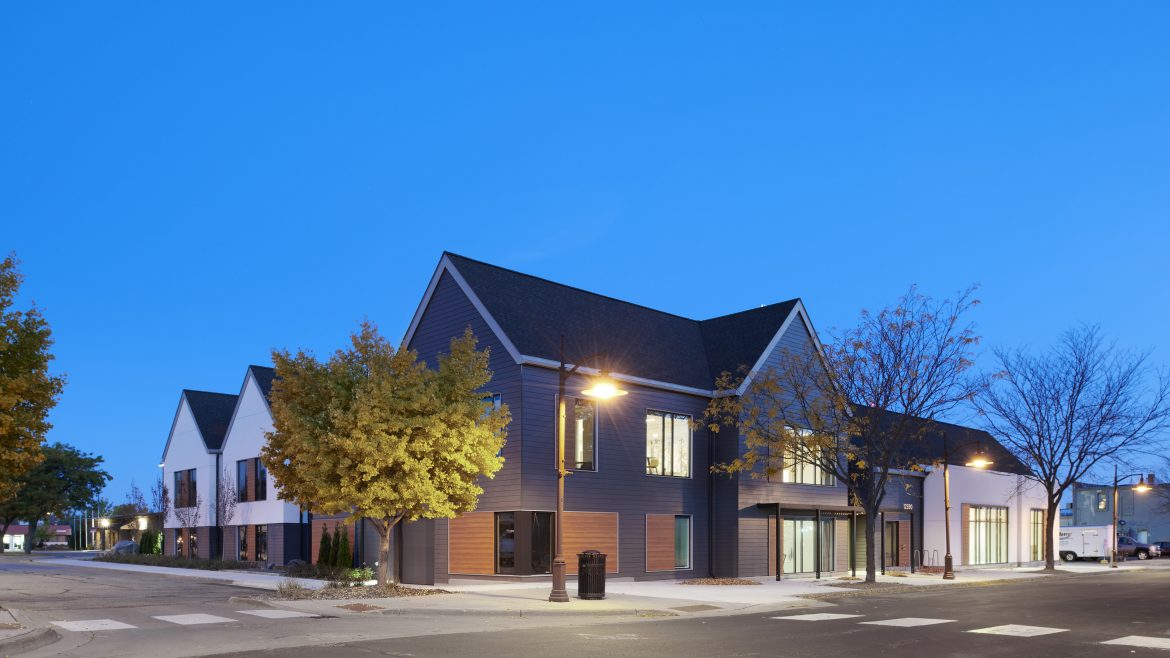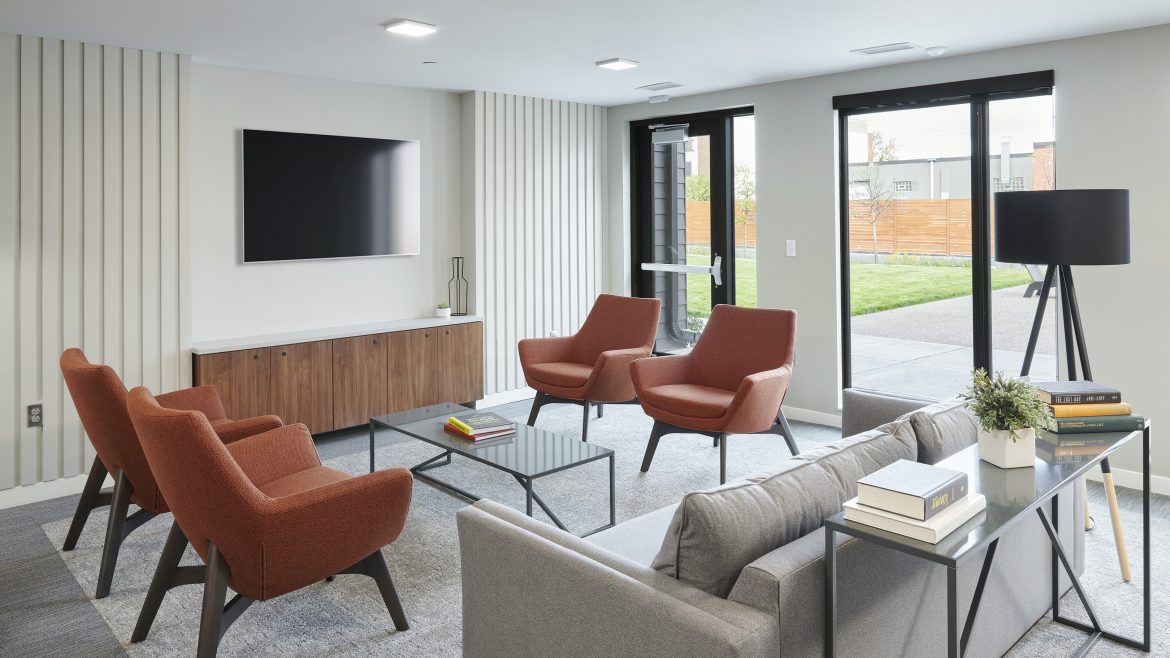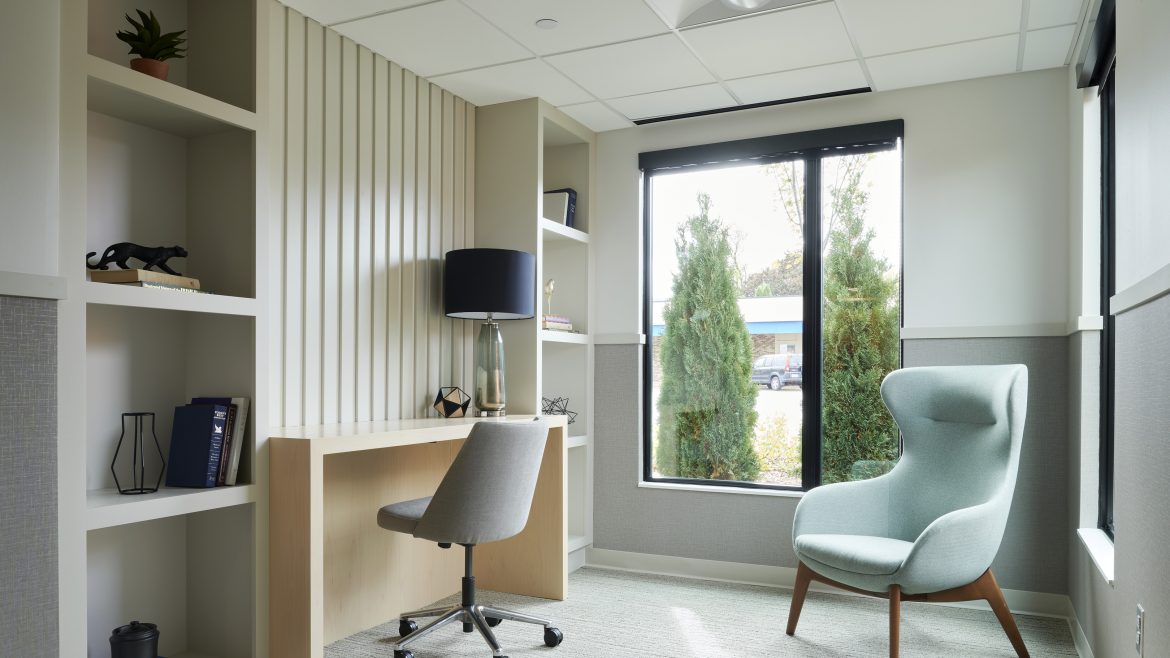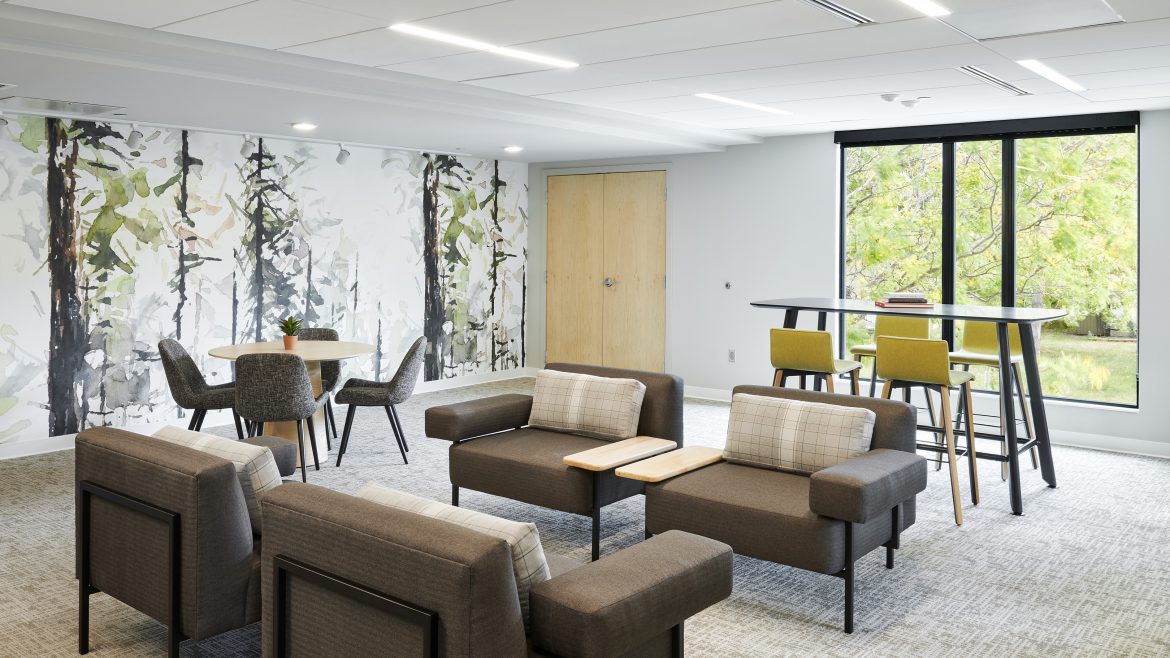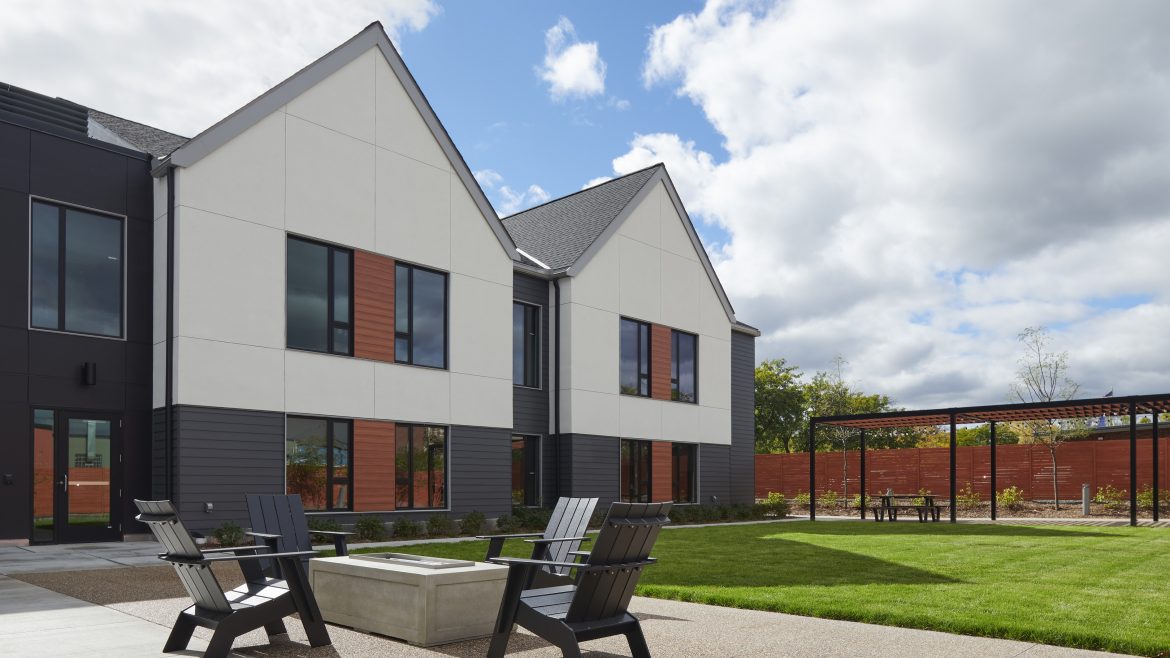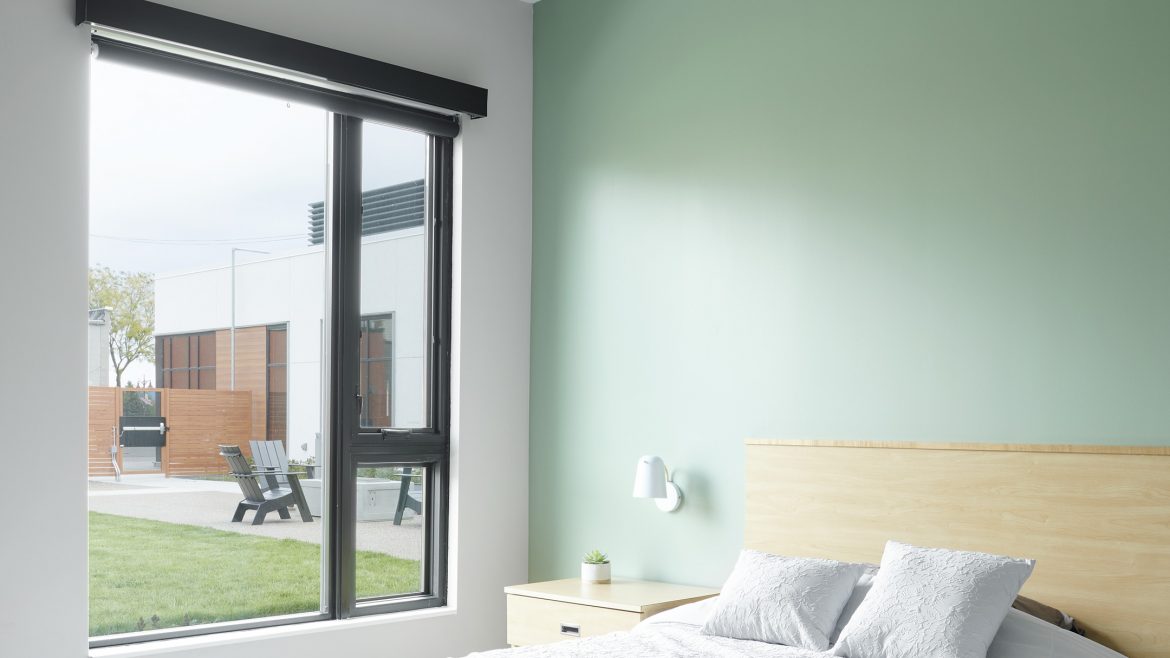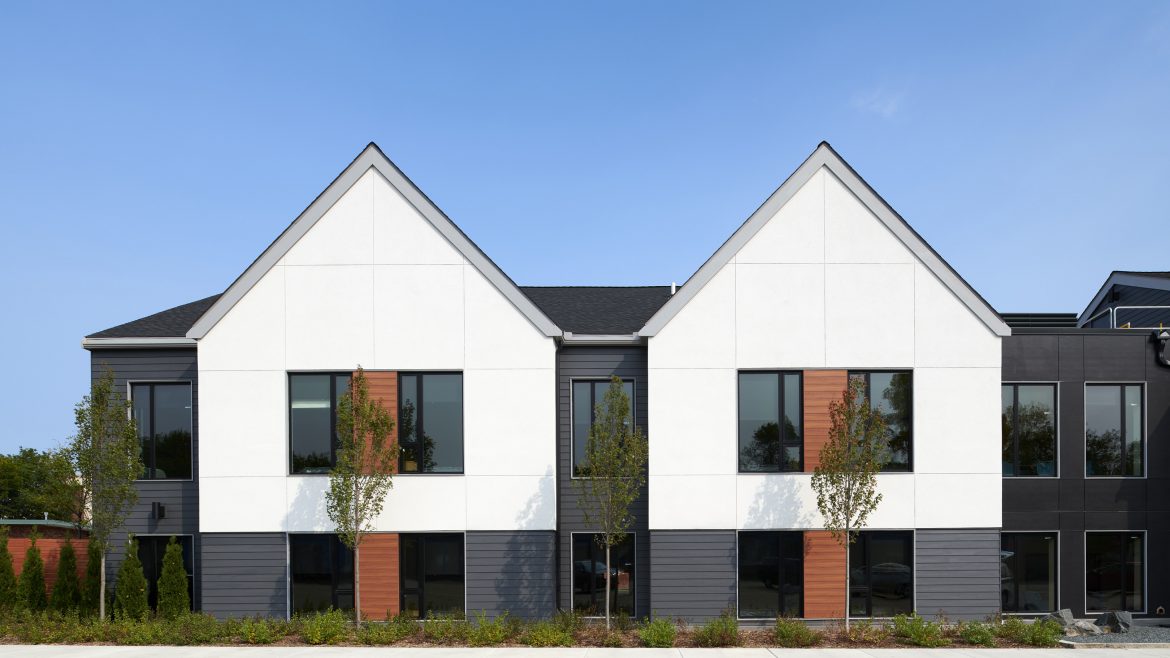 The Guild Crisis and Recovery Center in Scott County is a two-story treatment facility located in Savage, MN.  It offers two innovative programs:  Intensive Residential Treatment Services (IRTS), where clients can stay up to 90 days to help stabilize their mental or chemical health; and Crisis Stabilization, for clients who experiencing a mental health crisis and need immediate care.
The architecture incorporates both trauma-informed and evidence-based design principles.  Abundant daylight, connections to nature, safe materials, and flexible spaces promote well-being for clients and staff.
Features include therapy spaces, a large dining area, group rooms, and a variety of staff locations to support the 16-bed facility.   An enclosed courtyard provides a protected, programmable outdoor space for clients to enjoy – completing a much-needed facility that integrates into the larger community fabric.