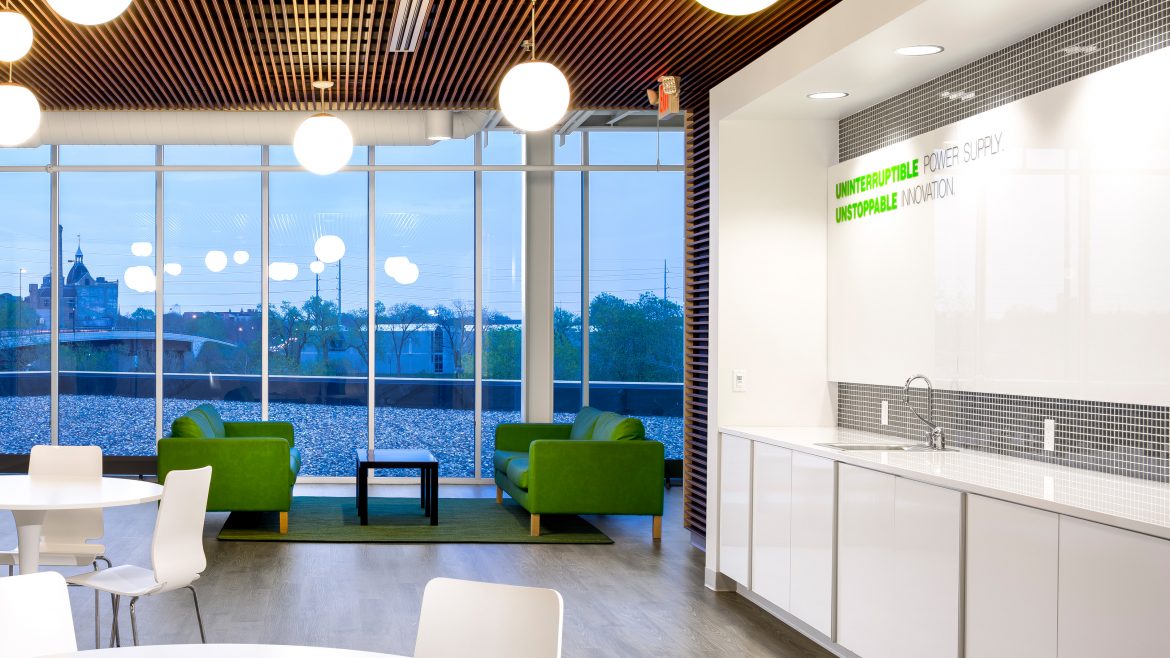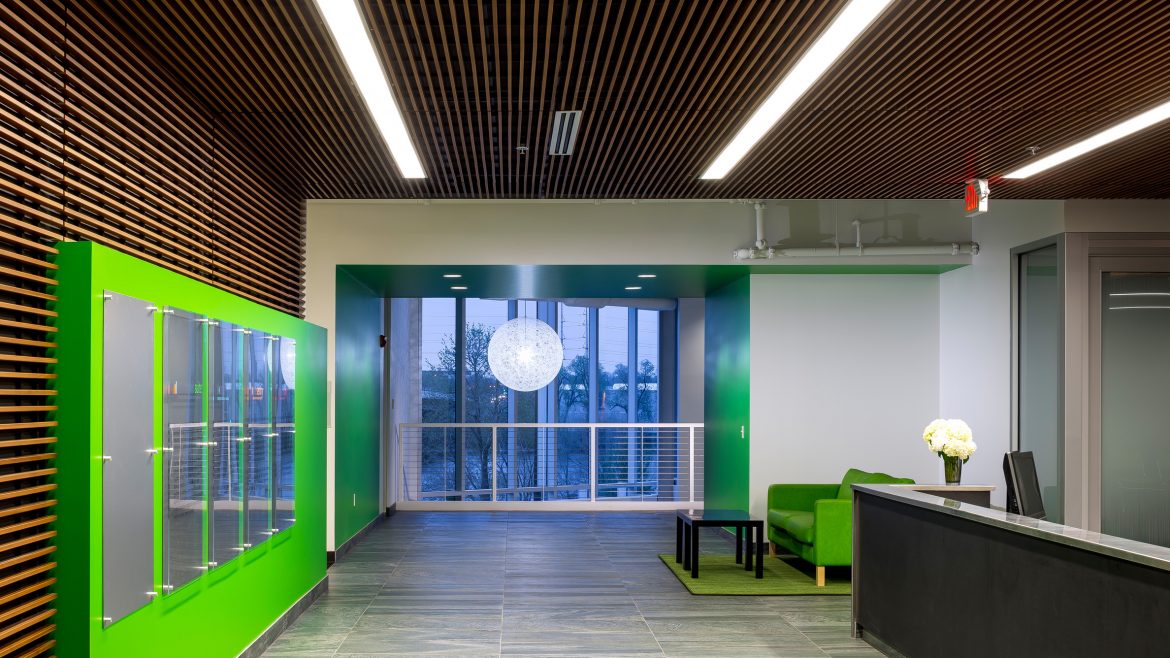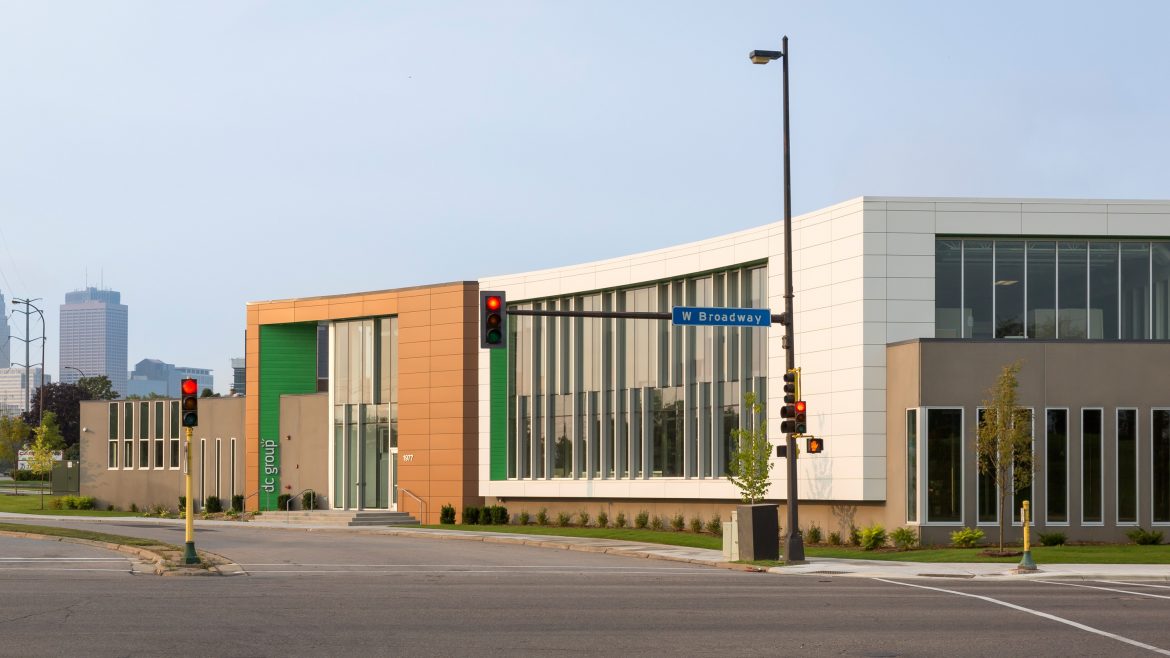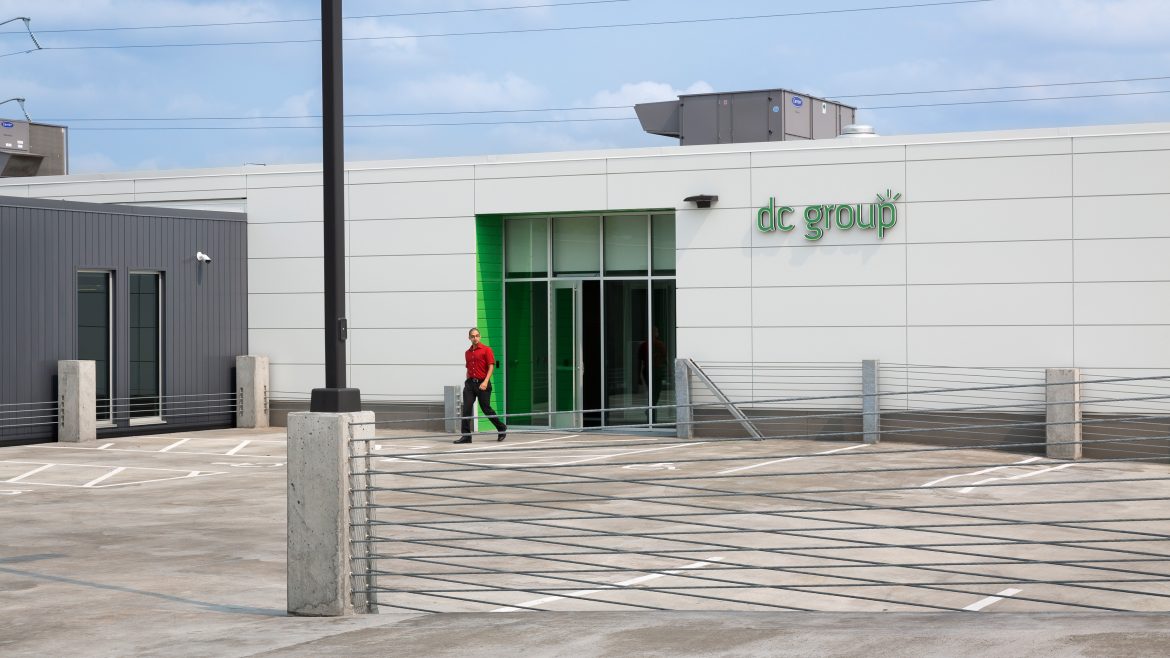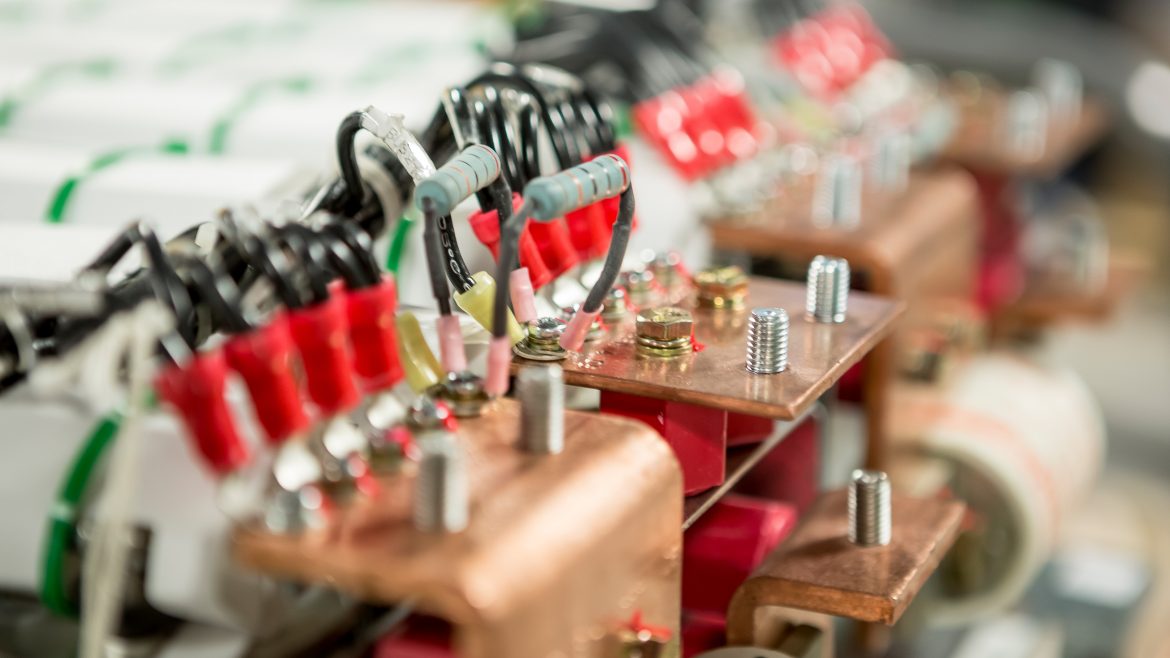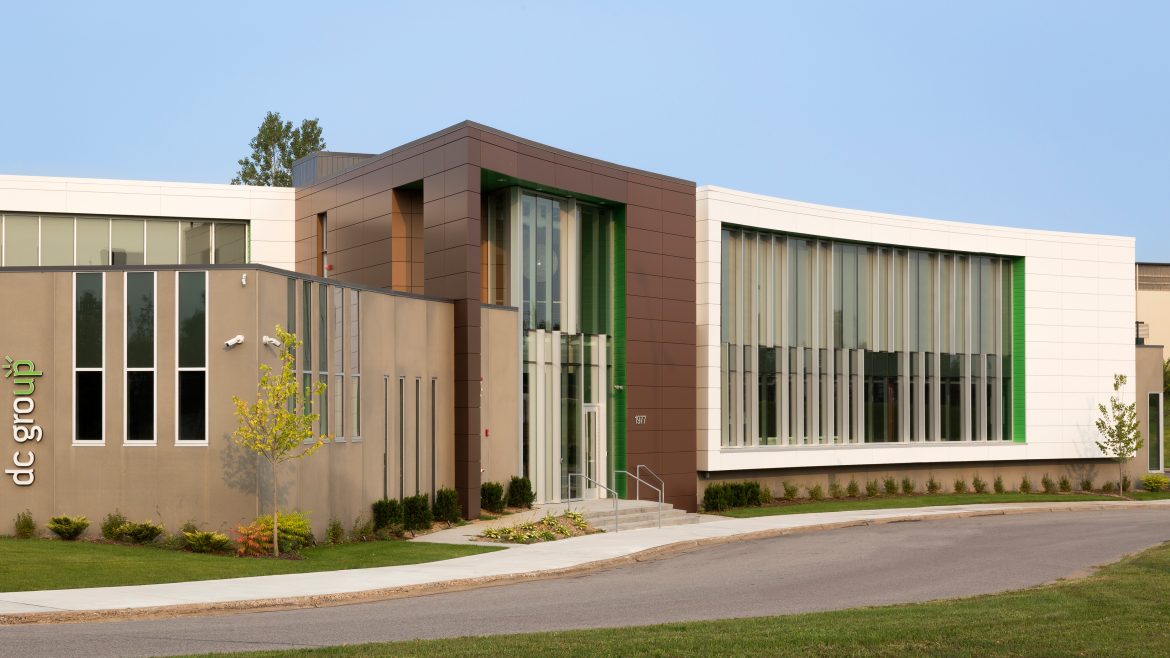 Located at the corner of West River Road and West Broadway, this "expand in place" office industrial project includes a new parking structure and an addition and renovation of the existing building.
The dynamic contemporary design of the addition and renovation mixes glass, metal and concrete to reflect the high-tech business of DC Group.
A phased construction plan allowed the design team to meet DC Group's need to operate in place during construction.