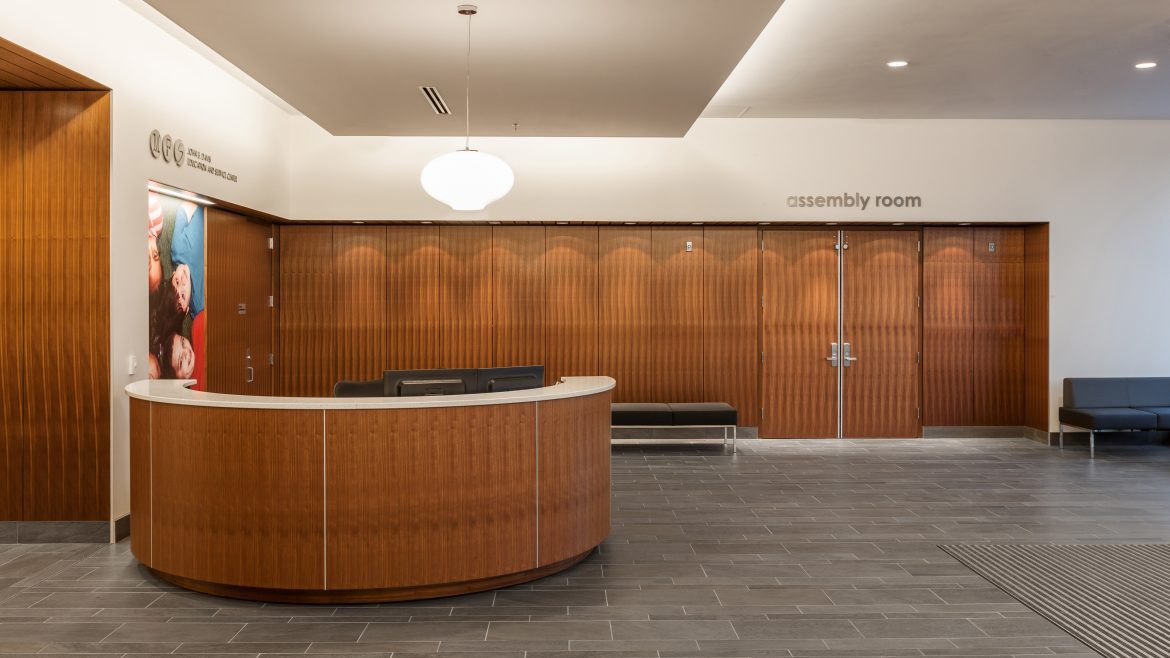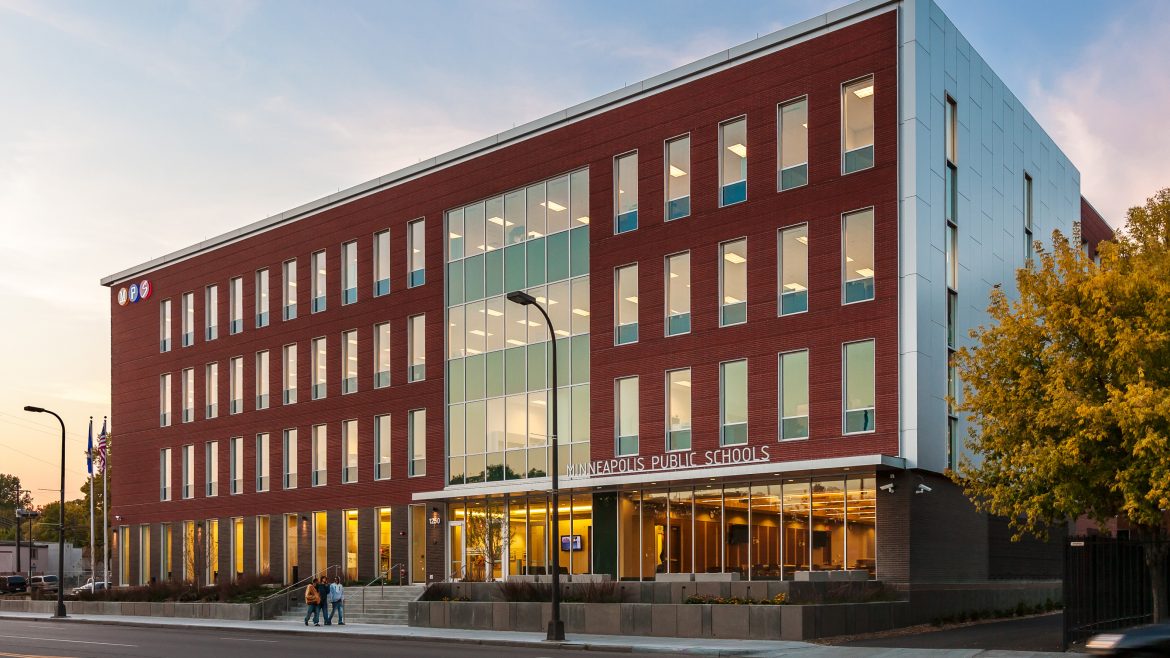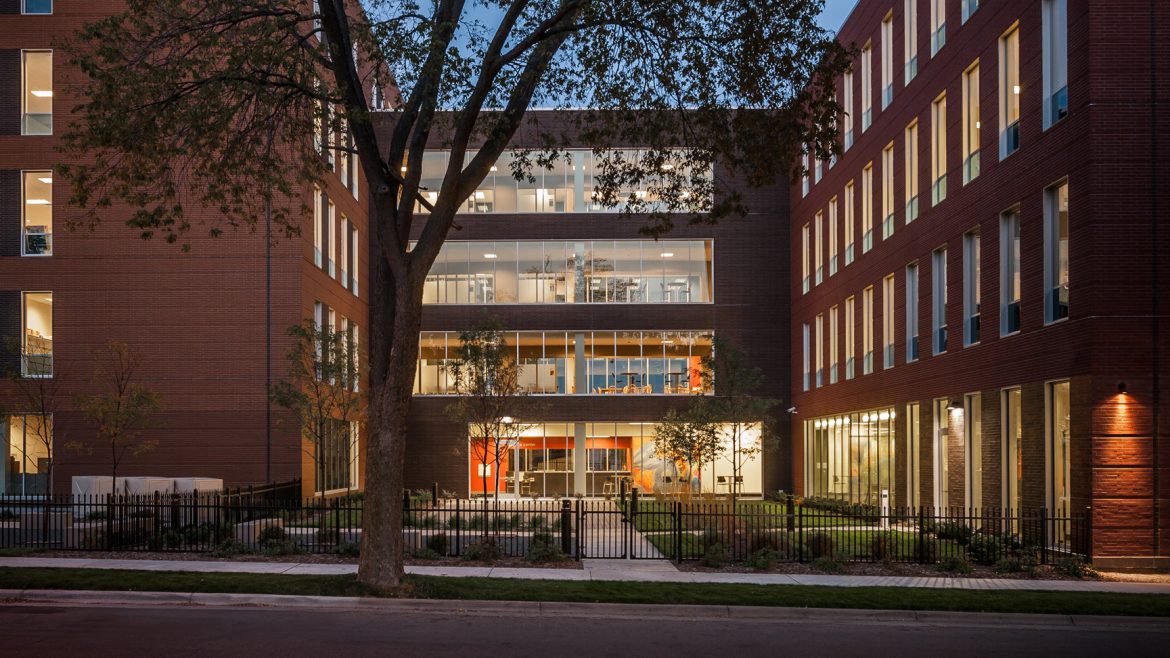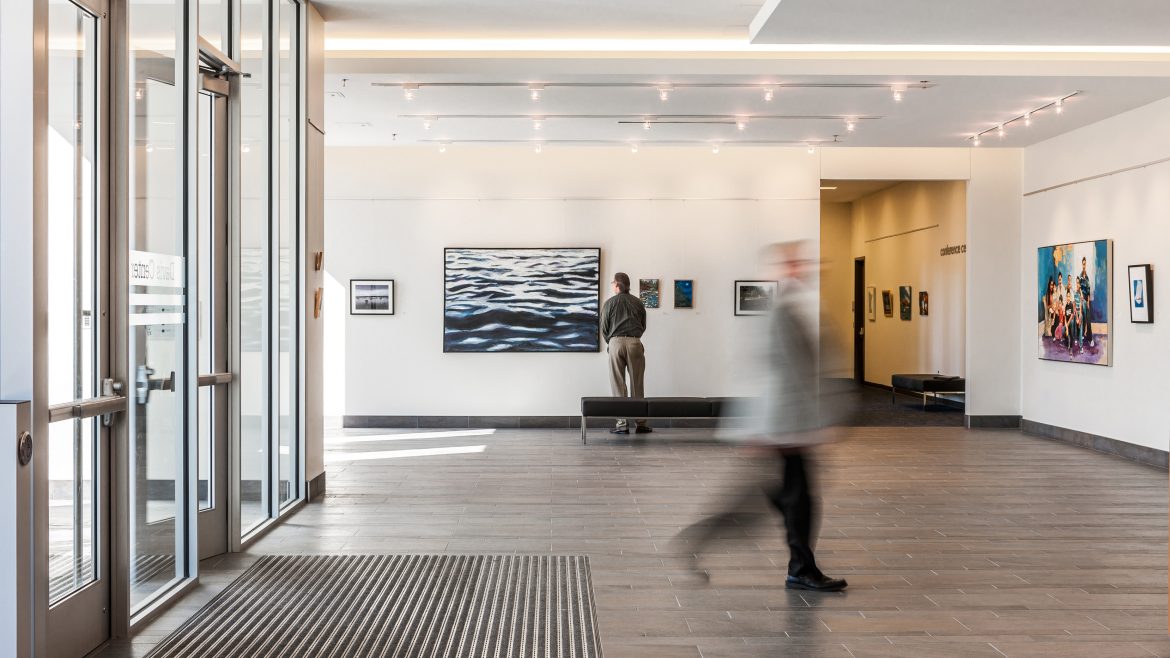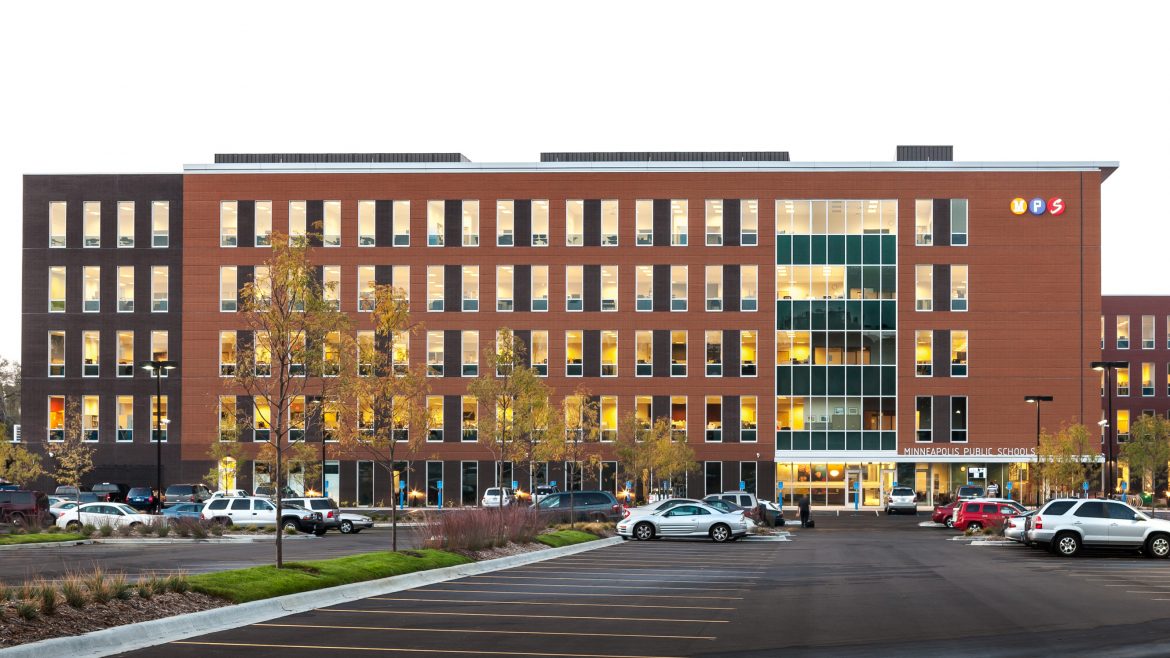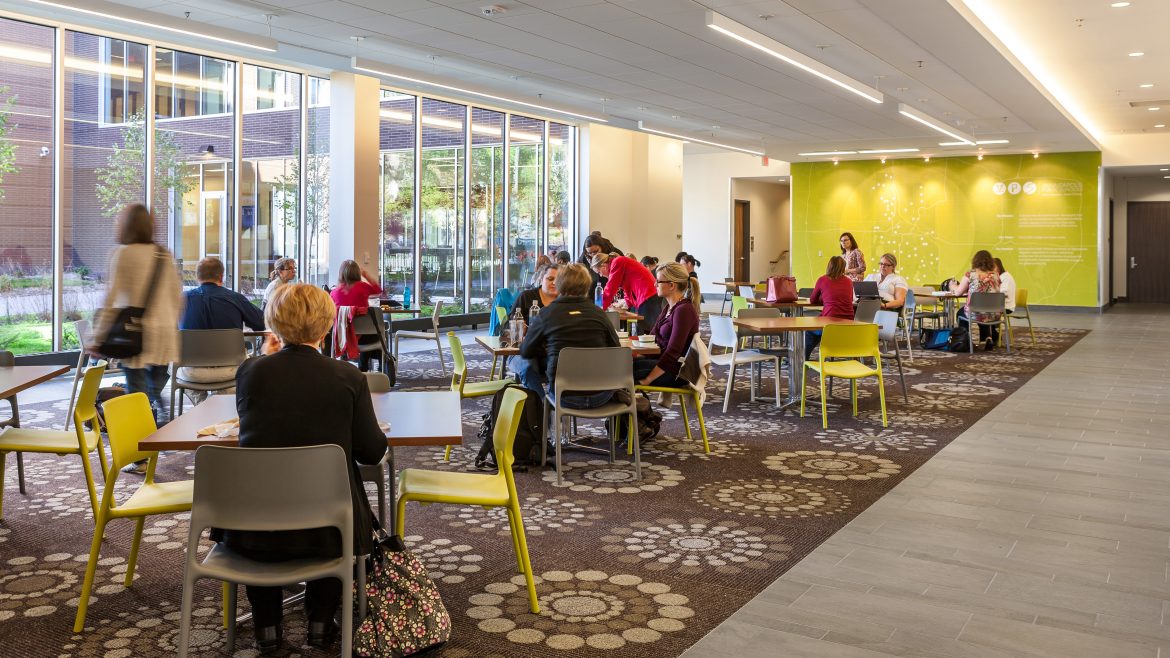 The John B. Davis Education and Service Center is home to Minneapolis Public Schools' district administration headquarters, Northside Welcome Center, and Adult Basic Education program.
UrbanWorks' design uses the topography of the site to create a stepped plaza along Broadway with space for bikes, seating, and public art. Every day, the Davis Center, as it has come to be known, provides a welcoming environment for more than 1,000 staff, students, families, and members of the community.
The project achieved LEED-NC Silver certification from the United States Green Building Council.