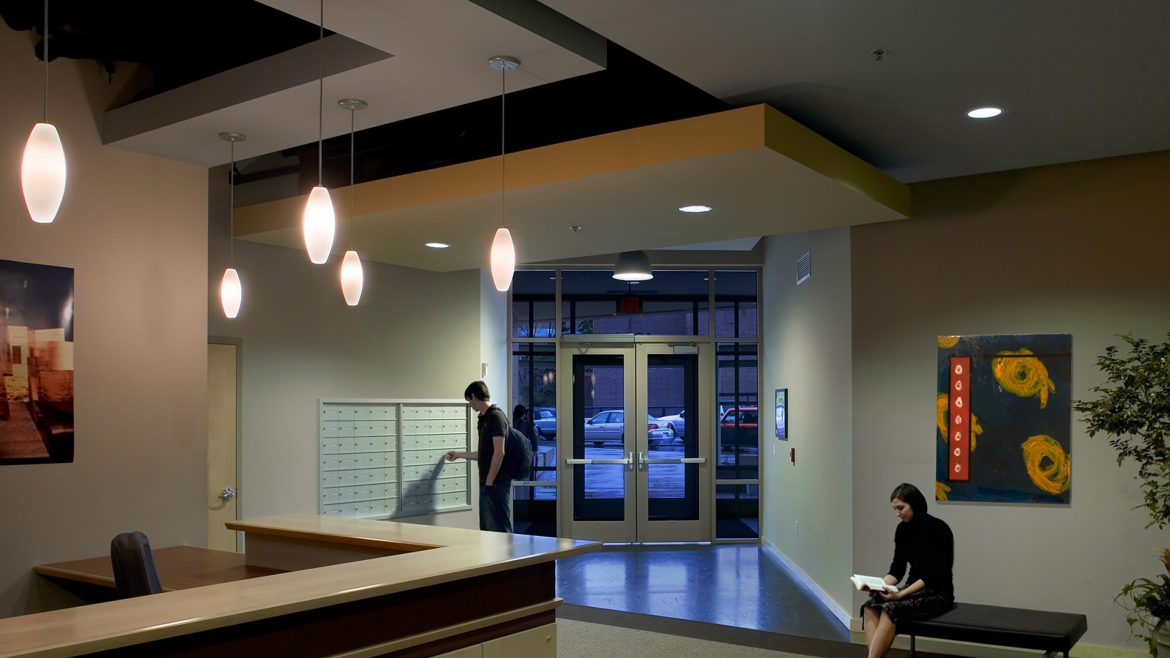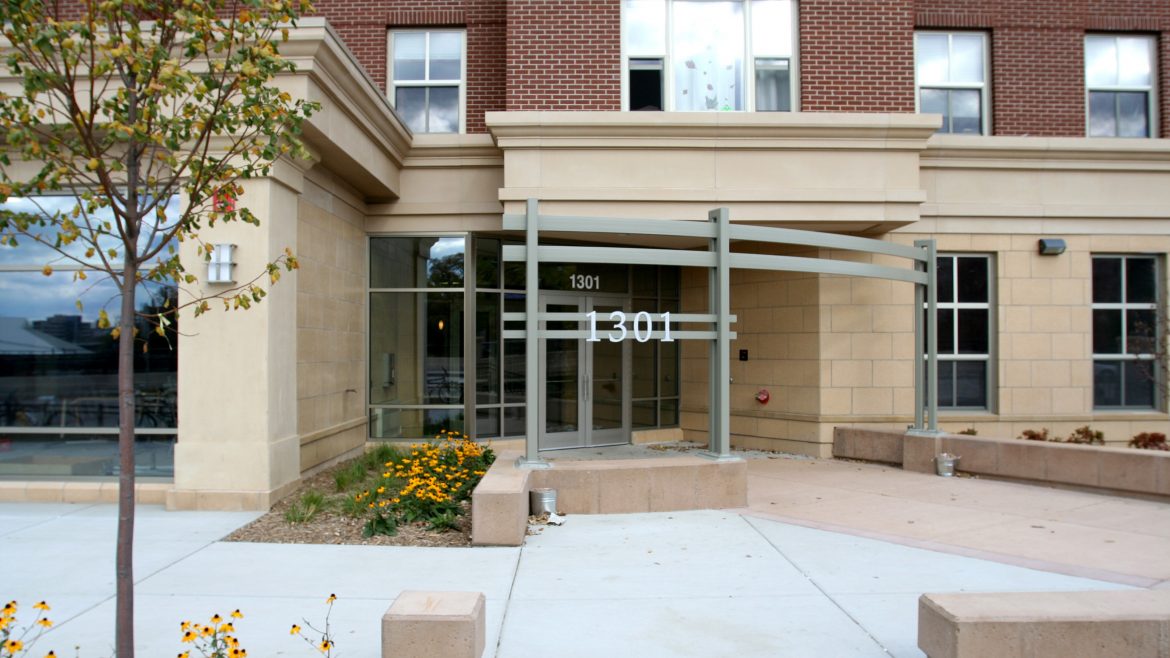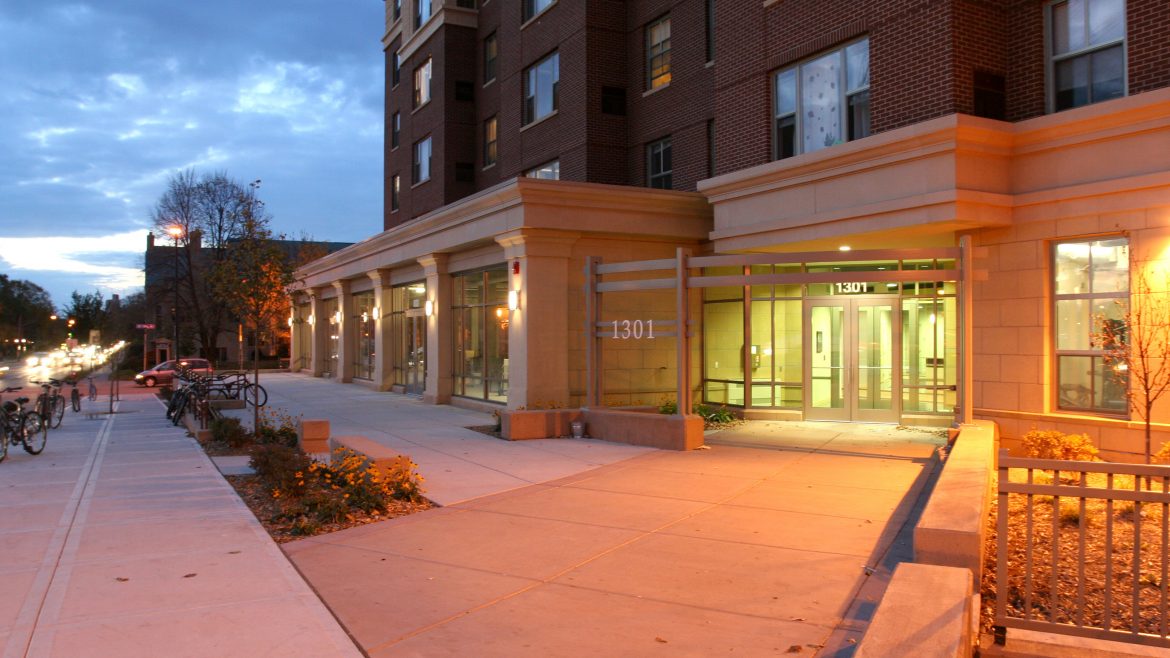 1301 University provides an upscale student living experience near the University of Minnesota in Dinkytown. The building features a variety of unit types, from studios to four-bedroom apartments, and a popular neighborhood cafe that occupies the ground floor space. This mixed-use development offers an outstanding answer to the growing demand for superior student apartments near campus.
Project Associate Architect:  UrbanWorks Architecture LLC
Architect of Record:  Cuningham Group Architecture, P.A.